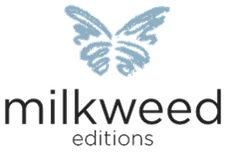 Milkweed Editions is relaunching its internships as a paid program, beginning with the summer 2019 group. Three participants will be accepted per semester (spring, summer, fall). Applications for the summer session close March 15.
The publisher noted that "while the gateway to working in publishing has typically been a brief, unpaid internship (or several), Milkweed seeks to address this significant barrier to entry by offering a more viable and equitable internship experience, which will include a $1,500 stipend, free books, extensive mentorship with staff, and a range of professional development opportunities."
Describing the internship program as "an intensive introduction to book publishing," Milkweed said that interns will contribute meaningfully to work across all areas of the operation, including editorial and acquisitions, book design, publicity, sales/marketing, digital and community engagement, development (fundraising), and nonprofit arts administration. Interns also have the opportunity to learn about the bookselling industry through the company's indie bookshop, Milkweed Books.
More information about the program, typical responsibilities, qualifications, and application instructions are available here.