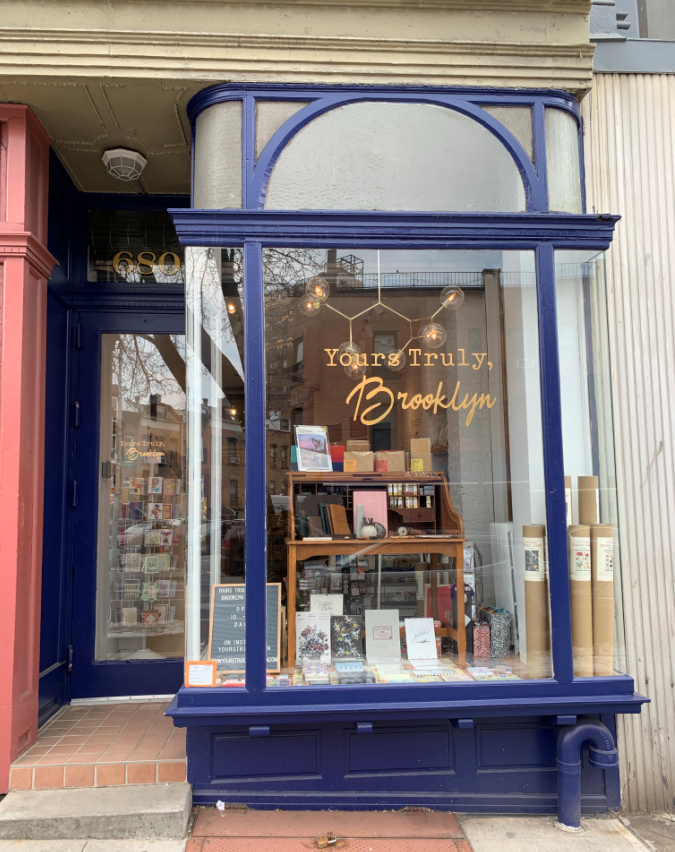 Last October, Rebecca Fitting and Jessica Stockton Bagnulo, co-owners of Greenlight Bookstores in Brooklyn, N.Y., opened a new store called Yours Truly, Brooklyn, next door to Greenlight's Fort Greene location. The 300-square-foot store sells exclusively gift and non-book items, with the majority of the inventory devoted to stationery.
For a long time, Bagnulo and Fitting explained, they'd wanted to expand the sideline offerings in their Fort Greene store, but that would have necessitated cutting back on books, which they were reluctant to do. Before last year, they had actually had no plans to open a gift and stationery store, and were in fact looking forward to having no new projects for a while. But they happened to hold the lease to the space adjacent to their Fort Greene store, and an opportunity presented itself when that subletter left. Faced with the choice of either finding a new subletter or doing something themselves, they decided to do make use of the space.
"By opening the stationery store next door, we got to have our cake and it eat too," said Fitting. "We expanded our gift and non-book offerings without sacrificing any of our book space."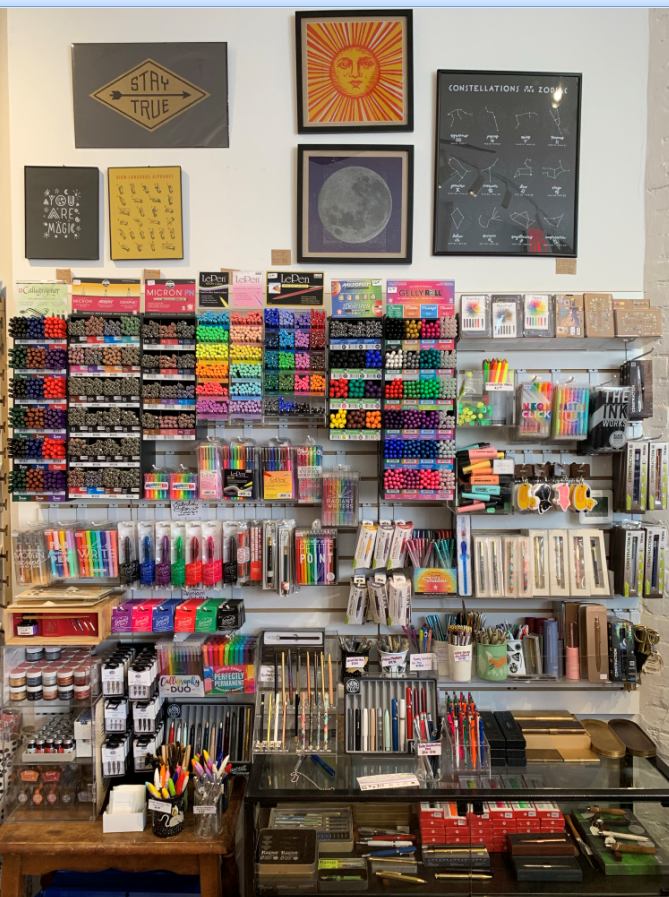 In August 2018, Fitting and Bagnulo hired Mei Hyler as manager and buyer of Yours Truly, Brooklyn. Prior to joining the team, Hyler had nearly two decades' worth of experience in retail. Her first day of work, in fact, was attending a major gift show, and at that point the space that would eventually house Yours Truly had not yet been fully vacated. "When I came on board, the space was entirely raw," Hyler recalled. "I had the privilege to be here from the ground up."
Hyler said that she wants customers to think of Yours Truly as a place where any lover of stationery can find things they would fall in love with, and a place where anyone can feel comfortable asking questions. She also makes an effort to carry things that could be used in daily life, for school, work, passion projects or hobbies. Hyler added: "I don't want it to feel exclusive. I want it to be a very accessible place."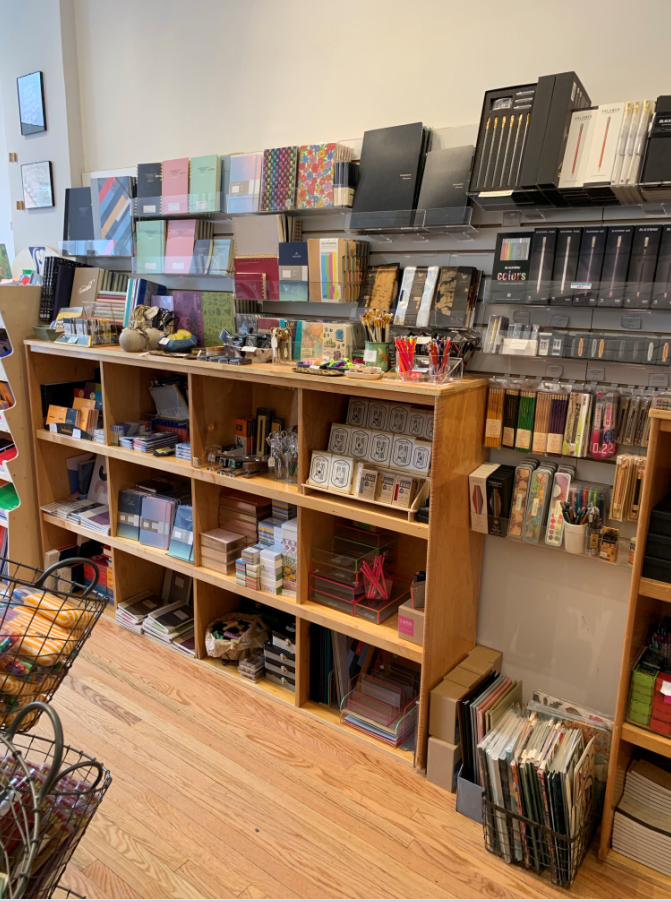 Since the store's soft opening in October, Hyler has been experimenting with the product mix and seeing what sorts of things customers prefer. She pointed to the French brand Papier Tigre as a store staple, along with Rifle Paper Co. and Original Crown Mill stationery distributed by OrangeArt. Blackwing Pencils are popular, too. As for children's sidelines, Hyler said that Ooly is appealing to adults but also suitable for children. Other popular lines include TinyBee Cards, Quick Brown Fox Letterpress and Frog & Toad Press.
Hyler said she's been surprised by how well calligraphy materials are selling. When the store first opened, she said, everyone thought they were taking a chance on the calligraphy materials. Instead, they've been popular from the get-go.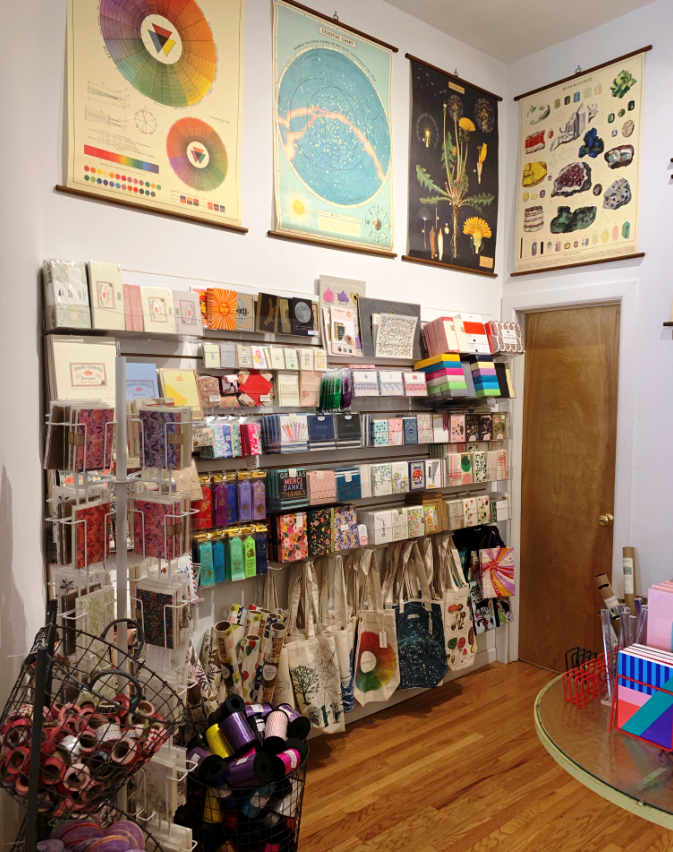 Fitting said that while Hyler handles the day-to-day buying for Yours Truly, she oversees the inventory across both Greenlight and Yours Truly, so she can ensure that there's no overlapping merchandise. The stores carry some similar items, and sometimes the same lines, but never the exact same products. The goal, she said, is for the stores to complement but not compete with each other.
Fitting reported that Yours Truly has been "incredibly well received," and that she and Bagnulo "couldn't be happier." She added that it's been "very charming" to see customers who didn't know that Greenlight and Yours Truly are affiliated get protective of Greenlight. She said: "It feels really nice to be so well looked out for by our customers." --Alex Mutter