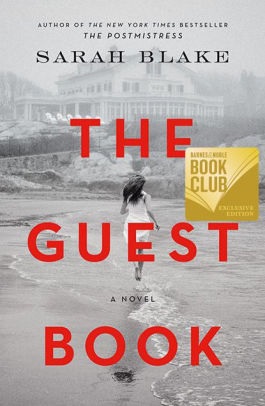 Barnes & Noble has chosen The Guest Book by Sarah Blake (Flatiron Books) as its May national book club selection. The novel will be the focus of a book club night at B&N stores around the country on Tuesday, June 11, at 7 p.m.

Liz Harwell, B&N's senior director of merchandising, trade books, said, "We're so excited to name Sarah Blake's riveting, multi-generational novel The Guest Book as our May Book Club Selection. This ambitious and timely work will make for compelling discussion in our stores, and Sarah Blake's exclusive essay for Barnes & Noble will give readers insight into what motivated her to tell the story of this distinctly American family."

For more information on the event, click here.