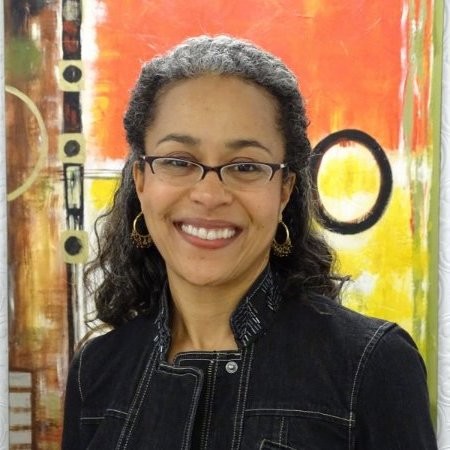 Robyn DesHotel
American Booksellers Association CFO Robyn DesHotel will be leaving her position in August to join the National Co+op Grocers, a business services cooperative for retail cooperative grocery stores located throughout the U.S., Bookselling This Week reported. DesHotel joined the ABA in 2015, replacing longtime CFO Ellie Chang. Prior to that, she had worked as the PEN American Center's director of finance and administration.
"This is bittersweet news for all of us at ABA," said CEO Oren Teicher. "Robyn has served ABA extraordinarily well. She's vastly improved our financial reporting capability, helped us budget far more effectively, and ensured that ABA has continued to receive a perfectly clean annual letter from our outside auditor. Beyond that, she has managed our ever-changing insurance company, LIBRIS; delivered quality financial education to our members; and improved our IT audit compliance and services. It would be difficult to list all of her accomplishments; they have been many."
Teicher, who is retiring later this year, will defer the appointment of a new permanent CFO until his successor as CEO is in place, BTW noted. He is currently working with Concorde Accounting and Financial Staffing, Inc. to recruit an interim CFO to serve ABA through February 2020.