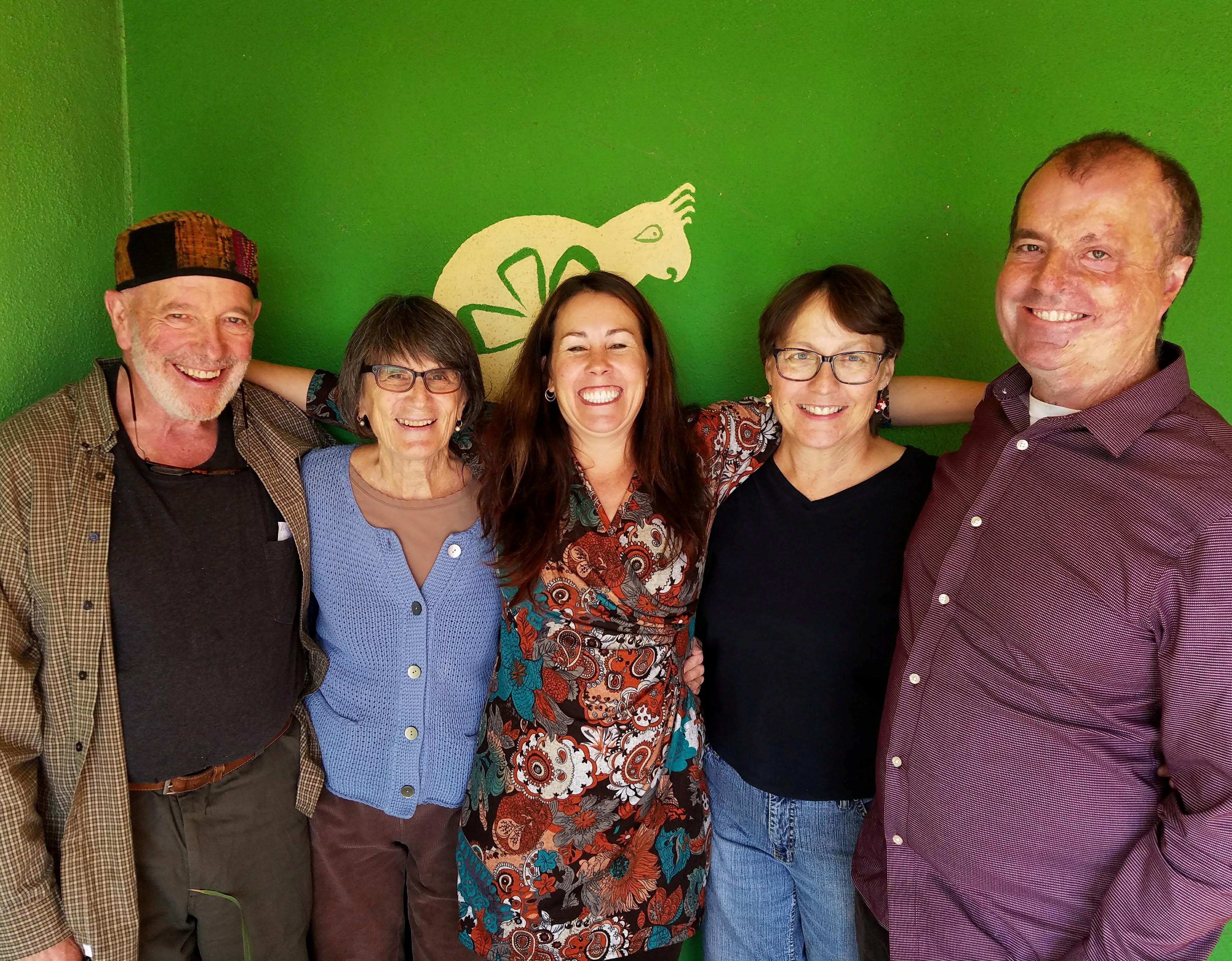 Cinco Puntos staff: (l.-r.) Bobby Byrd, Lee Byrd, Jessica Powers, Mary Fountaine, John Byrd.
Cinco Puntos Press has named John Byrd as president and CFO. Co-founder Bobby Byrd is stepping away from his leadership role, but will serve as publisher emeritus, developing special projects, collaborating with staff as needed, and working on his poetry. Co-founder Lee Merrill Byrd will continue as publisher and editor-in-chief.
John Byrd joined Cinco Puntos as financial and sales director in 2004, though the company noted that "he grew up helping out by packing books when the office was based in the Byrds' home in the Five Points neighborhood" of El Paso, Tex., where they founded the publishing house in 1985.
Cinco Puntos has also expanded its editorial and marketing teams. Jessica Powers will become the editorial and foreign rights director; Stephanie Frescas Macías joins the company as publicity director; and Zeke Peña is working part time as the publisher's first artistic director.
"I'm really happy to announce these changes at Cinco Puntos," John Byrd said. "They come at a time when my parents are able to teach and share their well-earned institutional knowledge. This will insure the company maintains its tradition of groundbreaking publishing while incorporating new ideas and talents. We think the authors, illustrators, publishing partners and clients we work with will be pleased to see this foundation for an orderly succession plan, growth and continued success."