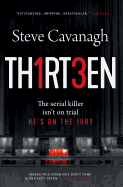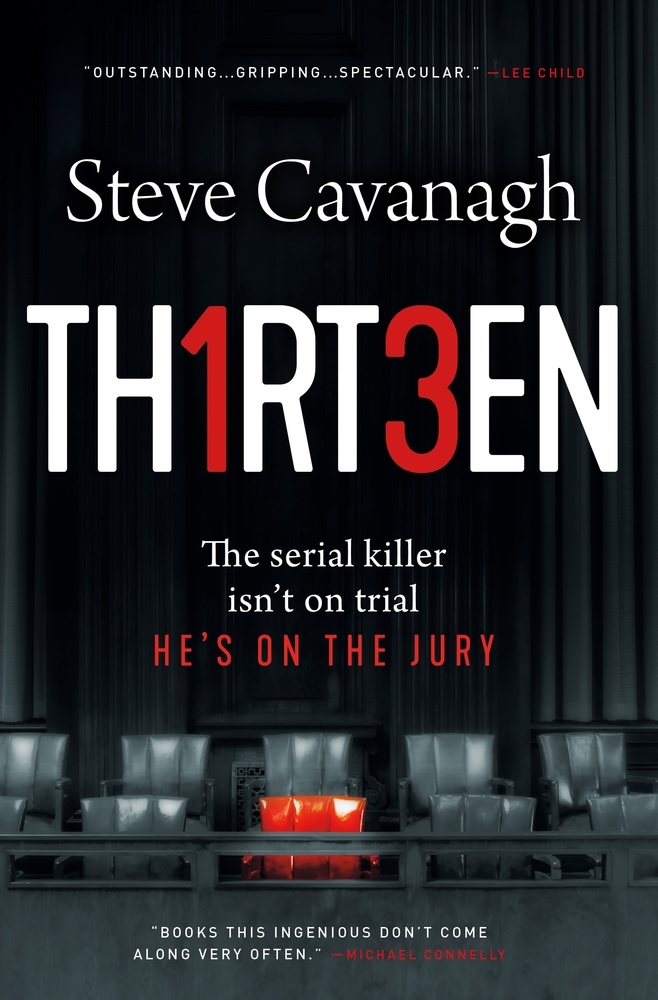 Legal thriller extraordinaire Steve Cavanagh (The Defense, The Plea) has an uncanny aptitude for placing his star lawyer in plausibly impossible positions. Watching Eddie Flynn work his way out of them is any reader's sheer delight.
At the beginning of Thirteen, he is the defense attorney for a former prostitute busted on drug charges. Flynn makes quick work of the prosecution's evidence and gets the case dismissed. In the process, however, he chalks up another enemy in the NYPD, which attorney Rudy Carp finds mighty appealing in a potential co-counselor. Carp is working on an explosive celebrity double-murder case and hopes Flynn will aid the defense in poking holes in evidence mismanaged by the police. If this tactic succeeds with the jury, Carp and Associates are that much farther ahead; if it doesn't, they can just as quickly fire Flynn and spin him as a vigilante with a vendetta against law enforcement officers. While the offer isn't entirely appealing at first, Flynn could use the generous fee Carp promises--as well as the possibility of greater stability, if he hopes to win back his wife and daughter. What's more, after meeting with Carp's client--top-tier movie star Bobby Solomon--Flynn believes the guy is innocent.
What Cavanagh could have written as a straightforward case of courtroom intrigue and rhetorical flourishes in the pursuit of truth and justice becomes exponentially more tense as serial killer Joshua Kane meticulously plans his infiltration of the jury for the Solomon trial. Fitting the profile associated with the most intelligent 1% of this criminal type, Kane goes to extreme lengths to fulfill his mission. His pattern of killing, framing and convicting may seem farfetched to some, but chillingly possible to true-crime fans.
Flynn is a legal dynamo, due in large part to Cavanagh's extensive personal history in the courtroom, with the added flair of Flynn's past as a con man. Bait and switch, sleight of hand, misdirection: he'll need every trick up his sleeve to get Bobby acquitted, especially after Carp's cataclysmic recusal. The prosecution's evidence seems rock solid, so Flynn will also need to head up his own reinvestigation of the crime scene, with the help of some old friends. He has one week to craft a defense and catch a killer.
Thirteen is a thrilling blitz of a novel, for new readers or old fans. Even as the driving question is less who and more how, there is no shortage of plot twists. Cavanagh serves Flynn a tall order, and the lawyer steps up with aplomb. --Dave Wheeler, associate editor, Shelf Awareness
Shelf Talker: Former con man and current lawyer Eddie Flynn takes on the celebrity murder trial of the decade while attempting to catch the serial killer behind it in this propulsive thriller.