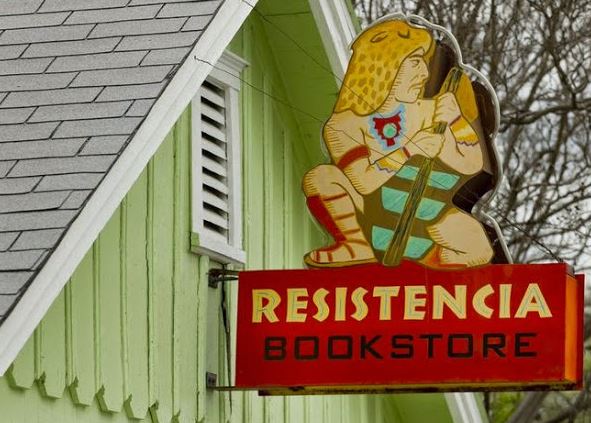 Red Salmon Arts, the nonprofit behind Resistencia Bookstore in Austin, Tex., plans to reopen in its new Montopolis location in September, the Statesman reported. The nonprofit moved out of its former space on East Cesar Chavez Street at the end of July in response to a significant rent increase.
"Finding a place that was both affordable and felt like a warm casita within a poc/working class neighborhood was important to us," the organization noted on its website. "A sterile office space just didn't feel right and would stray us from our grassroots mission. Thanks to our board members and fellow community leaders, we found a place with immense potential."
The new location, a house at 2000 Thrasher Lane in Southeast Austin, has "both a front and backyard, an important feature for the nonprofit's outdoor community events and ceremonies," the Statesman noted, adding that the space may help expand the nonprofit's reach in the Montopolis community.
"We're going to make a big effort to let people in the neighborhood know who Red Salmon Arts is," said board president Gilbert Rivera. "We're about the community and for the community."
Lilia Rosas, executive director of Red Salmon Arts, said that as families and small arts organizations get displaced, community members should "consider what kind of Austin is being refashioned and for whom. Is there a space for us as Latinx, Native American and Chicanx communities? It needs to move beyond a conversation and toward empowering solutions in the short and long term. This isn't just about us."