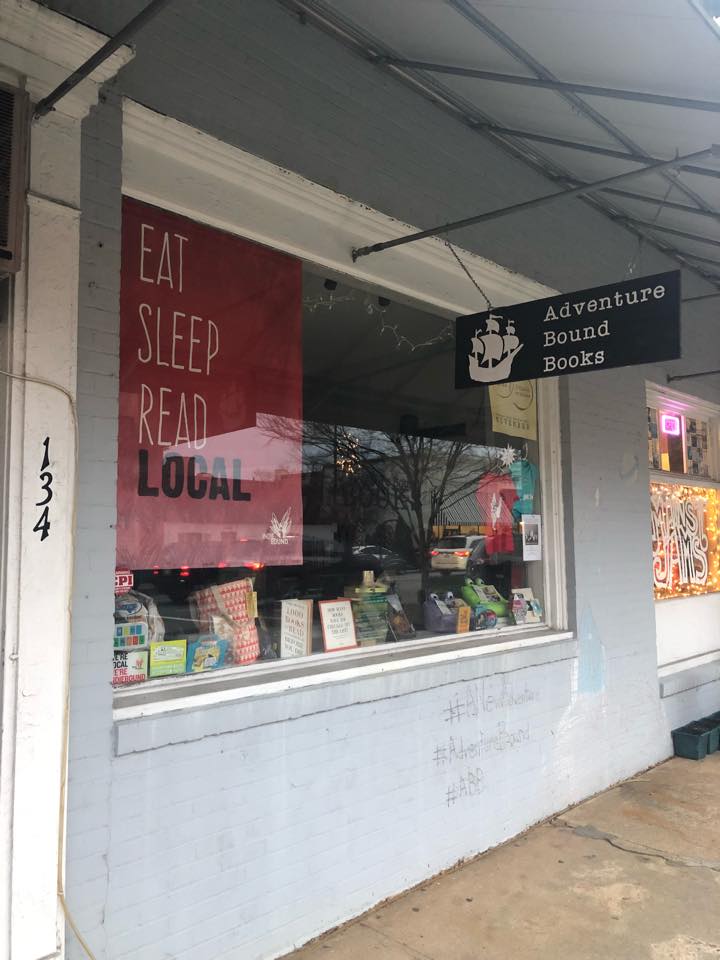 Adventure Bound Books, Morganton, N.C., which opened in June 2018, is moving later this month, the Morganton News-Herald reported.
"It's a bigger space, which is going to allow us to more comfortably host story-time, author events, book club discussions and things like that," owner Angela Shores told the newspaper. The new location has three times the space of the current site, including double the retail and event space and more room for storage.
"It was an opportunity that I felt like we couldn't pass up," Shores continued. "I hope that, in addition to giving us some more space, it will also allow for us to create a more attractive place for folks to come and hang out, sit and a read a while, or bring their work and have a quiet space to work or hang out downtown with groups of friends."
Among uses for the new location is providing "a space for conversations in the community for groups that are looking for a safe space to talk about something, plan something or launch a new idea," Shores added.