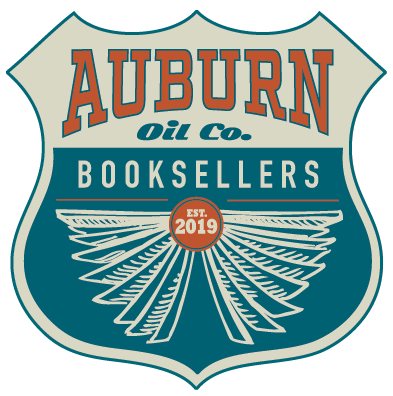 Auburn Oil Co. Booksellers will open this fall at 149 E. Magnolia Avenue, Suite 101 in Auburn, Ala. Co-owners June Wilcox and her husband, Mike Armor, also operate a sister store, M. Judson Booksellers, in Greenville, S.C. Current plans call for launching the bookstore in early October while Auburn University's football team is playing away games.
"Our drawings just cleared the city for the upfit," Wilcox told the Auburn Villager. "The fact that there are no home games in October seems like really great timing to us. We feel like getting our legs under us before the city has this huge influx of people. We'd like to get started in October and be ready when November comes, which will be pretty crazy."
According to the new bookshop's website, the store's name was chosen because Armor "grew up in Auburn and his dad owned several gas stations around town called Auburn Oil Company.... This was when a gas station was a place where you knew each other, where someone came out to your car to fill up your tank, clean your windshield, and catch up a bit. That's what we're going for with this little bookstore, too. We want to be a place where you can know a friendly face, fill your brain and your belly, and maybe see a little better when you leave."
"The bookstores here are much more focused on the university and they've got great gear and that kind of thing, but there wasn't a traditional independent bookstore, so we really felt like that was a great niche," said Wilcox. "You've got a college town, so you've got the right base for it."
In addition to offering a general selection of books, including new releases, the bookshop will host what Wilcox called "nontraditional kinds of events.... We really specialize in Southern literature and cooking, so we'll bring that same expertise here. We have the book readings and that sort of thing, but we have a real vibrant Lunch & Lit program where we have an orchestrated three-course lunch where an author comes and you get a book. We also do different cocktail events, just anything we can do that's kind of different. We're really going to try to figure out what would be ideal for this market, what would people want to do and then develop events around that."
Auburn Oil Co. Booksellers also plans to feature a coffee bar as well as wine and desserts. "That's the intent is to have coffee all day because they go really great together, coffee and books," Wilcox said. "But we'll also do the wine and desserts, and we'll be open later hours. That's something we've found that's really nice to have, something that's not a bar, a place that you can go and have a glass of wine and a nice dessert after going to dinner."
She added: "We're just super-excited to be a part of this community."