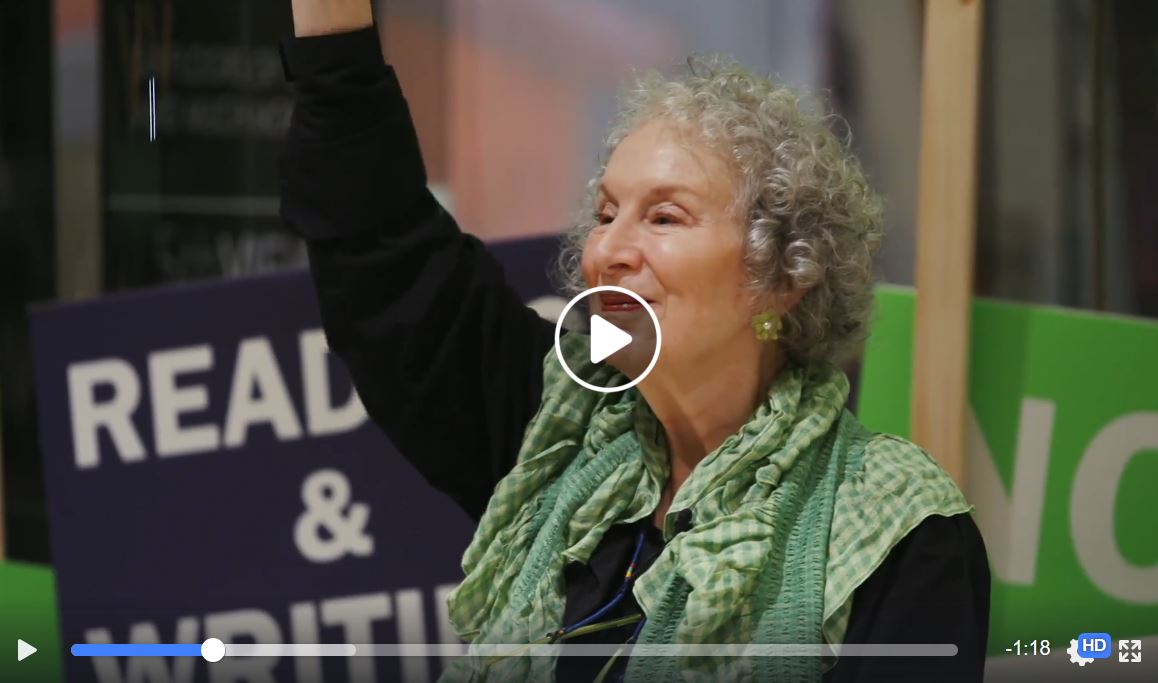 Almost 35 years after The Handmaid's Tale was published, Margaret Atwood officially launched The Testaments in London Monday night "to cheers of delight at a packed-out Waterstones Piccadilly," the Bookseller reported, noting that "crowds lucky enough to get a ticket gathered from the early evening to get their hands on the hotly-awaited, Booker-shortlisted novel--hyped as the literary event of the year--when it went on sale at midnight."
"It's definitely the biggest event for a long time and it's one of the most ambitious events we've ever put together," said Waterstones fiction buyer Bea Carvalho, comparing it with the launch of Harry Potter titles. "The big draw for this which those ones didn't have is we've got Margaret Atwood here this evening. We're so thrilled that she's in the U.K. for this."
The event "is part of a feverish publicity campaign" by the author, including Margaret Atwood: Live in Cinemas, an appearance last night at a sold-out National Theatre event with Samira Ahmed and Lily James, which was live-streamed to venues around the globe.