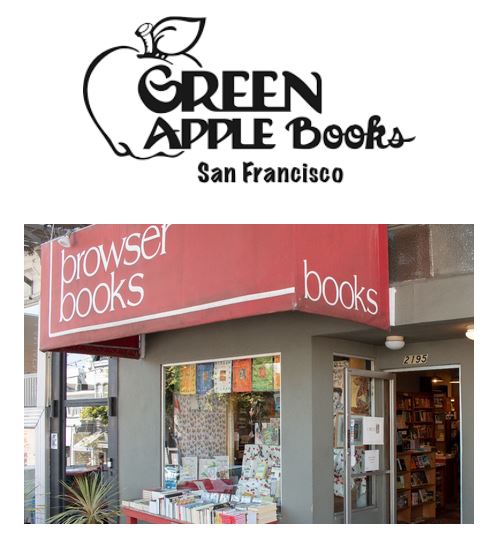 Green Apple Books, which has two stores in San Francisco, is buying "Fillmore Street institution" Browser Books from Stephen Damon, effective October 1. The store, name and staff will continue, and "gradual improvements will be made over the coming months," Green Apple said, adding that the purchase reflects "Green Apple's need to grow in the face of challenges to bricks-and-mortar bookselling."
Founded in 1976, Browser Books carries a variety of books, with an emphasis on "fiction and literature, classic and contemporary as well as our collection in philosophy and religion, east and west, especially Buddhism." As Green Apple put it: "Thanks to Browser's 43-year successful run on Fillmore Street, a reasonable landlord and lease, an enthusiastic and well-read staff, a loyal customer base, and a successful GoFundMe campaign in 2017, the store is healthy." (The GoFundMe campaign reached its goal of $75,000, needed to deal with store debt and Stephen Damon's high medical bills.)
Browser owner Stephen Damon said: "I've owned Browser Books since 1981. I was diagnosed with a terminal illness a few years ago, but am very happy to see Browser continue under the new ownership of Green Apple. The store will have the same staff and continue to serve our community. I wish them the very best of luck!"
Green Apple co-owner Pete Mulvihill said: "We're proud to help shepherd the beloved Browser Books into the future. Kevin [Ryan] and I look forward to using everything we've learned about bookselling to help the Browser staff keep serving the neighborhood's readers."