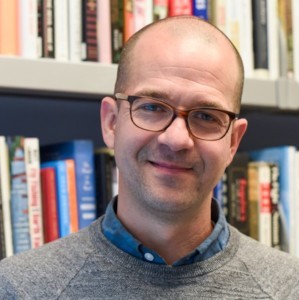 Andy Ward
Andy Ward has been promoted to publisher of Random House, filling the role held by Susan Kamil, who died in September. In a memo to staff about the appointment, Gina Centrello, president & publisher of Random House, wrote, "On a personal note, I am particularly touched to make this announcement because over the past year, Susan Kamil expressed to me her desire that Andy might someday take on this role and build upon the foundation she had established. I know that Susan would be as happy as I am that her, and our, beloved Random House is in such committed, capable hands."
Ward has been executive editor of Random House for the past five years and joined the company in 2009. Among titles he acquired and edited are George Saunders's Booker Prize-winning Lincoln in the Bardo, Paul Kalanithi's When Breath Becomes Air, Taffy Brodesser-Akner's Fleishman Is in Trouble, Ed Catmull's Creativity, Inc., Lena Dunham's Not That Kind of Girl, Charles Duhigg's The Power of Habit, Michael Moss's Salt Sugar Fat and Liana Finck's Passing for Human. Among his forthcoming titles are books from Wesley Morris, Samin Nosrat, John Jeremiah Sullivan, George Saunders and Suleika Jaouad. He will continue to acquire and edit books.
Centrello praised him for leading the Random House editorial team "with a clear, astute sensibility and with great heart. His steady, caring stewardship, as well as his own talents as an editor, have helped advance a Random House imprint that is recognized for its quality and for its unwavering commitment to excellence.... Andy's dedication to our books and authors--not to mention his passionate advocacy for our editors--is central to who he is, and to how he will lead this group going forward."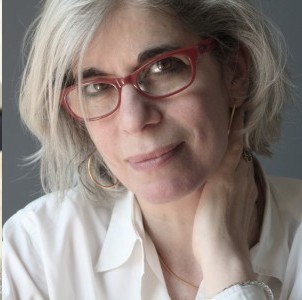 Robin Desser
At the same time, effective January 21, Robin Desser is joining Random House as senior v-p and editor in chief. She has been v-p and editorial director of Knopf since 2013 and part of the Random House corporate family for more than 30 years, starting as an assistant editor at Pantheon Books.
In making the announcement, Ward wrote: "Over the years, Robin has established herself as one of the finest, most accomplished editors in the business, with a deep roster of bestselling, critically lauded authors that is respected across the industry. In her new role with us, Robin will lead the Random House editorial department, playing a key role in advocating for our authors and editors, shaping our list, and continuing to pursue her own acquisitions. She will be a trusted partner to me going forward, and I am confident she will help us make the Random House list as strong, as varied, and as vital as it can possibly be, while bringing out the absolute best in our editorial team. Robin will be responsible for the daily management of the Random House editorial department, whose editors will become her direct reports."
Among authors whose books she has acquired and edited are Chimamanda Ngozi Adichie, A.S. Byatt, Anne Carson, Sandra Cisneros, Edwidge Danticat, Nell Freudenberger, David Guterson, Cristina Henríquez, Alan Hollinghurst, Hope Jahren, Jhumpa Lahiri, Barry Lopez, Valeria Luiselli, Daniel Mendelsohn, Claire Messud, Steven Millhauser, Julia Phillips, Arundhati Roy, Esmeralda Santiago, Jane Smiley, Patti Smith, Tracy K. Smith, Cheryl Strayed and Abraham Verghese.
In an appreciation of Desser, Knopf Doubleday Publishing Group chairman and editor-in-chief Sonny Mehta wrote in part, "Editors are, of course, known for the books they acquire and authors they publish. In Robin's case, that list is long and notable. But Robin's role here has always been more significant than the list of authors she publishes. Robin is, first and foremost, a reader. And she has been reading and curating across our imprints for many, many years, offering welcome guidance and assessments to all of her colleagues. Her passionate advocacy on behalf of editors and her enthusiasm for their books has been a hallmark of her tenure....
"Robin also once said that the ultimate fate of a book--the long-term readership, as it were--gets decided after you're gone, time being the ultimate barometer of success. I have always found this a particularly refreshing assessment--and not just of books and writers. Fortunately for our imprint, as we enter our 105th year of publishing, that long tail seems intact, with many of our books still in print, and with many more, including books acquired by Robin, destined to become backlist classics."