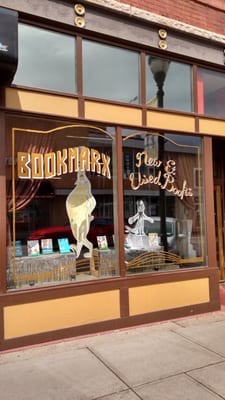 "The cats will read on" at BookMarx bookstore, Springfield, Mo., which has reversed its recent decision to close thanks to an outpouring of community support. The Ozarks Independent reported that owner Joshua Arnett has worked out a deal with the landlord to stay open at least through next spring, which "means that book lovers who enjoy the furry company of 'store cats' Googey, Squash, and Pushkin will be able to continue their feline enhanced readings."

Arnett had posted an announcement on Facebook last week stating that the bookstore was unable to reach an agreement with the landlord.
In an update a few days later, Arnett posted: "Thank you for all the support and kindness and generous offers we have received over the last week. We have arranged to stay open through spring and at which point we plan to remain here until the cats reach the age of retirement sometime in the late 21st century."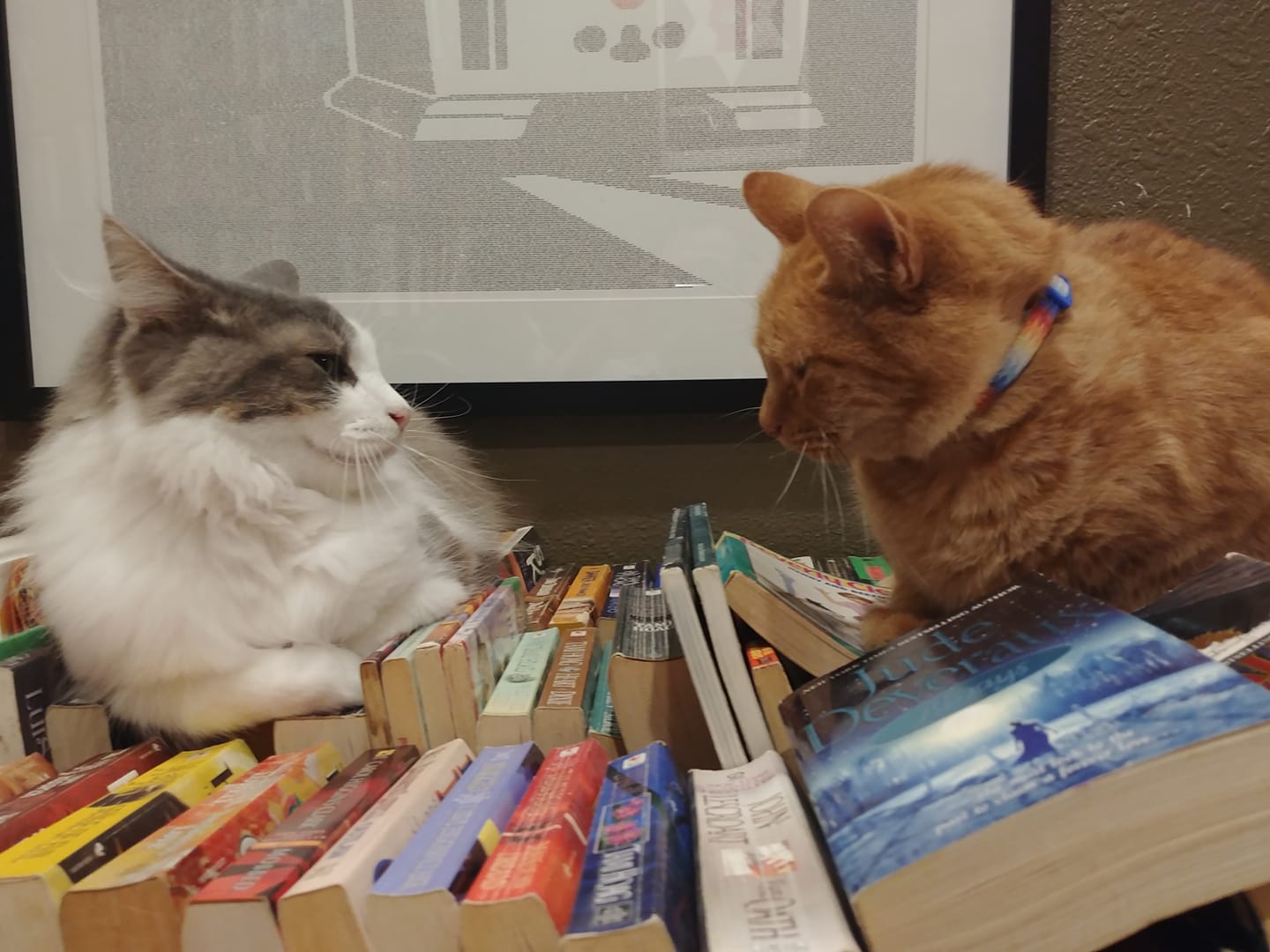 Squash (l.) and Googey
He added that the bookstore would continue offering 25% off all new and used books throughout November "so no one feels cheated that we aren't closing. In addition, to improve customer experience, all of our workers have agreed to strict new procedures: Squash will never again hiss at a child no matter how much like Max from Where the Wild Things Are the child behaves, I have agreed to smile at everyone (the second someone explains what exactly a smile is and what it entails), and Googey has promised to continue to remain perfect."
Expressing gratitude "to everyone for all the support and encouragement (especially the guy that offered to just hand me a $20 bill, that guy rules)," Arnett noted: "I honestly feel terrible about accidentally doing fake news."