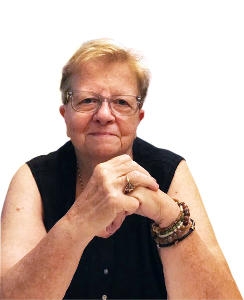 Sally Lindsay
Sarah Catherine "Sally" Lindsay died November 27 at her home in Rockville, Md. She was 70.
For more than 25 years, Lindsay worked at Koen Book Distributors, where she was v-p of merchandising and marketing. Later and until her retirement, she was director of special sales and telemarketing at Chesapeake & Hudson Publishers Representatives. She was also co-founder of niche publisher Two Lives Publishing, and before joining Koen, she was a bookseller at David's Bookshelf in Morrisville, Pa., and at the first Encore Books location, in Philadelphia.
Lindsay was an avid photographer and focused on mentoring those seeking careers in publishing and journalism. She was passionate about music, human rights, national parks and the Philadelphia Phillies.
Relatives and friends are invited to share in a relaxed Celebration of Sally's Life with songs, poems, and stories on January 4, 2020, at noon at the Woman's Club of Bethesda, 5500 Sonoma Road, Bethesda, Md.
In lieu of flowers, contributions can be made in memory of Sally Lindsay to: Giffords: Courage to Fight Gun Violence, Planned Parenthood Action Fund or the American Booksellers for Free Expression.
---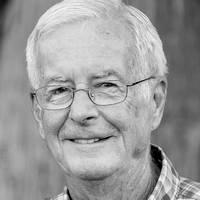 Bob Cross
Robert "Bob" Henry Cross, longtime general manager of the University Book Store at the University of Washington in Seattle, died on November 20. He was 82.
He started his career in 1957 at the University Book Store. After a one-year mobilization in 1962 with the Army Reserves, he returned to the store, where he was appointed textbook assistant manager. In 1974, he was promoted to general manager, where he remained for 26 years, until his retirement in 2000.
Shelf Awareness's Marilyn Dahl, a University Book Store veteran, called Cross "well-respected both in the general books and the college store community, and he oversaw a great period of growth for University Book Store. I remember him most for his dry wit. He could intimidate with his laser stare, but was a caring person who always wanted to bring out the best in people."
A funeral mass will be held on Thursday, December 5, at 3 p.m. at St. Bridget's Catholic Church at 4900 NE 50th St. in Seattle, and a reception will follow at the UW Club. All are welcome to attend and celebrate Bob's life.
In lieu of flowers, remembrances may be made to the Kaplan Cancer Research Fund, or service attendees can make cash donations that will be used to purchase needed items for the Children's Hospital NICU.