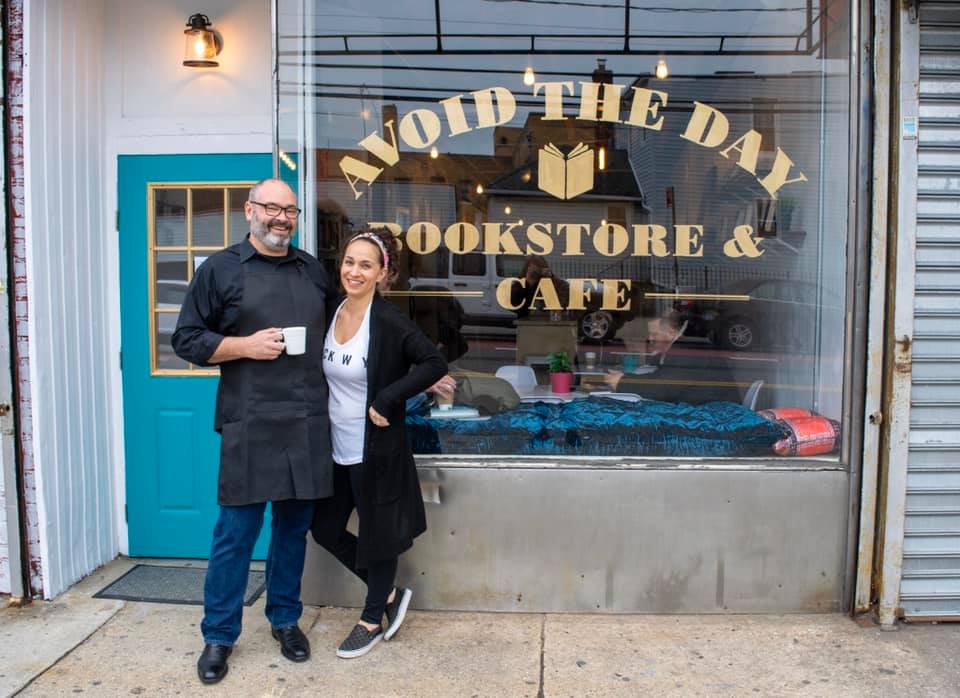 Avoid the Day Bookstore & Cafe, which debuted about two years ago as a pop-up shop and itinerant community space in Rockaway Park, N.Y., hosted a grand opening celebration last Saturday in its permanent location at 99-04 Rockaway Beach Blvd. The Wave reported that the February opening "was purposeful, wanting to connect with locals first before the influx of summer day-trippers arrive."
Jason Heuer, co-owner with Jianna Heuer, said the Rockaway business community is highly collaborative and is "not a competition, just inclusiveness." He added that Avoid the Day probably couldn't have succeeded if not for the support of fellow Rockaway businesspeople, some of whom gave space within their own stores when ATD was just a pop-up.
The Heuers' vision for their shop "is to develop a literary, arts, and perhaps musical acoustic salon where the community can fully take advantage of the indoor space year-round, creating a location where budding poets and novelists can immerse themselves in this new refuge for book lovers," the Wave noted.
In a Facebook post after the shop's soft opening last week, Avoid the Day noted: "A lifelong dream came true this past weekend--we opened a bookstore cafe! We couldn't have done it without all the support of our friends, family and rockaway community! Thank you to everyone who came out and welcomed us to the neighborhood and thank you to all the people who helped build this beautiful space."