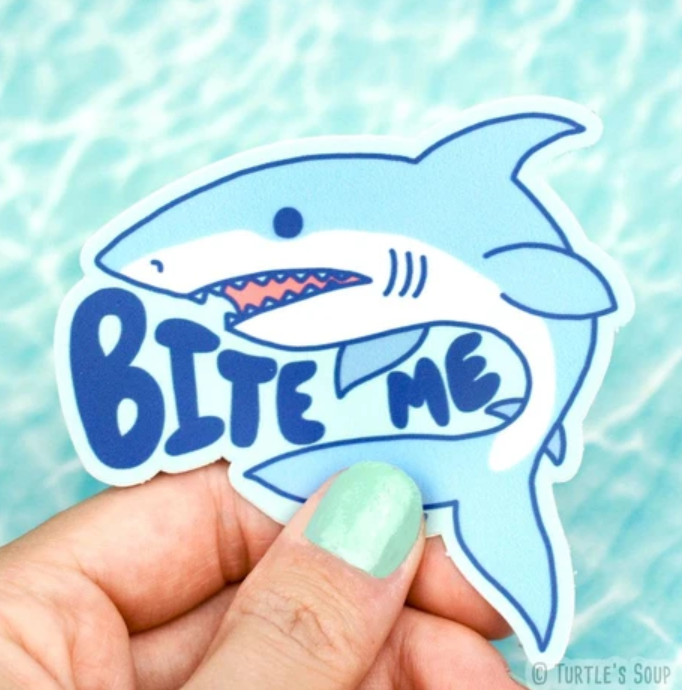 Turtle's Soup sticker
Ever Reynolds, gift buyer at Napa Bookmine in Napa, Calif., reported a boon in vinyl stickers at the moment. The store has been ordering cute/punny stickers from a variety of small indie brands, including Tiny Bee Cards and Turtle's Soup, and Reynolds pointed to a sticker featuring a glass of whiskey with the phrase "you're neat!" as the sort of thing Napa customers are looking for. She noted that "swearing is very in," saying that across a wide selection of brands, from Blue Q socks and oven mitts to Meriwether mugs, if an item has something like "I Love My A**hole Kids" or "I'm a Ray of F***ing Sunshine" on it, it won't stay on shelves for long. Astrology-related gifts are also having a surge, she added, with Zodiac Pencil sets from Sapling Press flying off the shelves.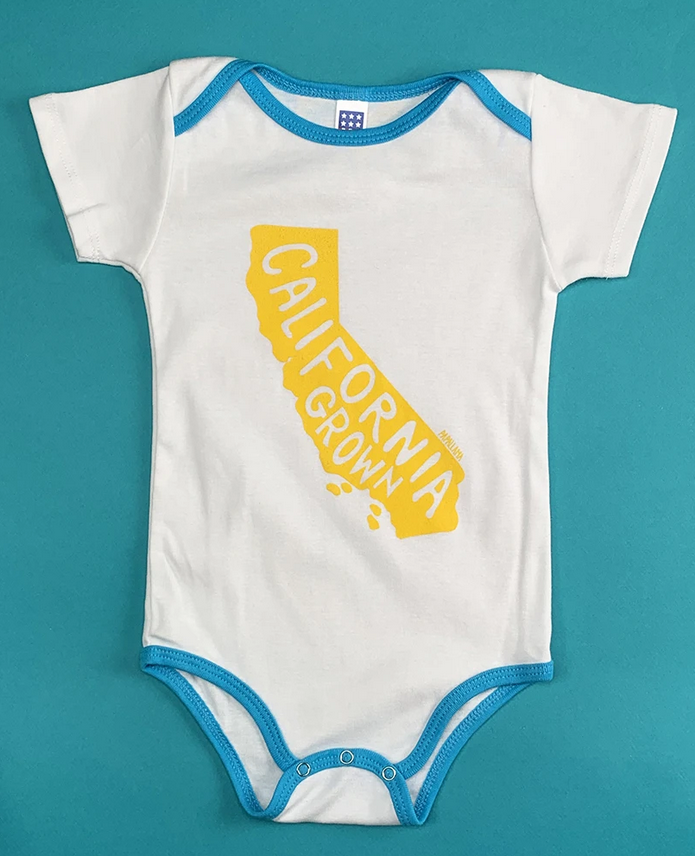 From PapaLlama
Recently Reynolds has brought in candles from
Anecdote Candles
, and the store carries a selection of locally and regionally made sidelines, including T-shirts, pins and stickers from local artist Porous Walker; vinyl stickers from watercolor artist Jessica Park; California-themed onesies from
PapaLlama
; and sunglasses made from recycled wine barrels by
Olive & Poppy
. On the subject of children's sidelines, Reynolds pointed to
Out of Print
clothing, socks from
Solmate Socks
and toys and games from
Schylling
and
Klutz
, along with plush from
Douglas
and
JellyCat
.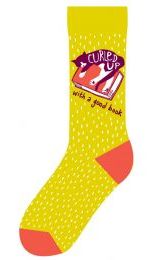 Gibbs Smith socks
According to Melissa Posten, children's buyer and event coordinator at The Novel Neighbor in St. Louis, Mo., socks are ever-popular, with the store carrying Out of Print, BlueQ, Socksmith and the new socks from Gibbs Smith. Over the past year, stickers have been huge for the store, and Posten orders from a variety of small vendors at Faire.com, such as Zenspire Designs and Little Hiker Bird, and Etsy, such as LuckySardine and CjStickerShop. Recently Novel Neighbor brought in Pinch Me Therapy Dough, which has proven extremely popular, and shoelaces from Whiskers have also been a huge success. Over the holidays the store brought in magnetic play sets and sticker scenes from Petit Collage, which Posten said she loves, and the store is also selling a lot of Swedish dishcloths lately from suppliers like Three Bluebirds and Boldfaced Goods.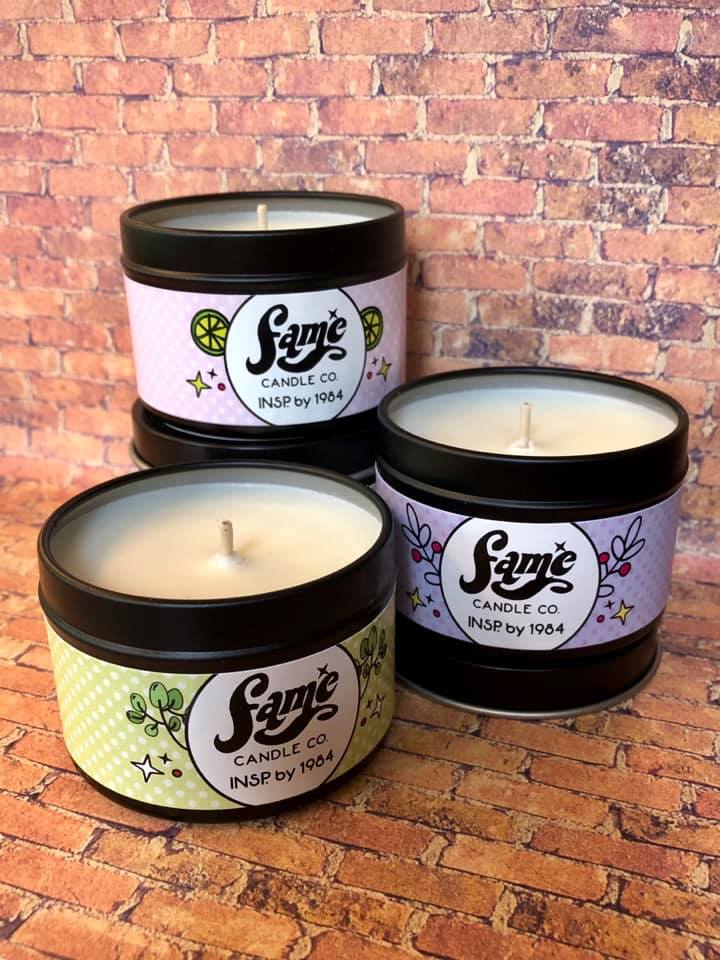 The Novel Neighbor sources many of its sidelines from local suppliers, including candle companies Webster Wax, JD & Kate Industries and Fame Candle Co. and card vendors Maginating, Curly Girl Design and Stripy Arms, as well as onesies from Old Barn Rescue Company and tea from Big Heart Tea Company that are locally made. On the subject of children's sidelines, Posten said the store carries many, including the "usuals" like Mudpuppy and Klutz, plush from Jellycat and Ganz and games from Peaceable Kingdom, Amigo, Thinkfun and more. She added that in addition to socks, some perennial favorites include greeting cards, tea towels and candles. And Dissent Pins, meanwhile, "just keep going and going."
And at Trident Booksellers & Cafe in Boston, Mass., vinyl stickers are also seeing a surge in popularity. According to manager Courtney Flynn, her store's bestselling vinyl stickers are the "Read a F*cking Book" stickers from Steel Petal Press; other go-to suppliers include Seltzer Goods and Near Modern Distaster. The store is doing well with Can + Plant growing kits from Noted, and Flynn reported that she and her staff have been growing the store's self-care lines. Some relatively new additions include sheet face masks from NPW Gifts, hair towels from DM Merchandising and essential oils from Paddywax.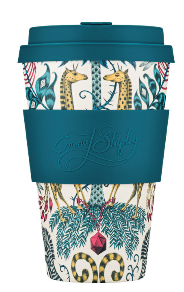 From Ecoffeecup
Reusable/sustainable products are another growing cateogry for the store, and Trident carries products like Bee's Wrap food wrap, Kikkerland steel straws and reusable coffee cups from Ecoffee Cup. The store is also building its inventory of children's sidelines, and some popular items include wooden toys from Wild and Wolf and plush from Gund. On the subject of locally and regionally made sidelines, Flynn said she brings in cards by Fred Popper, an artist in Concord, and Boston enamel pins from Brandy Bingham. Asked about perennial favorites, Flynn said sock and oven mitts from Blue Q continue to sell well, as do puzzles from Chronicle and New York Puzzle Company. --Alex Mutter

If you are interested in having your store appear in a future Sidelines Snapshot article, please e-mail alex@shelf-awareness.com.