High on the list of seemingly endless challenges indie booksellers now face in the age of coronavirus is the ever-shifting boundaries regarding how they conduct business and their ability to adapt quickly.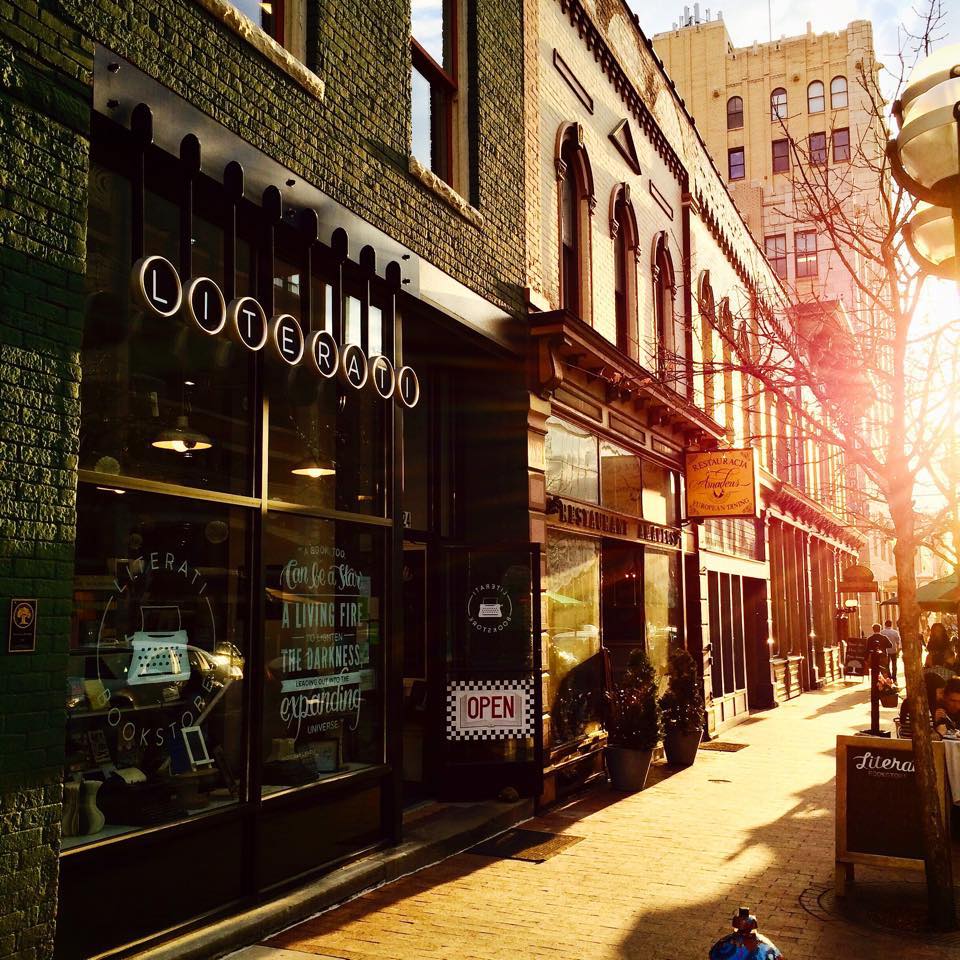 Literati Bookstore, Ann Arbor, Mich., which launched a $100,000 gofundme campaign Monday in the face of "a perilous situation," met its goal in just two days.
"We are speechless and so, so, so grateful from the bottom of our hearts," owners Hilary Lowe and Mike Gustafson posted on Facebook. "This has been the most emotional process of our professional lives. To know that you all have our back is empowering and brings us to tears. This money will be used right now to keep people employed, pay our liabilities, and help enable us to move forward. It gives us breathing room. I want to be clear that Hilary and I are not seeing a dime of any of this. This is all to pay our liabilities now and going forward: Rent, bills, payroll....
"Words are not enough. Thank yous are not enough. In the past seven years I hope we have proven ourselves with action to be committed, passionate, hard-working. We will continue to prove this. We will build, re-build, and re-invent this bookstore all over again. This is a difficult time for everyone, and we have appreciated all the kind comments and contributions. And we couldn't be more grateful."
---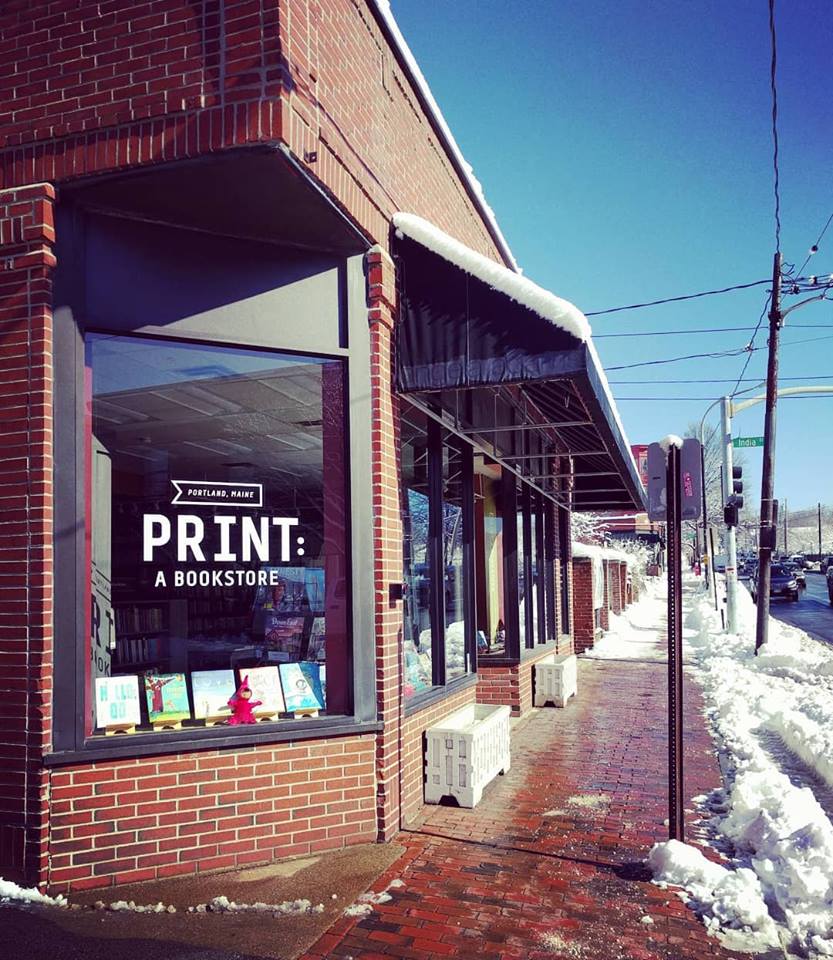 Yesterday, Print: A Bookstore, Portland, Maine, posted an Operations Update on Facebook that reflected its own ongoing need for intensive adaptability skills:
"Hi, all. As our response to COVID-19 continues to evolve, we've implemented a few changes based on recommendations from state and local officials, staff discussion, and new mandates from the city of Portland and the state of Maine. We are still shipping out books, with free shipping on domestic orders over $20. As of today, we have ended both the curbside pickup and local delivery options for orders. If you'd placed an order for pickup or delivery that has not yet arrived, we will ship it free of charge. Whenever possible, work is being done remotely. We're all working hard to figure out how best to engage with you at this time, including using *all* of our social media platforms. Expect more use of video, as well as lots of photos and book recommendations.
"For the time being, we've scaled back in-store staff to just the owners, Josh and Emily. As directed by the city, we're performing only essential business functions, including receiving and shipping out orders. While in the store, we are maintaining proper social distancing and cleaning procedures as directed by the state and federal CDC.... But, yes, you can (and should!) still order from us!... Our sincere thanks again for your continued support. Please be safe, take care of yourselves and each other, and reach out if you have any questions or concerns. We are apart now so we can be together (and even better!) soon."
---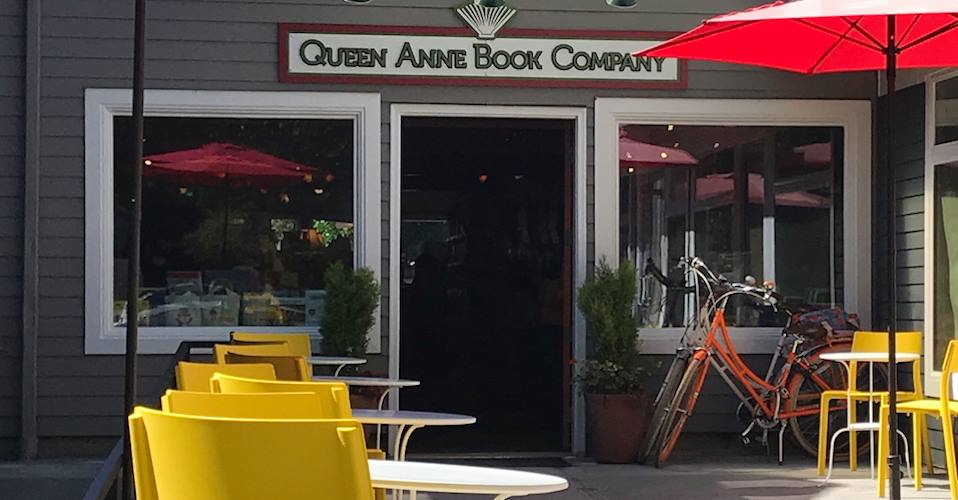 More than a dozen independent bookstores throughout Washington State have signed an open letter to Governor Jay Inslee asking that they be included as essential critical infrastructure in the stay-at-home order Inslee issued this week.
"Time is of the essence and we ask this approval be granted immediately," the letter reads. "The past week many of us have closed our doors to the public to eliminate browsing in our bookstores. We've continued fulfilling orders for home delivery, mail, or pick up outside the front door. The communities we serve are hungry and asking for books at this very moment. We must stay open, behind the scenes, for book fulfillment. We are passionate about continuing to do our part in helping during the crisis."
Janis Segress, co-owner and manager of Queen Anne Book Company in Seattle, spear-headed the writing of the letter, and said she also plans to get it to Washington Senators Maria Cantwell and Patty Murray. She added that she and her team are currently processing a "frenzy of orders" to fill before the store closes tonight. From tomorrow on, unless the exemption is made, she and other Washington indies will have to shift to fulfulling web orders through Ingram.

---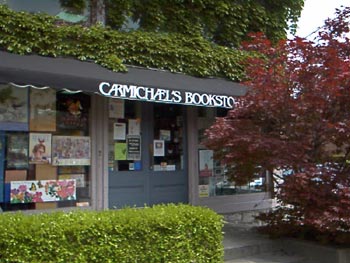 Kelly Estep, co-owner of Carmichael's Bookstore, Louisville, Ky., told WDRB that the events of the past few weeks have been too surreal for words, but the store isn't going anywhere. "We're on the same roller coaster of emotion that the rest of the country and now really the rest of the world is on," she said. "Last weekend, we decided that we would expand our delivery from our typical zip code areas to the rest of the city."
---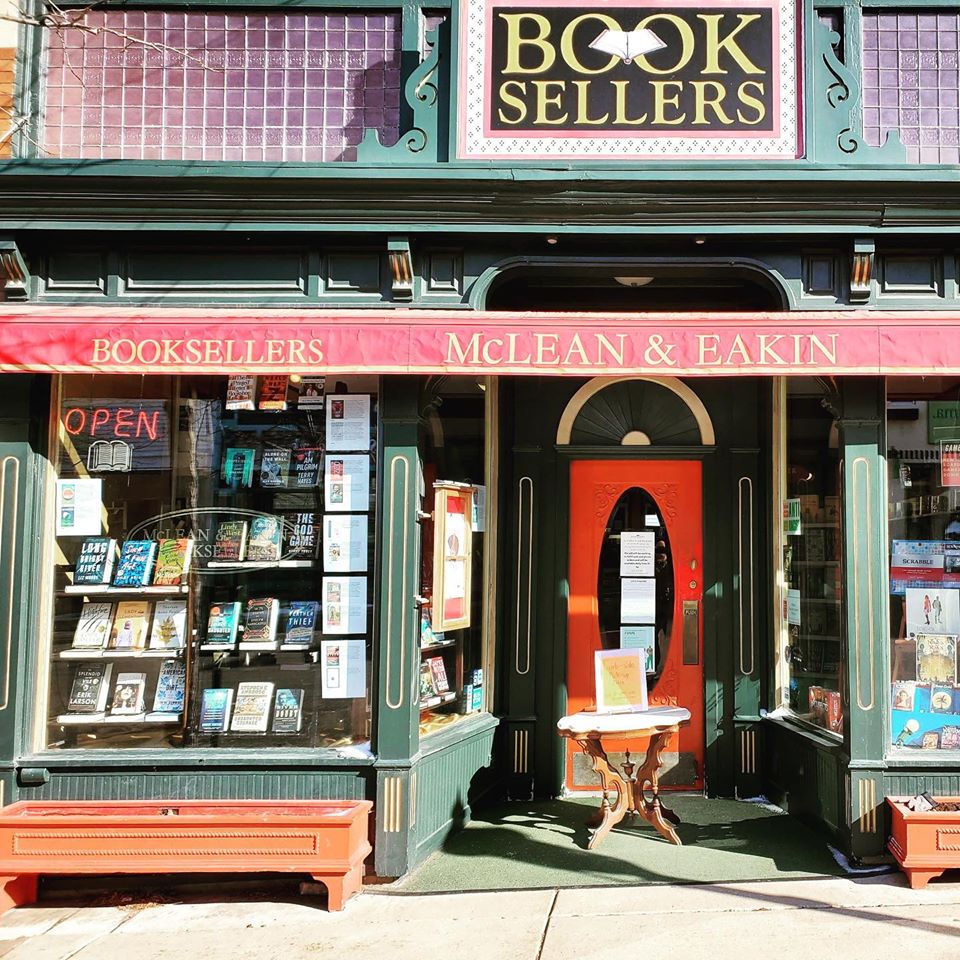 Earlier this week, Michigan governor Gretchen Whitmer signed a stay-at-home order under which only essential businesses are allowed to ask employees to come in to work. Jessilynn Norcross, co-owner of McLean & Eakin Booksellers in Petoskey, Mich., reported that there is an exception allowing those who are necessary to conduct a business's minimum basic operations to come into work. In other words, while Norcross's team is all working from home, the storefront is not completely off-limits and she does have access to the in-store inventory.
Norcross added that her booksellers all have specific roles they're now doing from home: processing receiving batches, direct-to-home orders, working on the store's social media, etc. She said her staff members have been amazing, and they've been so proactive that she hasn't had to give any directives. So while it has not been a good experience overall, she continued, "that part of it has been wonderful."
Prior to the stay-at-home order, McLean & Eakin was already offering 99-cent shipping on orders, which it is continuing to do. However, many of the orders now are full of games, puzzles and workbooks, which do not qualify for media mail shipping. Instead of "bothering" customers with that aspect, the store is doing 99-cent shipping on any order of $50 or more. They have so many puzzles, games and workbooks coming in, Norcross added, that they're building new webpages just for those categories.