With many bookstores around the country closed to foot traffic and all manner of events canceled, authors, publishers and booksellers are getting creative with a variety of live-streamed, online events. Below is just a few of the many virtual events going on in the book world: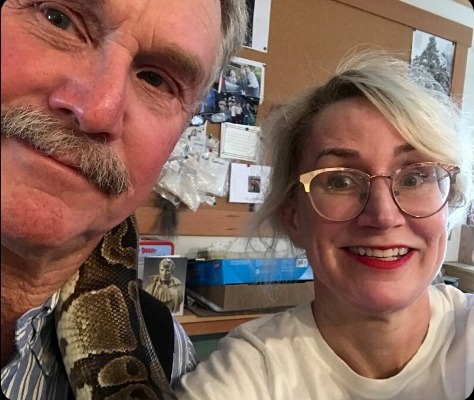 David Quammen and Betsy Gaines Quammen
Betsy Gaines Quammen's tour for her new book, American Zion: Clive Bundy, God & Public Lands in the West was canceled because of the coronavirus pandemic. Instead, she and her husband, David Quammen, author of Spillover: Animal Infections and the Next Human Pandemic, are participating in a "virtual book tour," during which they will livestream a series of conversations on disease outbreaks and the dangers of misinformation.
The series will begin today, March 25, with a Facebook Live event hosted by the Country Bookshelf in Bozeman, Mont., where the physical book tour was supposed to begin. Other stops on the virtual tour will include Weller Book Works in Salt Lake City, Utah, on March 31, and Rediscovered Books in Boise, Idaho, on April 4.
At the same time, Torrey House Press, Betsy Gaines Quammen's publisher, has launched an online series featuring posts by THP authors called That Thing with Feathers: Hope and Literature in a Time of Pandemic.

---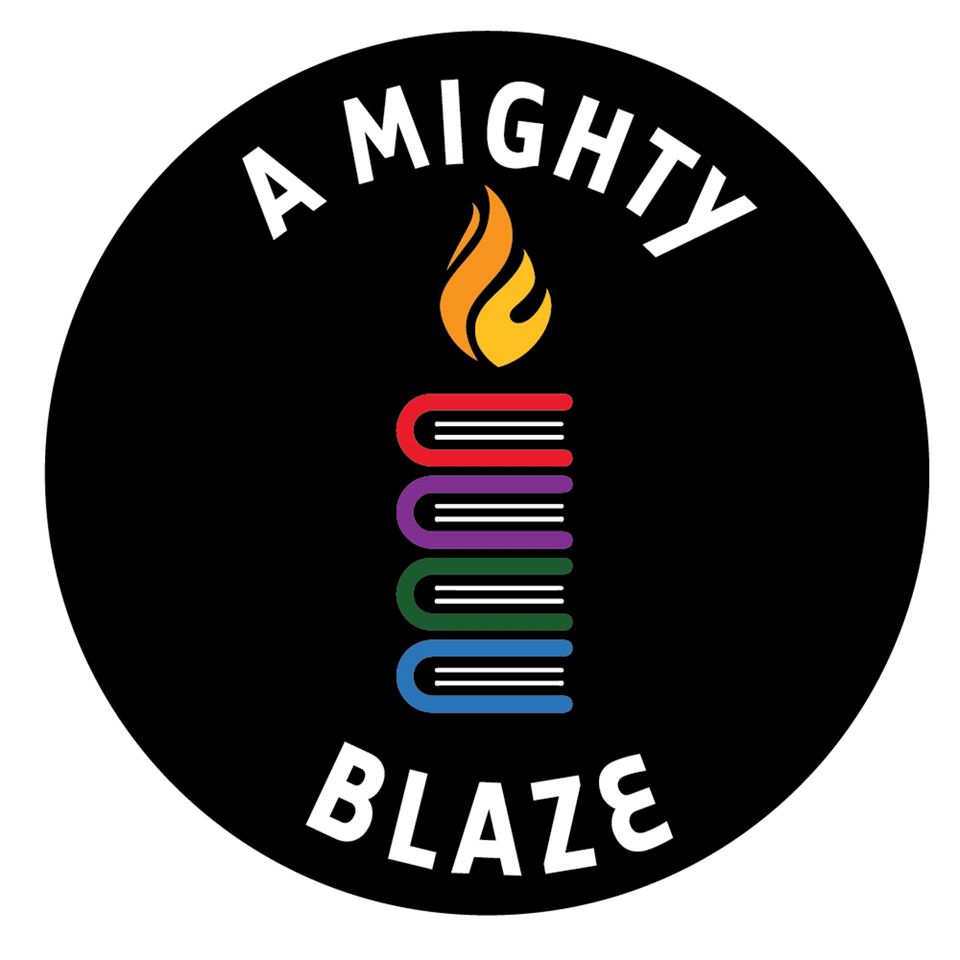 Authors Jenna Blum (Those Who Save Us) and Caroline Leavitt (Pictures of You) have teamed up to create A Mighty Blaze, a social media initiative and resource for those in the book world impacted by the pandemic, from authors who have had their tours canceled to independent bookstores that have had to temporarily close.
Every Tuesday until June 2, A Mighty Blaze will feature posts about new books, written by the authors. It will also be a repository of information about things like virtual book festivals and online events, and every week there will be posts highlighting a specific indie bookstore.
Blum and Leavitt have so far partnered with the Authors Guild, Poets & Writers, Lit Hub and other literary organizations. Interested parties can contact Blum and Leavitt here.

---

Prior to the outbreak, Houghton Mifflin Harcourt had a 20-city tour planned for Chosen Ones, the first novel written for an adult audience by Veronica Roth, author of the Divergent franchise. Set to publish the book on April 7, HMH is now working on a series of virtual events that would put Roth in conversation with authors like Leigh Bardugo, Charlie Jane Anders and Seanen McGuire. Each virtual event will benefit the bookstore that was supposed to host the original on-site event, and HMH is looking to work with those stores to co-promote and produce the virtual events. Roth is signing finished books and/or bookplates for all attendees, and is encouraging her followers to support indie bookstores on her social media.

---
Erin Rivera, owner of the Frugal Frigate in Redlands, Calif., told the Redlands Daily Facts that her first virtual storytime session, which she live-streamed on Facebook on March 18, has since been viewed by thousands.
"It was important to me to continue offering storytime to the community in these trying times of being at home so much with schools closed," Rivera said. "I think it's important for stories to be told and children to be encouraged to read. It helps them learn and grow, see things that may be outside of their experience, and also see themselves in stories to know that they're not alone."
Rivera plans to continue doing her regular Wednesday and Saturday morning storytimes via livestream, as well as the store's monthly PJ storytime this Friday at 7 p.m.

---

Although East End Books Ptown in Provincetown, Mass., is temporarily closed, it's still holding a book event this Friday. At 5 p.m. Eastern time, author Paul Lisicky will read from his new memoir Later: My Life at the Edge of the World before answering questions, all via Facebook Live. The event is free, though East End Books is asking customers to RSVP for their virtual seat, and signed books are available for purchase in advance of the event.

---
Zane Carson Carruth, author of the children's books The World's First Tooth Fairy... Ever and The Adventures of Abella and Her Magic Wand, is launching a YouTube video series aimed at children and their families. The video series will feature live readings, audience q&as and appearances from special guests, and will be posted on Carruth's YouTube channel.
"I am thrilled to bring my books to life on YouTube," said Carruth. "With more and more parents and guardians looking into new ways to educate their children at home, I thought it was the perfect time to showcase my books in that realm."