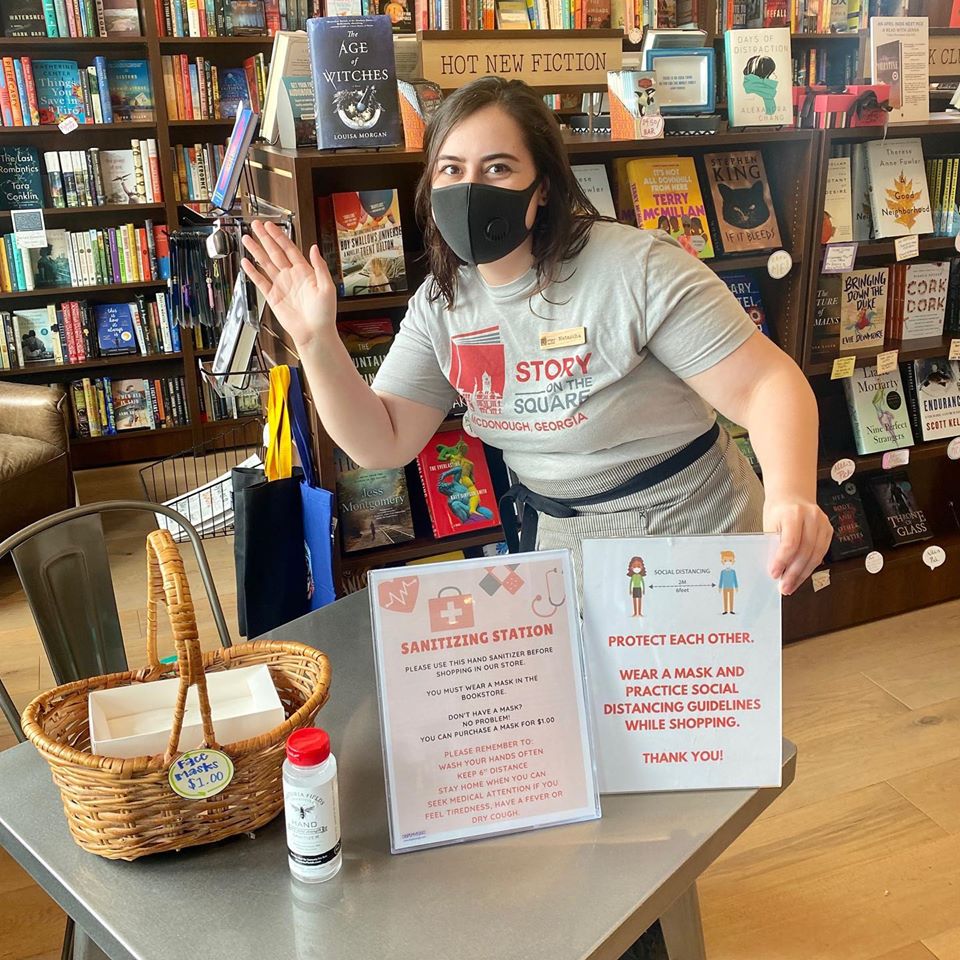 At Story on the Square, McDonough, Ga.
As states continue to issue updated Covid-19 guidelines regarding the operation of retail businesses, independent booksellers must calibrate risk vs. reward in their reopening decisions. Here's a sampling of the variety of strategies indies are using to address the challenge:
Broadway Books, Portland, Ore.: "Now that Oregon is starting to ease restrictions somewhat, we are exploring ways to open our doors to customers again while maintaining social distancing and other standards designed to protect the health and well-being of our employees and our customers.... Our plan is to open in a limited fashion in early June."
Solid State Books, Washington, D.C.: "We are pleased to announce that we have plans to resume selling books through curbside pickup! Next Wednesday, May 27th, we will be available to answer your phone calls and e-mails for orders, and will begin to offer contactless pickup at our front door. We have received a waiver from the city to participate in the pilot program to open slowly and gather feedback on how to do so."
From My Shelf Books & Gifts, Wellsboro, Pa.: "[O]pen to the public according to safety guidelines provided by the Governor's office, using the 'yellow' level instructions.... Please, no more than 25 cats at any one time, thank you!"
Story on the Square, McDonough, Ga.: "Our doors are officially open! Come in and shop with us.... You must wear a mask to shop on our premises! Thank you for supporting us during this time! We look forward to seeing you all soon!"
Everyone's Books, Brattleboro, Vt.: "Two months and two days with we three in the shop--the pandemic sisterhood, we called ourselves. We let some things slide a bit at times .... and lost track of time... but we survived and are stronger for it! Day one of our limited opening went well; few folks grumbled about masks or numbers allowed inside."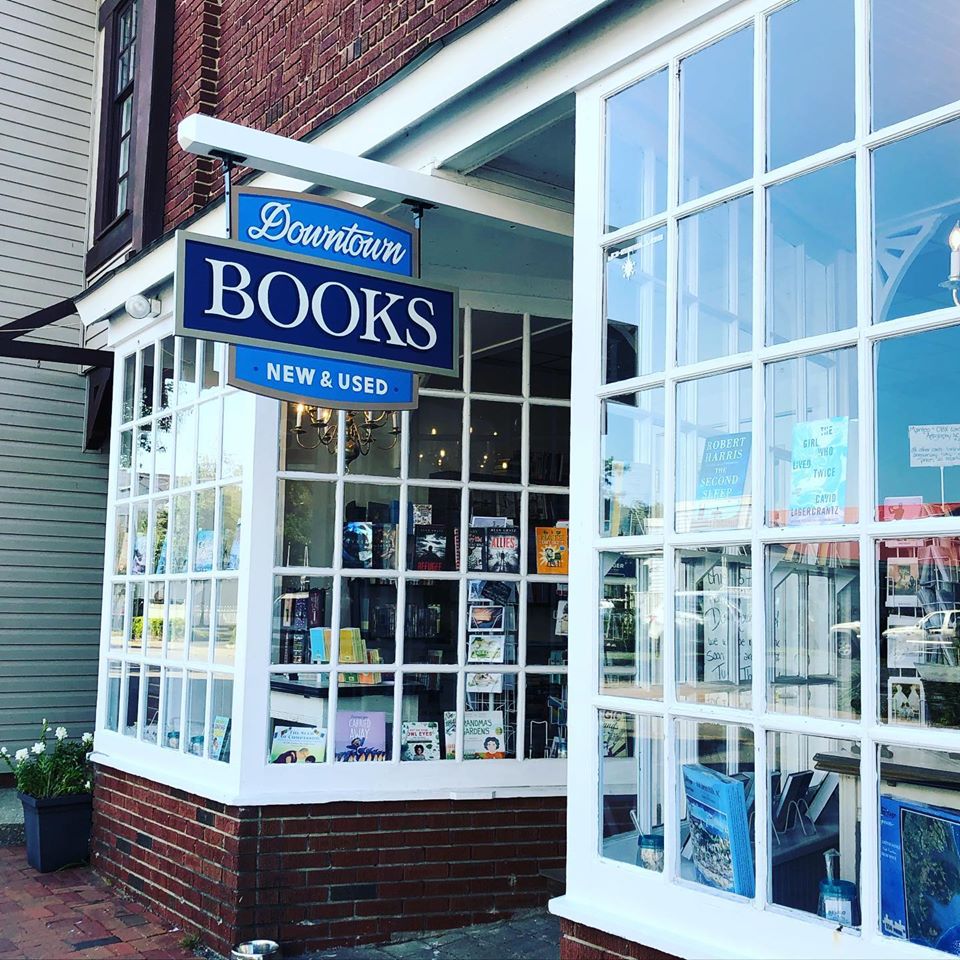 Downtown Books' new store is open.
Downtown Books, Manteo, N.C.: "It's official... Downtown Books will reopen tomorrow at 11 a.m. in our beautiful new home!! Grab your mask and come see us--we've missed you!!"
Other booksellers have chosen not to reopen to the public yet.
Belmont Books, Belmont, Mass.: "We're eager to see everyone again but want first and foremost to protect the health and well-being of our staff and community. Although Governor Baker has announced that retail businesses may begin offering curbside pickup and delivery as early as today, May 25th, we're taking a little more time to make sure we have all the protocols and equipment necessary to make our operations as safe as possible."
Hickory Stick Bookshop, Washington Depot, Conn.: "Governor Lamont is implementing Phase 1 of his reopening plan for the state today. This includes the ability for retail stores to open after they certify that they have met certain conditions. We have decided that we are not ready to be open to the public and have not set a date when we expect to do so but will be reviewing 'current information' as it becomes available. The safety and comfort of both staff and customers are our primary concerns."
SubText: A Bookstore, St. Paul, Minn.: "Hi there everyone, just writing to provide an update to our operations considering the new directions for our stay at home order that began today. We believe that it is in the interest of our staff, and our customers, to remain closed to the public until AT LEAST June 1. At that time we will reassess our options."