Booksellers in England reported "a brisk trade" Monday as many bookshops reopened for the first time since the nationwide lockdown due to the Coovid-19 pandemic, the Bookseller reported.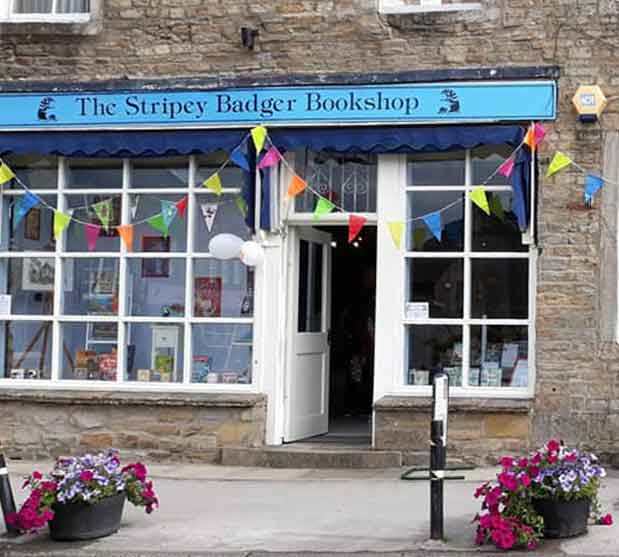 "Our customers are over the moon we're open again! It's almost brought us to tears," said James Firth, co-owner of the Stripey Badger Bookshop in Grassington. "Most of our customers are locals that usually come in and they have been saying, 'Thank God you're open again! It's good to be back.' One has brought us a bottle of wine and a card, which is lovely.... So we anticipated we would be busy the first couple of days, just from the locals wanting to visit. It will be interesting to see how tourism picks up."
Hilary Redhead, manager of the Bell Bookshop, Henley, said, "We were a bit concerned obviously [how it would go] like everybody else, but everybody has been really lovely, it's all been very calm. We haven't been overloaded but it's been steady, people have been coming in. Pretty much everybody knows the drill by now and we have our sneeze screen up and our hand sanitiser by the door. We're not taking the books out of circulation but everybody is perfectly happy."
Waterstones COO Kate Skipper noted that the company was "very happy to have finally reopened the doors to books. We are delighted to welcome back into our bookshops both booksellers and customers. It's been a long 12 weeks. The first day has gone well, reflecting similar patterns to those seen in Ireland and Europe. Feedback has been really positive with both the safety measures and new ways of retailing working well. It's been incredibly heartening listening to booksellers recommending books to our customers again. It feels like a good first step towards some kind of normality as we look forward to the reopenings in Scotland and Wales."
Rebecca MacAlister, shop manager at the Blackwell's flagship store in Oxford, said: "It was such a pleasure to open the doors again and see our customers being delighted to return. We have had small children and elderly customers who have shopped with us their entire lives return today and all have been reassured that we have remained the same in so many ways but changed enough for them to be comfortable shopping with us at this difficult time."
---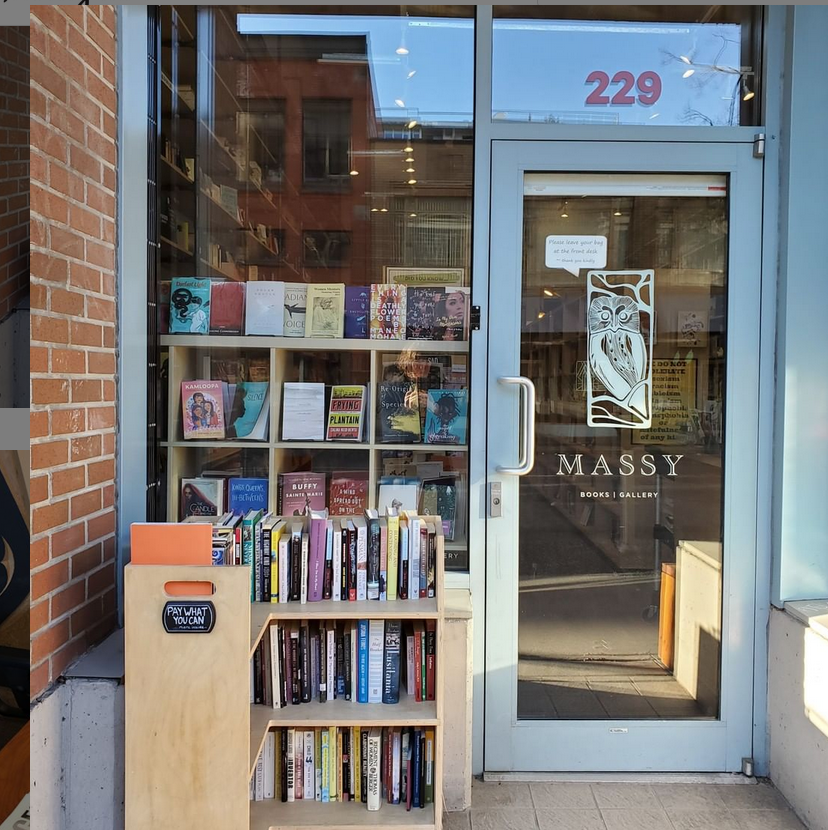 BookNet Canada, which is sharing stories of how booksellers are adapting to the challenges related to Covid-19, recently spoke with Patricia Massy of Massy Books, "a 100% Indigenous owned and operated bookstore in Vancouver's Chinatown neighborhood." Here's a sampling from the q&a:
How have you adapted your business in response to Covid-19? Are there particular initiatives that you'd like to share?
We immediately moved into increasing our online presence. The same week non-essential businesses shut down, we hired Emily Dundas Oke as our media manager and curator within our non-profit, Massy Arts Society. The timing worked out perfectly in terms of keeping her busy with tasks, as our non-profit was put on hold due to cancelled events.... Regarding initiatives, we introduced our free delivery service which resulted in a surge of online orders. We've also begun preparing book gifts and bundles. We've always loved giving recommendations, and we have begun preparing themed book lists--such as Feminist Dystopias and Indigenous Plant Ecology and Medicine. These are shared through social media and our newsletter.
Will you continue with any of these initiatives or business practices when brick-and-mortar bookstores reopen to customers?
Yes, absolutely, we're going to continue with delivery and give Amazon a run for its money. I mean, we're going to try anyway! We are also building our book list platform to help customers explore the breadth of titles we carry--and partner with special interest groups, conferences, and book clubs to build book lists as well!
What is your biggest takeaway from working as a bookseller while physical-distancing measures have been in place?
That art and books are providing relief for a lot of folks self-isolating and in quarantine. Imagine getting through this time without anything to read?! Also, from the sheer number of books we're selling, it's very apparent people are searching for alternatives to Amazon. Now that they've discovered it's just as easy to order from your local independent bookstore, I don't think many people will be going back.
---
The European and International Booksellers Federation has launched a digital campaign "to share positive and successful stories from the bookselling sector, celebrating the innovation, resilience, and resourcefulness of booksellers from across the world. This campaign aims to highlight the successes of these small- and medium-sized businesses, which were really in the spotlight during the Coronavirus outbreak. Despite being forced to close their doors to customers, booksellers found multitude of different ways to continue engaging with their customers, and keep providing their local communities with access to books and culture."
In the first EIBF posts in the campaign, Flore Gautron of the Florilège Librairie, Fontenay-le-Comte, France, explains how a board game helped her customers see a funny side of hygiene regulation; Raluca Selejan and Oana Doboși from the La Două Bufniţe, Timisoara, Romania, discuss how they decided to build their online store around the idea of travelling with books; and Jan Smedh from the English Bookshop in Uppsala and Stockholm, Sweden, talked about the store's auction of books, which helped it engage with followers and bring joy to winners across Europe.