Chuck and Dee Robinson, co-founders and former owners of Village Books and Paper Dreams, Bellingham and Lynden, Wash., are offering a large collection of first editions, many of which are signed or inscribed, as well as ARCs and book ephemera, in a 10-day auction that will benefit the Book Industry Charitable Foundation. The auction will run from August 7 through August 16, with all proceeds going to Binc. Anyone may participate by registering here.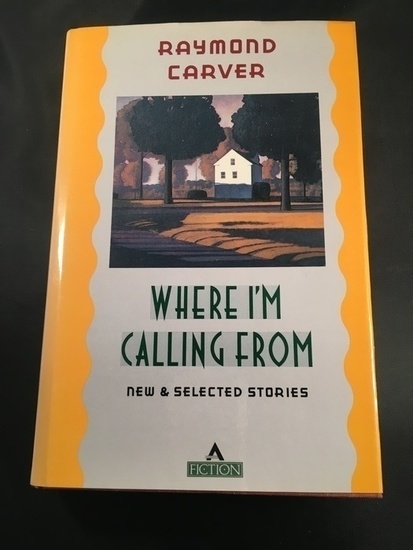 An inscribed first edition of Raymond Carver's Where I'm Calling From
Over the years the Robinsons, like many booksellers, have acquired a large selection of collectible titles. Among the items being auctioned are signed or inscribed copies by John Grisham, Dan Brown, Margaret Atwood, John Updike, Bob Hope, Cormac McCarthy, William Safire, Salman Rushdie, Condoleezza Rice, Chuck Palahniuk and many others. There's also a signed letter from Jackie Kennedy Onassis.
The Robinsons have been big fans of and regular donors to Binc for some time, and Chuck Robinson serves on the Binc board. His earlier fundraising effort for Binc was a cross-country bicycle ride that raised more than $22,000.