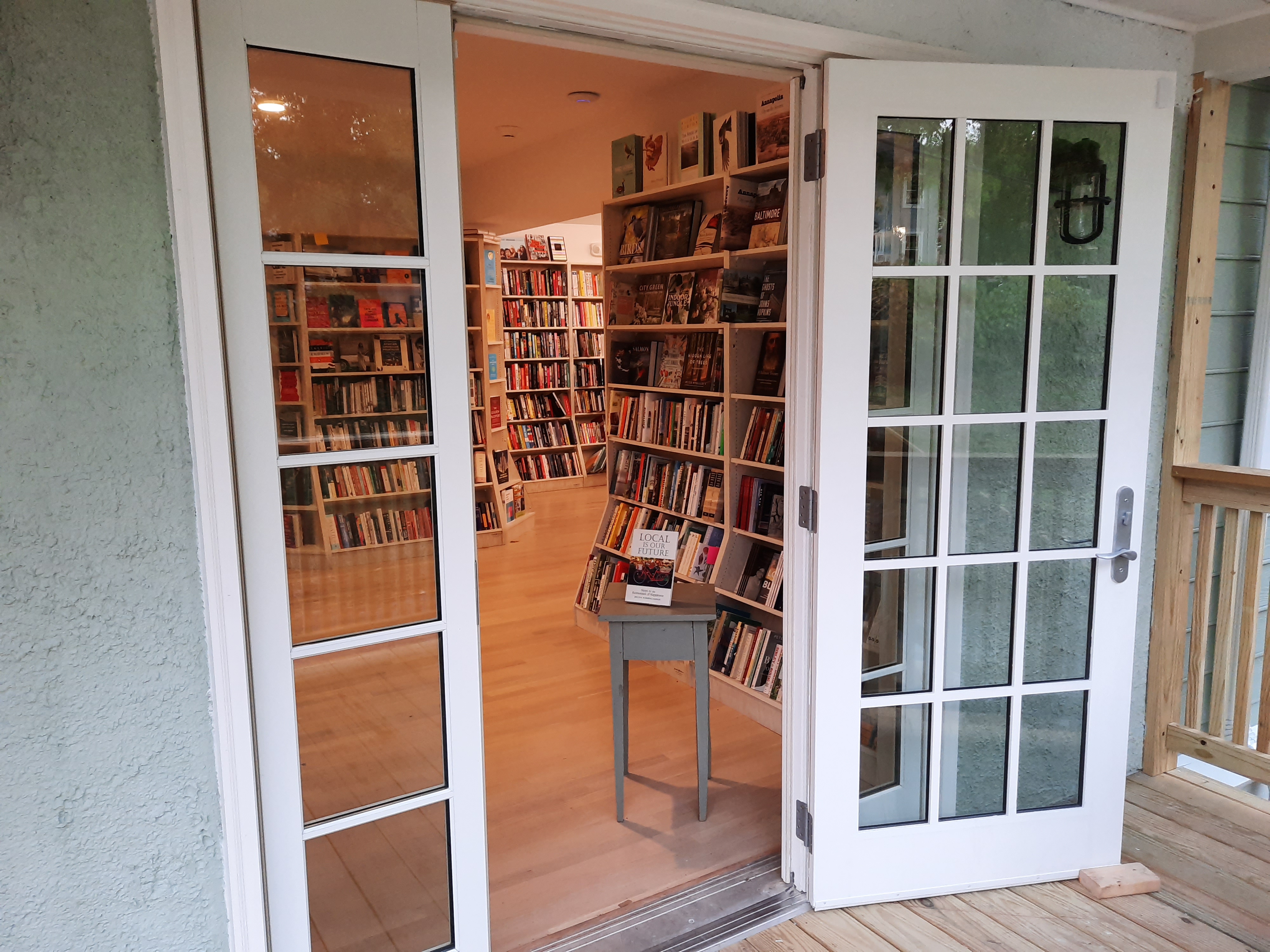 The Ivy Bookshop, Baltimore, Md., has opened in its new, larger location, a move postponed for several months by the Covid-19 pandemic. "We made it!" the store wrote on Facebook. "Our drywall-dusted, paint-spattered, paper-cut selves have missed you deeply, and The Ivy Bookshop is ready to open our new doors and welcome you to our new location."
Tomorrow the store will begin offering private browsing sessions and curbside pickup, and starting Saturday, October 17, it will offer "special weekend activities on our covered patio and across our gardens." According to the Baltimore Sun, a coffee bar will open later this fall, "with help from the store's sister outpost, Bird in Hand."
More than a year ago, owner Emma Snyder had announced the move to the former site of the Divine Life Church, which has about 2,700 square feet of space, plus a basement, and nearly 2.5 acres of outside grounds. Ivy Bookshop completely renovated the space.
Last year, Snyder said that the first floor will be a traditional bookstore and include a coffee bar; the second floor will be a multi-functional space for workshops, yoga classes, summer camps and more; the upper floor will be a studio apartment for a writing residency; and the outdoor grounds, including meditation gardens, will eventually be a site for outdoor concerts, theater performances, salon dinners, etc.