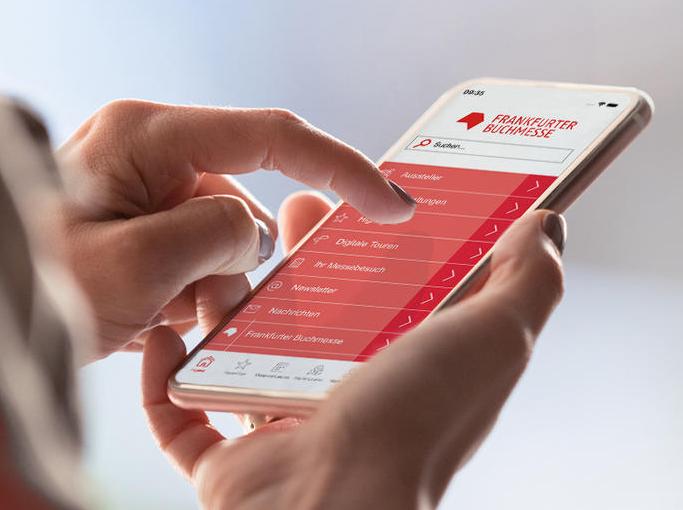 Although the Frankfurt Book Fair won't take place in the usual way next week, organizers have arranged for an extensive virtual program that includes panels and seminars addressing topics of great interest to booksellers. (Most events require only that a viewer register with the book fair.) Among them:
"Selling Political and Social Justice Books in the U.S." will take place on Monday, October 12, noon-1 p.m. Eastern. Part of the 20-20 Vision program and sponsored by Books Across Borders (the former Bookselling Without Borders), the panel will focus on the rise of political publishing and social justice handselling in the U.S. from 2016 to the present and beyond. Panelists are a sterling group of booksellers and publishers: Ramunda Lark Young of MahoganyBooks, Washington, D.C., Cristina Rodriguez of Deep Vellum Bookstore, Dallas, Tex., Jeff Deutsch of the Seminary Co-op Bookstore and 57th Street Books, Chicago, Ill., John McDonald of Haymarket Books and Anne Rumberger of Verso Books. The panel is moderated by Shelf Awareness's own John Mutter.
On Monday, October 12, 10-11 a.m. Eastern, the Meet the Editors: An Hour with U.S. Editors panel features editors from large and small publishing houses in the U.S. on the process of acquiring books in translation, what they are looking for, and how they are making acquisitions decisions. The editors are: Juan Milà of Harper Via, Peter Blackstock of Grove Atlantic, Gabriella Page-Fort of Amazon Crossing, Michael Reynolds of Europa Editions, John Siciliano of Penguin Classics, Michael Wise of New Vessel Press, Jenna Johnson of Farrar, Straus & Giroux, Lauren Wein of Avid Reader Press/S&S, Nathan Rostron of Restless Books and Kendall Storey of Catapult Books.
On Tuesday, October 13, 8-9 a.m. Eastern, the European and International Booksellers Federation is holding "Towards a Greener Book Sector," which will focus on how to make the book chain more environmentally friendly. Panelists include Meryl Halls, managing director of the Booksellers Association of the United Kingdom & Ireland; Maria Edsman, CEO of Bokhandelsgruppen (Sweden); Neil Springall, head of operations at Penguin Random House UK; Mathijs Suidman, commercial director of media distribution of the Centraal Boekhuis (Netherlands); and Frédérique Massot, president of the committee for sustainable development at SLF (the French independent bookstore association). Participation is free but registration is required.
EDItEUR's 42nd annual International Supply Chain Seminar will take place on Tuesday, October 13, 7-11 a.m., Eastern time. Usually held in Frankfurt the day before the book fair, the seminar this year is a free online event and focuses on book, e-book and audiobook metadata. Speakers include John Bell of HarperCollins on EDItX reporting; Wei Dai of MVB on the metadata supply chain in Brazil and Mexico; Michael Gordon Smith of the Australian Publishers Association on migration to ONIX 3.0; Patrick Joly of BTLF on a study of the effect of metadata on sales; Martin Klopstock of Kogan Page on e-book accessibility; Andrew MacEwan of the British Library on kickstarting the use of ISNI; Peter Mathews, an independent consultant, on building a metadata capability directory; and Carl Torstensson of StoryTel on implementing Thema and other audiobook metadata. Register via Eventbrite.