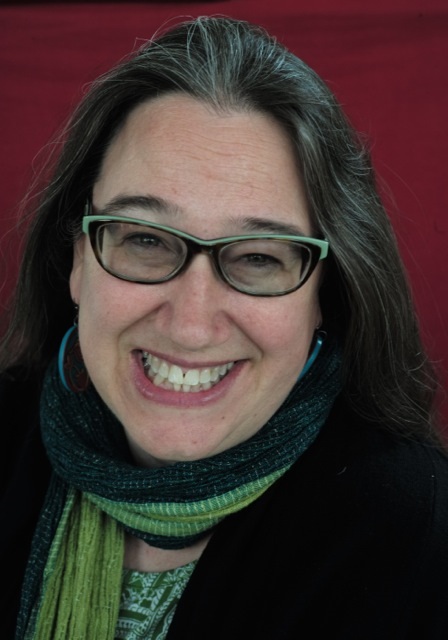 photo: Chris Felver
Heid E. Erdrich is the author of seven collections of poetry. She grew up in Wahpeton, N.Dak., and is Ojibwe enrolled at Turtle Mountain. Her writing has won fellowships and awards from the National Poetry Series, Native Arts and Cultures Foundation, McKnight Foundation, Minnesota State Arts Board, Bush Foundation, Loft Literary Center, First People's Fund and other honors. She has twice won a Minnesota Book Award for poetry, and edited the 2018 anthology New Poets of Native Nations from Graywolf Press. Erdrich's new poetry collection is Little Big Bully (Penguin, October 6, 2020).
On your nightstand now:
New poetry, including Kimberley Blaeser's Copper Yearnings and When the Light of the World Was Subdued, Our Songs Came Through: A Norton Anthology of Native Nations Poetry, edited by Joy Harjo, LeAnne Howe and Jennifer Elise Foerster.
Favorite book when you were a child:
Well, Heidi by Johanna Spyri, of course. I loved any nature-child main character in any book I could find. My Side of the Mountain by Jean Craighead George was a particular favorite, because it's about a kid living in a tree with friendly animals. One book that was a huge influence was John Tanner's Narrative, a journal of a 19th-century white man who lived with Ojibwe people in the same communities as my ancestors at the same time. It's republished from Penguin as The Falcon with an introduction by Louise Erdrich--it's a family obsession.
Your top five authors:
Joy Harjo, Louise Glück, Louise Erdrich, Gordon Henry, Natalie Diaz. Unranked. These are the poets whose names pop into my head most often, but there are so many more. Other genres, other favorites.
Book you've faked reading:
Hmm, I guess I fake that I've read a lot of books because I don't finish many novels I start, but I'll offer an opinion nonetheless. Often, I'll say that I am unfamiliar with a book someone recommends, then I pick it up and eventually find I already have a copy that I've read, so another kind of faking.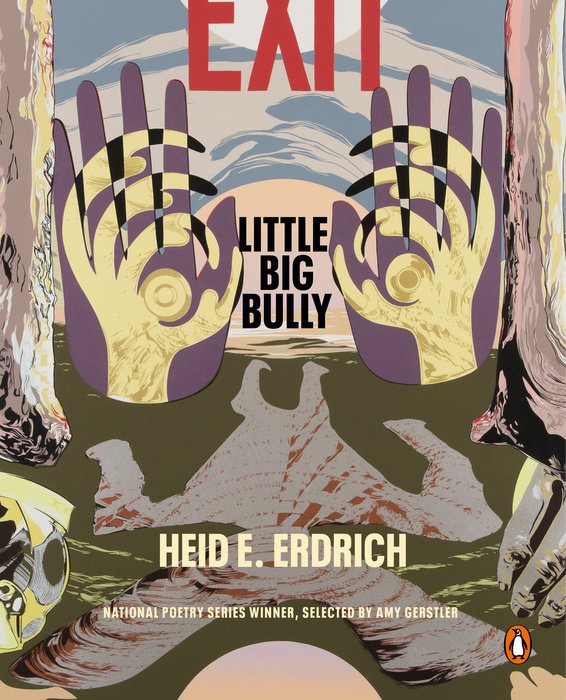 Book you're an evangelist for:
Catrachos by Roy G. Guzmán. This is their first book and I keep finding new depth in their poems of Guatemalan diaspora. Roy is the inventor of the "queerdactyl." I'm also a big cheerleader for the bilingual Ojibwe language poetry of Margaret Noodin whose new book is What the Chickadee Knows.
Book you've bought for the cover:
Most of them--but especially the lapis blue ones and the vintage green ones. If I did not already love her work, I would have bought Tacey M. Atsitty's Rain Scald for the remarkable cover image by photographer Cara Romero.
Book you hid from your parents:
Our Bodies, Ourselves, the original edition! I hope I find it where I hid it in our parent's house one day. It scared the hell out of me. I was 12. It belonged to one of my elder sisters.
Book that changed your life:
Star Quilt by Roberta Hill was the first book of poems by a Native American writer that I ever read. It's full of the beauty of the Northern Plains and intertribal relationships, which made me homesick in a good way.
Favorite line from a book:
Right now, my favorite is from "Conflict Resolution for Holy Beings" by Joy Harjo from the book of the same title:
When we made it back home, back over those curved roads
that wind through the city of peace, we stopped at the
doorway of dusk as it opened to our homelands.
We gave thanks for the story, for all parts of the story
because it was by the light of those challenges we knew
ourselves--
We asked for forgiveness.
We laid down our burdens next to each other.
Five books you'll never part with:
It so depends upon why I have to make a choice--whether I am going in a spaceship or to an island or to jail or whether all other books will cease to exist. But I think I'd grab Conflict Resolution for Holy Beings by U.S. Poet Laurate Joy Harjo. Something by Percival Everett, probably Watershed. Two of my sister Louise's books, one poetry, Baptism of Desire, one novel--probably Last Report on the Miracles at Little No Horse, because I make myself forget the plot, so it would seem new to me each time.
Book you most want to read again for the first time:
Fools Crow by James Welch. The point of view (Indigenous people who have not yet encountered Europeans) made my head work in such a new and pleasurable way. It's also one of those fight-for-survival books like those I loved in childhood.
Books do you most identify with as an adult:
I identify with books by poets with an Ojibwe background, like Mark Turcotte's Exploding Chippewas; Denise Sweet's Palominos Near Tuba City and The Failure of Certain Charms by Gordon Henry. And I still like books of survival, like Into Thin Air by Jon Krakauer and Educated by Tara Westover. I guess that's because I'm an anxious person and my thoughts tend toward catastrophe. Reading about people surviving desperate situations is oddly soothing.