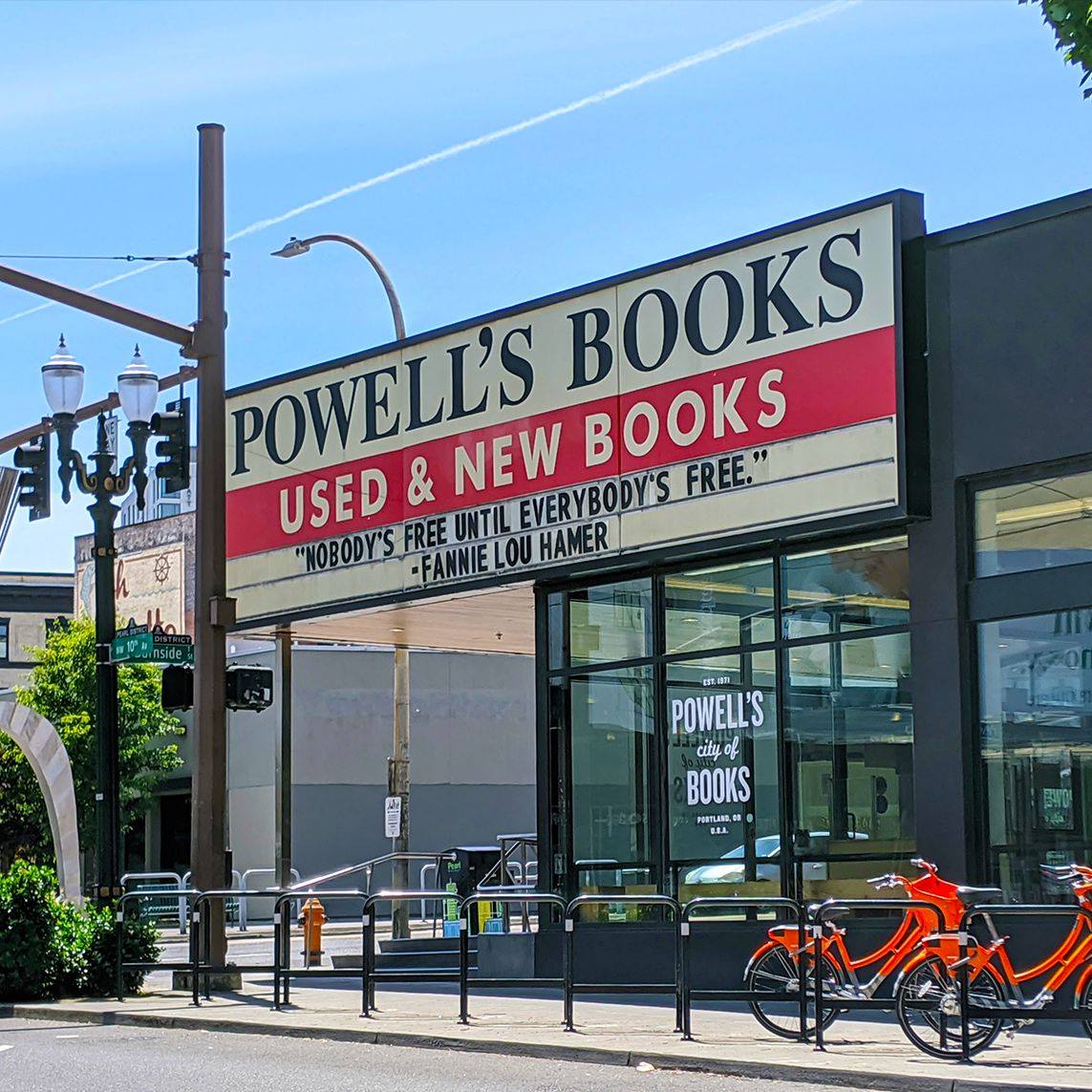 Powell's Books in Portland, Ore., has faced protests over the past few days over the availability on its website of an upcoming anti-Antifa book by right-wing commentator Andy Ngo, the Oregonian reported.
The book, Unmasked: Inside Antifa's Radical Plan to Destroy Democracy, will not be released until February 2, but is available for pre-order on Powells.com. In a statement responding to the protests, Powell's explained that the title was listed on the store's website automatically through a data feed from Hachette Book Group, and the store noted that while "a lot of our inventory is hand-selected, and hand-promoted," a lot of it is not, and Unmasked was one of the latter. And while Powell's said it will not put the book on its shelves or promote it, it will remain available in the store's online catalogue.
Powell's emphasized its commitment to free speech in the same statement, writing: "There are books in our stores and online inventory that contain ideas that run counter to our company's and our employees' values of safety, equality, and justice. However, many of us also read these books to inform ourselves about events; learn about local and global history; and to understand the arguments of people and groups with whom we disagree. While we understand that our decision to carry such books upsets some customers and staff members, we do not want to create an echo chamber of preapproved voices and ideas. It is not our mission or inclination to decide to whom our customers should listen."
The store's reading lists, blog posts and in-store displays, the statement continues, "highlight and promote our support for minority voices, racial justice and human rights." Powell's will use its platform to "amplify righteous causes," but also continue to carry a wide inventory in order to "disseminate ideas and foster dialogue."
Ngo is from Portland and was formerly an editor for the Vanguard, Portland State University's student newspaper. He was fired from that job in 2017 due to an ethics violation, and has since become a "right-wing agitator" and "vocal conservative commentator." His book is coming from Hachette's Center Street imprint.
Dustin Brandon, one of the protestors who gathered at Powell's on Monday, told the Oregonian that Ngo "goes out of his way to dox the Black Lives Matter community which he considers 'antifa'," and puts lives at risk "through what he does online."