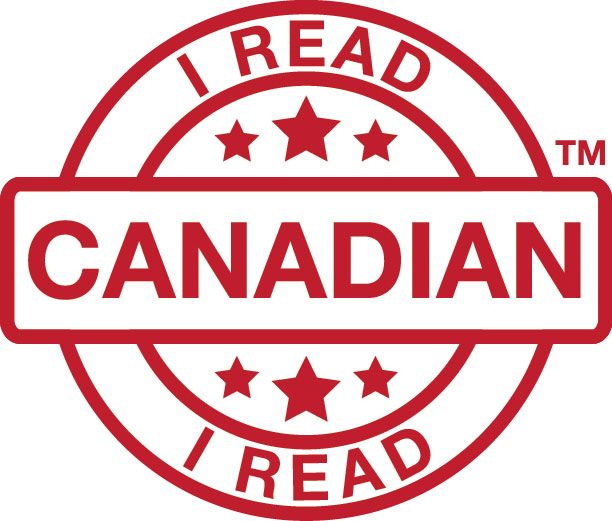 Yesterday marked the second annual I Read Canadian Day, celebrating Canadian books for young people, with the goal of raising awareness and highlighting the richness, diversity and breadth of the country's literature. The event is a collaboration among the Canadian Children's Book Centre; children's author Eric Walters; the Canadian Society of Children's Authors, Illustrators and Performers; and the Ontario Library Association. This year, Communication-Jeunesse and Canadian School Libraries have joined the steering committee.
"We are very lucky because Canada is home to some of the world's best authors and illustrators," said Prime Minister Justin Trudeau. "Across our country, from coast to coast, and in every region, Canadians are sharing the stories that reflect our culture, heritage and our diversity."
Noting that "families, schools, libraries, and bookstores are celebrating the talent and diversity that CanLit has to offer," the Canadian Independent Booksellers Association shared "some of our fave posts, events and displays. Let us know what Canadian books you're reading and what is on your 'to buy from my indie bookstore' list using #IReadCanadian!" Among the indies joining in on the fun:
The Gold Rush Bookstore, Rossland, B.C.: "This year, we need to read Canadian #NowMoreThanEver. On February 17, the second annual @IReadCanadian Day is taking place all across the country. This event is even more important than ever, in a time when we could all use something to bring us together."
Woozles Bookstore, Halifax, N.S.: "Feeling the love for our wonderful Canadian authors as we celebrate #ireadcanadian day. Impromptu author visits, signed bookplates and constant outpourings of support from our beloved community of writers and illustrators make this day and every day a joy."
Blue Heron Books, Uxbridge, Ont.: "Celebrate local businesses and Canadian Literature with the I Read Canadian Story Walk Down Brock! From now until February 21st, storefronts on Brock Street will feature pages from the lovely Canadian picture book My Winter City by James Gladstone and Gary Clement."
Argo Bookshop, Montreal, Que.: "Did you know that February 17 is I Read Canadian Day? Support Canadian authors and illustrators (and local bookstores!) by reading Canadian books with your kids, even if just for 15 minutes. Our #IReadCanadian ambassador this year is local author Su Sokol, who has recorded a video!... Now more than ever, discover the Canadian books that you and your family will love!"
McNally Robinson, with stores in Winnipeg, Man. and Saskatoon, Sask.: "It's #IReadCanadianDay! We could spend all day talking about our favourite books by Canadians, but we'll keep things relatively brief by showcasing just some of our booksellers' top picks."
Another Story Bookshop, Toronto, Ont.: "Today is #IReadCanadianDay, for us here at Another Story that means supporting the authors who are a part of our community. It means uplifting BIPOC, queer, and trans voices. And it means supporting the authors and books that we wish we had access to as kids."
Munro's Books, Victoria, B.C.: "Love this video shout-out from the wonderful Julie Lawson!" And from Sue Macartney: "I'm so happy to be giving a shoutout to the wonderful @MunrosBooks for #ireadcanadianday 2021! They have a wonderful display and loads of great Canadian kidlit titles to choose from."
The Yellowknife Book Cellar, Yellowknife, N.W.T.: "We hope you have had a great #ireadcanadian day and that you've had a chance to read your favorite Canadian children's book for 15 minutes today!"
---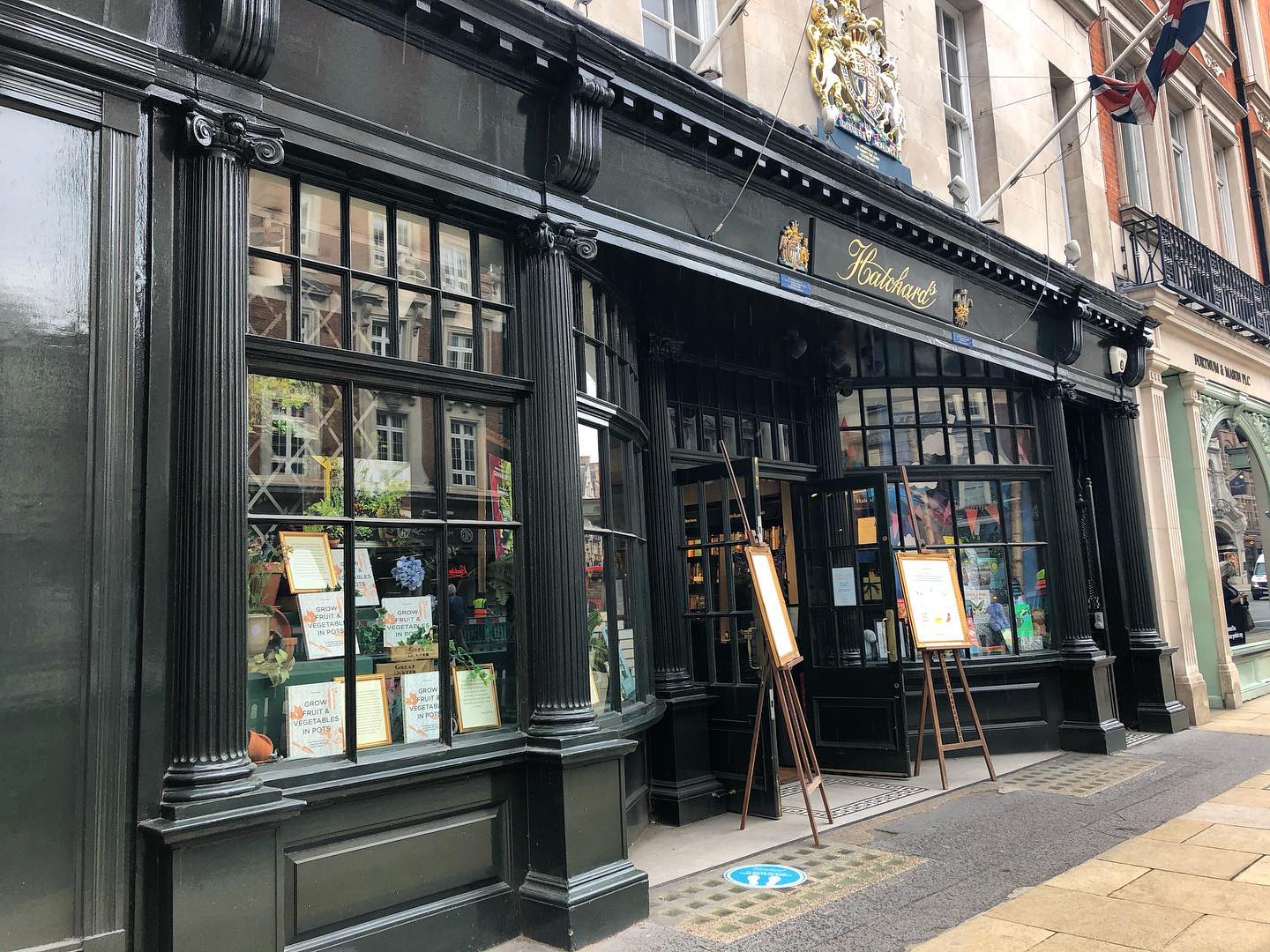 London bookseller Hatchards is launching its first transactional website after more than two centuries of serving customers through postal order and its outlets, the Bookseller reported. Designed and built in a partnership between Waterstones e-commerce, IT and Hatchards teams, the site will allow customers to browse and purchase online books signed by their author, with collector's editions and titles from the Hatchards Library, the bookshop's own series of limited editions, soon to be available.
"After almost 225 years of serving the world by post, we are immensely excited with the launch of our new Hatchards website," said Hatchards manager Francis Cleverdon. "We can now bring all the things that make us unique to an even wider world, with a level of personal service, personal knowledge and personal curation not seen elsewhere. One hundred years ago Hatchards was described as 'a beacon of sanity'--our ambition must be to bring that sanity to the online world. I'd like to give enormous thanks to all the technological wizards who have built the site and all our marvelous booksellers who have helped create it."
Waterstones COO Kate Skipper added: "Hatchards.co.uk is the result of many months of hard work and considered bookselling by our team. We're tremendously proud of the site they have created, which perfectly encapsulates the spirit of Hatchards, if not the scent of the flowers that fill the shop. To my mind, it's a tremendous balm for all of us who are currently missing shopping in Hatchards so greatly and I'm delighted we're able to bring a little bit of Hatchards magic online, to be enjoyed by book lovers around the globe."
---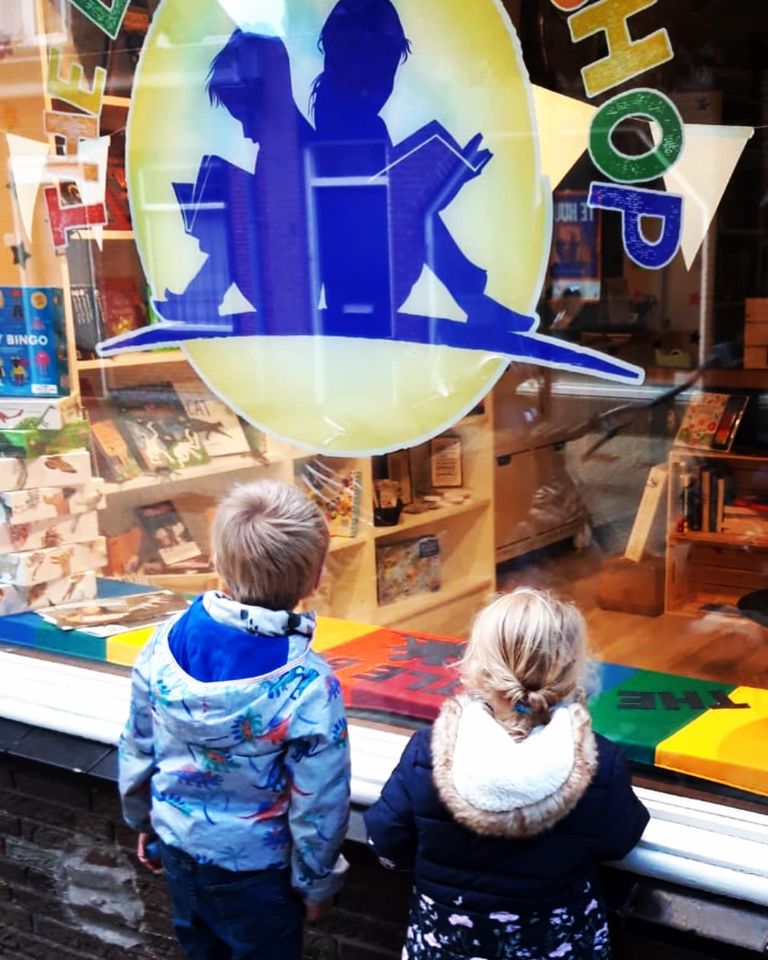 Dutch window shopping: Posted on Facebook by the Little Bookshop, Wassenaar, the Netherlands: "WE MISS YOU!!! How adorable are these two lovely little people peering through the Little Bookshop window? We still have time for a few more Doorstep Story Times this Saturday--see our last post for details!.... Lots of new books winging their way to The Little Bookshop this week... so exciting--love unpacking books! Maybe we should do an unboxing video." --Robert Gray