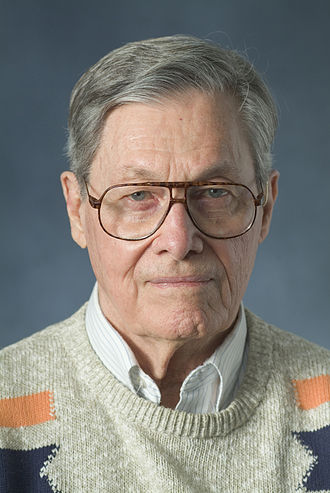 James E. Gunn
James E. Gunn, an award-winning science fiction writer and editor, died December 23. He was 97. The New York Times noted that his death, which "was not widely reported, was announced by the University of Kansas, where he taught his first English class in 1955 and founded the Gunn Center for the Study of Science Fiction in 1982."
Gunn edited 10 anthologies of science fiction and wrote about 30 books, including his last novel, Transformation (2017), and some 100 short stories, one of which he submitted shortly before he died.
Carl Sagan described Gunn's novel The Listeners as "one of the very best fictional portrayals of contact with extraterrestrial intelligence ever written." The Times wrote that it was "credited with encouraging research by the SETI Institute into the search for life beyond Earth."
Gunn was named a grand master of the Science Fiction and Fantasy Writers of America in 2007 and inducted into the Science Fiction and Fantasy Hall of Fame in 2015. He earned a Hugo Award for his critical study Isaac Asimov: The Foundations of Science Fiction (1983) and edited The New Encyclopedia of Science Fiction (1988).
In a 2017 interview with the University of Kansas, he said, "I've told people that I feel I earn my place here on Earth each day when I am able to create something that wasn't there before, and, in turn, some of these things enter stories that influence people."