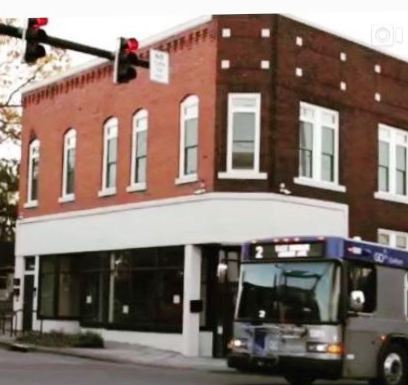 Rohfiwa's future home
Rofhiwa Book Cafe, a Black- and queer-owned independent bookstore and coffee shop, will open in Durham, N.C., later this spring following a successful Kickstarter campaign that raised more than $41,000. Founder Boitumelo Makhubele and curator Naledi Yaziyo launched Rofhiwa's online store on February 1 and are on track to open the physical bookstore between mid-March and early April.
The bookstore will reside in a 1,800-square-foot space located in East Durham, in an area already home to a community of Black-owned small businesses. Yaziyo and Makhubele will sell new books by Black writers from the U.S. and around the world, with a particular emphasis on fiction. All sorts of genres will be represented, including literary fiction, science fiction and fantasy, crime and romance. There will also be biographies and autobiographies about and by Black literary, cultural and political figures, along with a substantial selection of children's literature. While there are no immediate plans for carrying used books, they do hope to start selling them eventually.
"A lot of what we are doing is experimental," Makhubele and Yayizo explained. "We imagine Rofhiwa to be a living thing, always evolving, always reflexive and responsive to the needs of our community."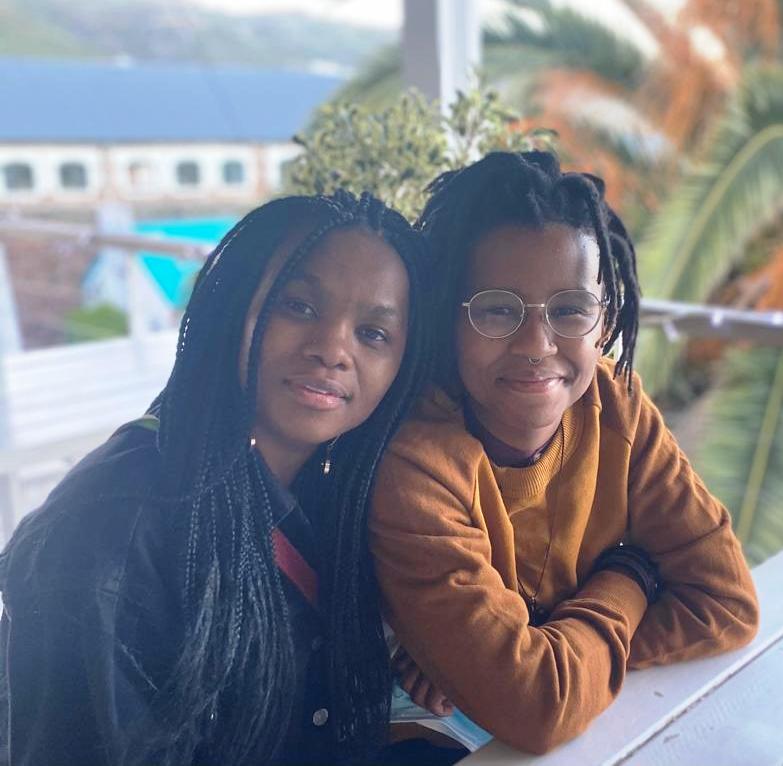 Naledi Yaziyo and Tumi Makhubele
The cafe side of the business, meanwhile, will source its coffee from Black-owned coffee roasters located throughout the U.S. The Rofhiwa team has been sampling coffee from a variety of roasters and are working toward forming partnerships for their regular, decaf and espresso drinks.
When asked about their plans for events, they said the pandemic has been something of a mixed blessing in that regard. With everyone taking their community events online, the Rofhiwa team has been able to connect with other Black booksellers throughout the U.S. to both learn about conducting online events and discuss potential collaborations.
They pointed to Sistah Scifi in Seattle, Wash., as an example of a store they're learning from and with which they'd like to collaborate, and they added that Sankofa Video Books & Cafe in Washington, D.C., is the general inspiration for their bookstore model. "It's early stages for Rofhiwa and so our priority right now is to learn from the community of Black booksellers around us and to collaborate where possible."
The pair also has "dreams for the future" when pandemic restrictions are lifted and intend to host book events that demonstrate their deep love for Black creatives and "honor the difficult and important work they do."
Makhubele and Yaziyo first met in 2019, and it wasn't very long before they were seriously talking about what the bookstore might look like. While neither Yaziyo nor Makhubele have prior experience in bookselling, they both have long histories with books. Makhubele has been a long-time collector of rare and out-of-print books by Black and African writers, while Yaziyo's relationship to books has been informed by her mother's work as a librarian in South African township libraries.
Prior to 2017, Makhubele had slowly been building a collection of books that they thought might eventually become a community library of some sort. After their grandmother passed away, however, they began seriously thinking about turning that small library into something more and opening a Black bookstore of their own. And after meeting Yaziyo, that dream formed into Rofhiwa.
Yaziyo and Makhubele have been overwhelmed by the support their young bookstore has received. The Kickstarter campaign had more than 1,000 backers, and while there were a handful of large donations, the vast majority were smaller amounts and came from community members who gave what they could to help Rofhiwa open. Feedback from those same community members has already been instrumental in shaping the team's plans, and they are "always thinking about how we will honor that in the work we put into Rofhiwa." --Alex Mutter