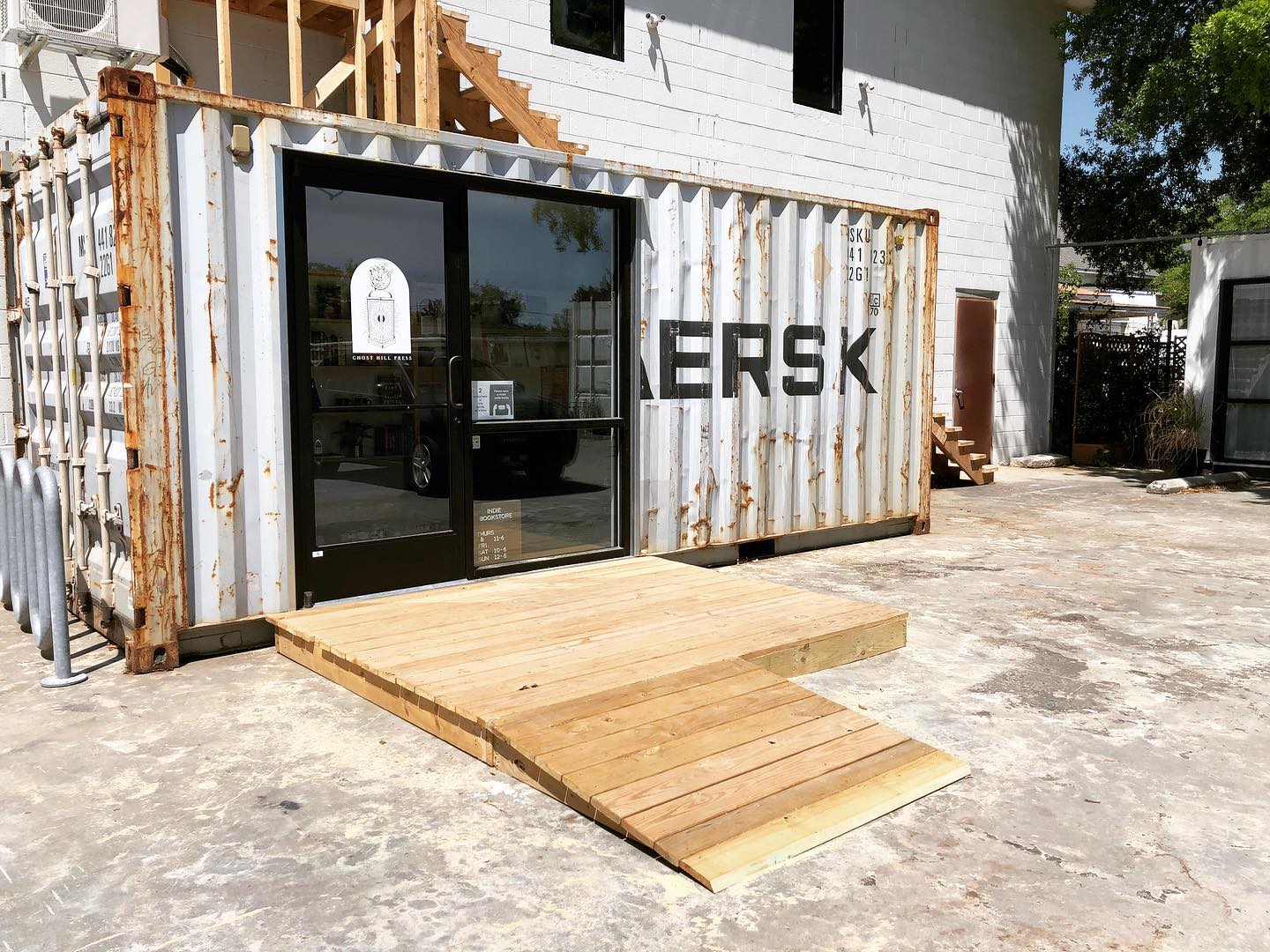 Ghost Hill Press, an indie bookstore located inside a reimagined shipping container, held its soft opening on Independent Bookstore Day. The store is located at 1609 Queen Street, in the Cargo District of Wilmington, N.C. On the bookshop's website, co-owners Pam Sherman and sister Kimberly Sherman said they are "passionate about helping you find your next read. We carefully curate our selection of titles to feature books that we are truly excited about. We hope you'll love them as much as we do!"
Noting that the number of businesses in the "booming Cargo District keeps ticking up," the Star-News reported that the Sherman sisters "launched their business in October with an online presence and through bookselling pop-ups at coffee shops and apartment complexes." The new retail location "offers a selection of curated titles and personalized recommendations through the building of one-on-one relationships with customers--something that shouldn't be difficult in the intimate, 100-square foot space."
"I lived in Scotland for a while, and so did my sister," Pam Sherman said. "We really appreciated the independent bookstore scene over there."