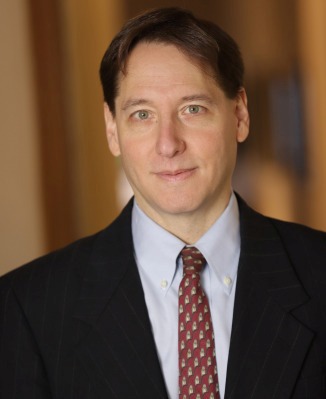 Jonathan Karp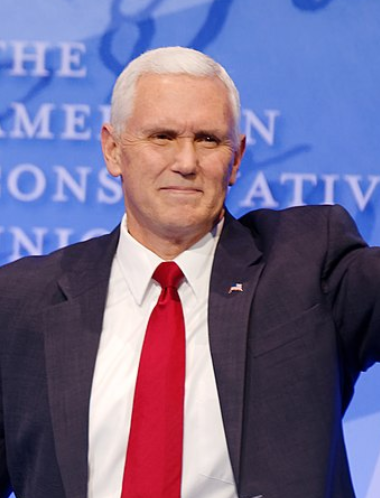 Mike Pence
Last week, in the wake of Simon & Schuster's decision not to distribute a book by Jonathan Mattingly, a Louisville, Ky., police officer involved in the murder of Breonna Taylor, that was to be published by distribution client Post Hill Press, a group of S&S employees posted an online petition demanding that S&S not publish a just-announced book by former Vice President Mike Pence--or any books by Trump administration officials--and that S&S no longer distribute any Post Hill Press titles.
The petition was signed by more than 200 Simon & Schuster employees and 3,500 others, including some S&S authors, and reactions to it highlight tensions in the book business and deeply held, sometimes contradictory principles.
The petition--formally presented on Monday--said in part that S&S "has chosen complicity in perpetuating white supremacy by publishing Mike Pence and continuing to distribute books for Post Hill Press, including predator Matt Gaetz's Firebrand. By choosing to publish Mike Pence, Simon & Schuster is generating wealth for a central figure of a presidency that unequivocally advocated for racism, sexism, homophobia, transphobia, anti-Blackness, xenophobia, misogyny, ableism, islamophobia, antisemitism, and violence."
The petition called S&S's continued distribution of Post Hill Press an indication that it "openly supports and normalizes violence against minors, Black women, and all Black people by individuals and the state."
The petition also said: "Rehabilitating fascists is antithetical to the statements released by Simon & Schuster in support of AAPI/Black lives. It puts all of our BIPOC, women, LGBTQ+, disabled, neurodivergent, immigrant, working class employees, and the greater bookseller/reviewer/reading community in immediate and long term danger and dismisses the generations of violence that have contributed to our direct oppression."
The petition called for S&S to "commit to ongoing reevaluations of all clients, authors, distribution deals, and all other financial commitments that promote white supremacist content and/or harm the aforementioned marginalized communities."
According to the Wall Street Journal, the petition was signed by 216 S&S employees, representing about 14% of the company's work force, and more than 3,500 others, including S&S authors Jesmyn Ward and Scott Westerfeld.
S&S president and CEO Jonathan Karp responded to the complaints in a letter to employees last week. Saying that the company will "proceed in our publishing agreement" with Pence, he wrote in part, "The question of which books we should publish is addressed by our editors and publishers on a daily basis. Our role is to find those authors and works that can shed light on our world--from first-time novelists to journalists, thought leaders, scientists, memoirists, personalities, and, yes, those who walk the halls of power. Regardless of where those authors sit on the ideological spectrum, or if they hold views that run counter to the belief systems held by some of us, we apply a rigorous standard to assure that in acquiring books, we will be bringing into the world works that provide new information or perspectives on events to which we otherwise might not have access.
"As a publisher in this polarized era, we have experienced outrage from both sides of the political divide and from different constituencies and groups. But we come to work each day to publish, not cancel, which is the most extreme decision a publisher can make, and one that runs counter to the very core of our mission to publish a diversity of voices and perspectives....
"The judgment each of us renders about particular books is inherently subjective. Discussing how we perceive various works is one of the joys of our business. When we share an enthusiastic consensus about a title, we are a positive and powerful force in the culture. When we allow our judgment to dwell on the books we dislike, we distract ourselves from our primary purpose as a publisher--to champion the books we believe in and love.
For his part, Post Hill Press publisher Anthony Ziccardi told the Journal, "We're proud of our publishing program. That's what we're focused on."
Several free speech organizations issued statements in support of S&S. PEN America said in part that while it understood why people didn't want to publish anything by Mike Pence, "a top official in an administration that posed grave dangers to our society and democracy, including the cause of free expression... there may be things to learn from his book, including how he justifies the policies and abuses that he enabled. The debate over the book--whether it is credible and truthful, whether his accounts stand up to scrutiny, whether he reckons with the consequences of what he wrought--could inform how historians, political scientists, and the public make sense of the Trump era and what there is to learn from it.
And the National Coalition Against Censorship said in a statement, in part, "Limiting what books are written, published and circulated based on the personal beliefs of a group of people who work in publishing deprives readers of the opportunity to decide for themselves whether they have any value and limits debate over important public issues.
"For over a century, publishers have played a leading role in defending free speech. However, they are increasingly being pressured to act as moral guardians by rejecting authors based on allegations about their personal conduct and their political views. But lasting social change comes from vibrant discussion and even bitter debate. Censoring books does not eliminate bad ideas.
The New York Times took a broad view of the controversy, writing in part, "In another era, book deals with former White House officials were viewed as prestigious and uncontroversial, and major publishers have long maintained that putting out books from across the political spectrum is not only good for business but an essential part of their mission. In today's hyperpartisan environment, however, Simon & Schuster has become a test case for how publishers are trying to draw a line over who is acceptable to publish, and how firmly executives will hold in the face of criticism from their own authors and employees."
Some publishers told the Times anonymously that they wouldn't publish anything by former President Trump or those who questioned the validity of last year's election. Some agents said that they were trying to place controversial books quietly, to avoid a backlash until after a contract is signed.
The Times noted that larger publishers' hesitations about publishing some conservative titles has opened opportunities for smaller conservative publishers and conservative imprints at larger houses.
Adam Bellow, executive editor of Post Hill's Bombardier imprint, told the newspaper: "It's a purge that's becoming more of an exodus. Many conservative authors are telling their agents they don't want to be pitched to publishers who have canceled conservative books. It's one thing to be published by a group of people who are holding their noses, but it's another thing to be published by a group of people who hate you."
The Times pointed out that "some publishing employees said the decision to sign Mr. Pence and other Trump officials was especially jarring as major publishers have taken pains to stress their commitment to diversity over the past year." It quoted HarperCollins assistant editor Stephanie Guerdan, speaking in her role as a shop steward at its union: "It feels like you're talking out of both sides of your mouth. You want to make a safe space for your Black employees and your queer employees and put out your anti-Asian-discrimination statements. You can't say the company supports these causes and then give money to people who have actively hurt those causes."