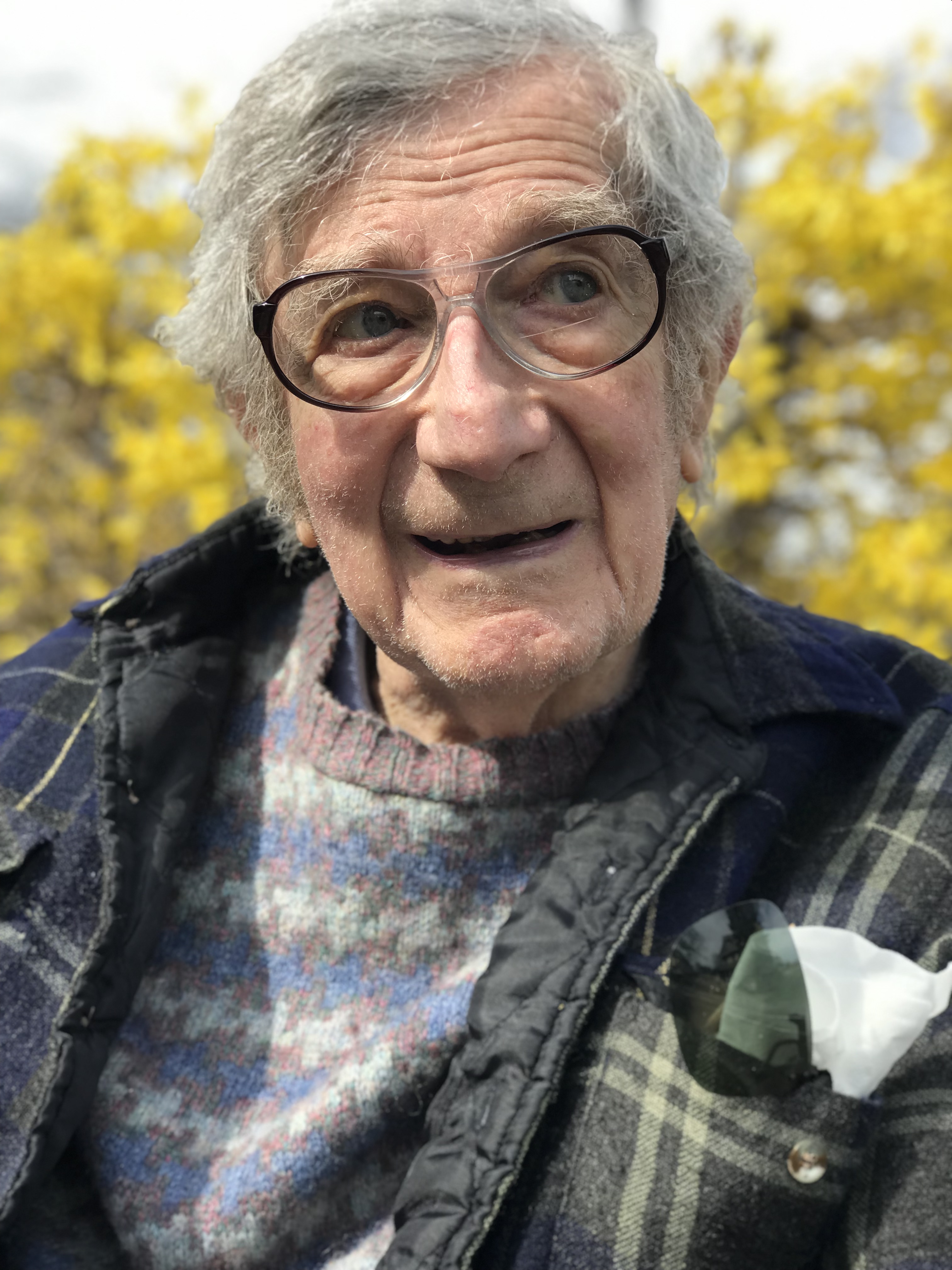 Fred Jordan
(courtesy Grove Press)
Fred Jordan, who played a central role at Grove Press over three decades before becoming publisher of Pantheon Books, died April 19. He was 95. A Holocaust survivor born in Vienna, Jordan became a legendary literary editor in English, his second language, working with an extraordinary list of mid-century avant-garde writers, including Samuel Beckett, Jack Kerouac, William S. Burroughs, Allen Ginsberg, Harold Pinter, Henry Miller, Eugene Ionesco, Jean Genet, Tom Stoppard, Hubert Selby, Jr., Vaclav Havel, Marguerite Duras, Alain Robbe-Grillet, David Mamet, Sam Sheppard, Kathy Acker, Kenzaburō Ōe, Pablo Neruda and Art Spiegelman.
Jordan's publishing career was launched in 1953, when he saw a newspaper ad from a book publisher looking for a staffer. Though he knew nothing about the industry, he decided to apply at Falcon's Wing Press, run by Charles Muses. Over the next three years, Jordan taught himself the book publishing business, and then a book salesman who handled Falcon's Wing titles, Felix Morrow, suggested he give Barney Rosset, Grove's owner and publisher, a call.
Jordan joined Grove in 1956 as a business manager, but his role quickly expanded to include all aspects of company operations, including editorial and managing special projects like some legendary court cases.
Grove challenged and overturned censorship laws (Lady Chatterley's Lover, Tropic of Cancer, Naked Lunch, I Am Curious (Yellow), championed avant-garde voices (Waiting for Godot, The Subterraneans, Last Exit to Brooklyn, The New American Poetry 1945-1960), published controversial books that transformed American politics (The Autobiography of Malcolm X, Wretched of the Earth), and became a communications center of the counterculture, publishing books, distributing films, producing plays and publishing a leading magazine of the '60s cultural left, Evergreen Review.
Jordan left Grove in 1977 to become publisher of the U.S. division of Methuen, and then led an imprint at Grosset & Dunlap. In the early '80s he returned to a much smaller, financially strapped Grove Press and discovered and championed Kathy Acker, whom he edited for more than a decade. Grove was sold in 1985 to Ann Getty. In 1986, when Rosset departed Grove, Jordan continued as editor-in-chief until 1990, when he left to become publisher and editor-in-chief of Pantheon Books, a division of Random House.
The New York Times noted that in 1988 Jordan told DELOS that "no publishing experience replicated his voyage of discovery at Grove and Evergreen Review... comparing it to a science fiction movie in which aliens of greater intelligence than Earthlings anoint agents to prevent their minds from going stale. 'We had been acting as if under some extraordinary direction.... The moment is gone, the phase, but it's good to feel that somehow one has been chosen.' "