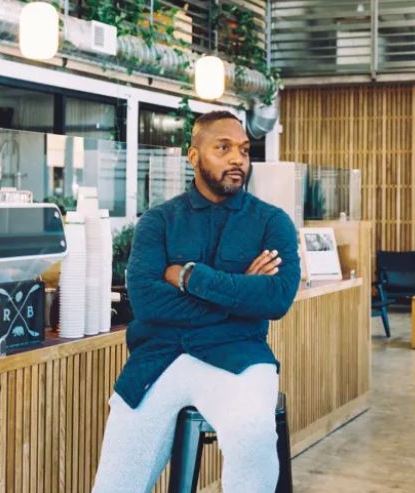 Bryant Terry
Random House's Ten Speed Press has launched 4 Color Books, an imprint with the aim of publishing nonfiction books from BIPOC chefs, writers, artists, activists and more. Bryant Terry, an educator, chef and author who has won the NAACP Image and James Beard awards, has been named editor-in-chief.
Terry will acquire and edit two to three titles per year pertaining to topics like food, art, culture, wellness and self-care. The new imprint's flagship title, Black Food: Stories, Art and Recipes from Across the African Diaspora, debuts in October and features recipes, essays and art from people like artist Sarina Mantle and Emory Douglas, creative director for the Black Panther Party. The imprint's first acquisition is the debut cookbook from Rahanna Bisseret Martinez, a former Top Chef Junior finalist.
"4 Color Books will amplify my ability to connect readers with new ideas, stories and perspectives to create captivating, inspiring, valuable books," Terry said. "I'm excited to realize my vision of a library that reflects the contribution of a diverse and inclusive creative community, and points the way to more mindfulness, health and equity in our individual lives and beyond."
Terry is currently the chef-in-residence at the Museum of the African Diaspora in San Francisco, Calif., and has written the books Afro-Vegan and Vegetable Kingdom. With 4 Color Books, he hopes to foster a community of BIPOC authors, designers, illustrators and photographers and help diversify the publishing industry.
Submissions can be sent to submissions@4colorbooks.com.