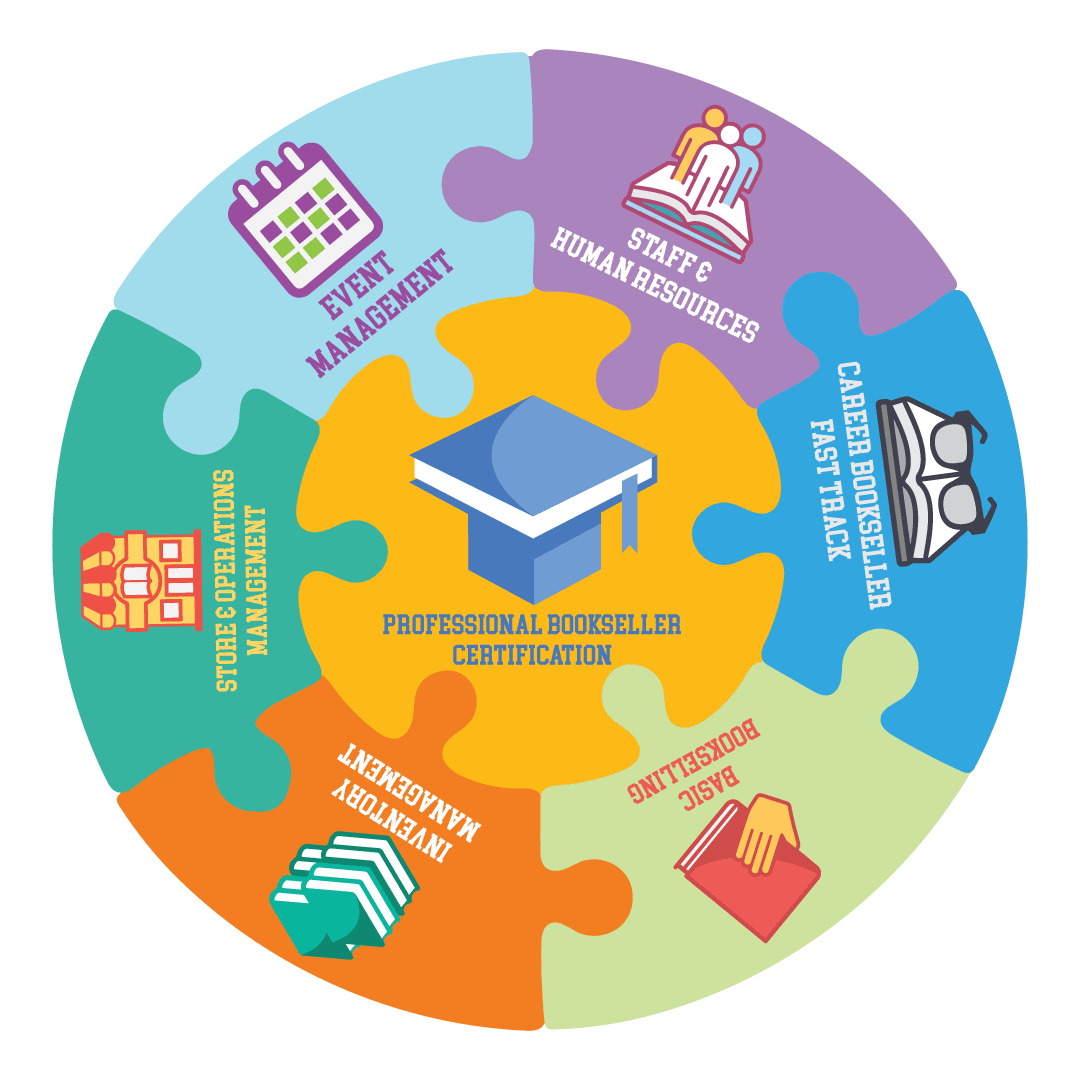 The Inventory Management module of the Professional Bookseller Certification Program of the Professional Bookseller School, Inc., starts on July 7 and is open for registration.
The module is designed to teach owners and/or store buyers how to efficiently select and order the new book inventory that will sell best at their store; how to maintain cash flow via returns, turns and budgets; how to integrate marketing and merchandising into the buying process so that the carefully selected inventory actually sells; and how to analyze and improve the buying process over time. See the syllabus here.
The Inventory Management course will be hosted on the first, second and third Wednesdays of the month, 7-8:30 p.m. Eastern, beginning July 7 and ending on February 2, 2022. (Classes are not held on holidays, and there are course breaks for the holiday sales season.) Please register only if you can devote the time to complete this course. The registration fee is $250. Space in this certification classes is limited to 50 people. Only one person from a store may apply to attend. Binc and the regional bookseller associations have pledged scholarships, so your registration fee may be refunded when you successfully complete the course.
The dean of this module is Jill Hendrix, owner of Fiction Addiction, Greenville, S.C., who worked with a team of instructors, mostly booksellers around the country, to create the training module.
The Professional Bookseller Certification Program launched in January 2021 with the Events Management module, followed by this, the Inventory Management module. Two more modules are in development. The final modules, Staff & Human Resources and Career Fast Track, will be the last modules to launch, likely in the third quarter of 2022. Each module will run from three to eight months, depending on the curriculum and homework. Once a module launches, the intention is to make courses available for registration at least twice a year.
Booksellers who successfully complete a module will receive a certification. A bookseller who completes five modules (on events, inventory, store operations, basic bookselling, and staff & human resources) OR the career fast track module will receive the designation of Professional Bookseller. Booksellers are encouraged to take the modules that suit their career path in bookselling.