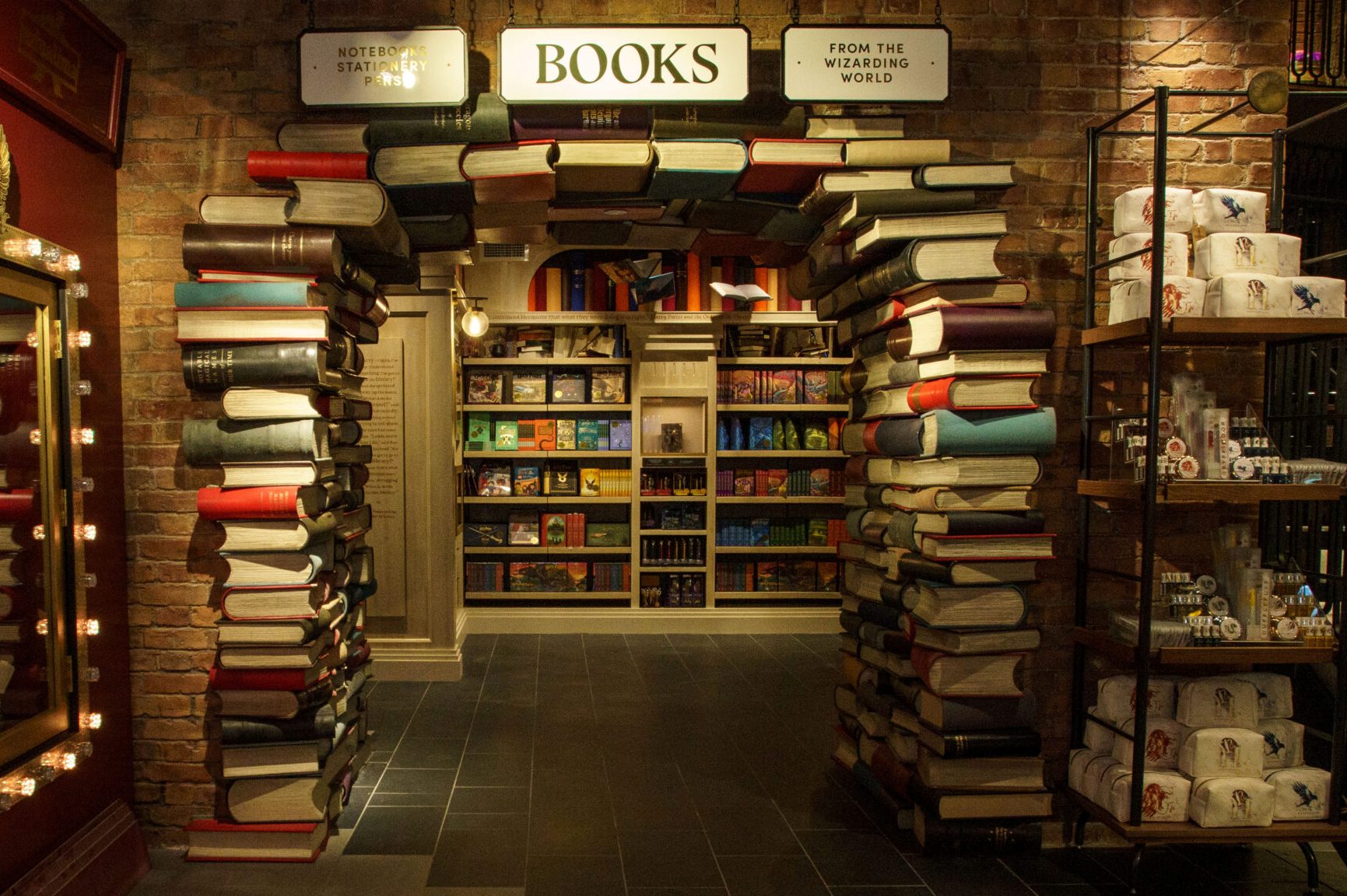 Harry Potter New York, the flagship store offering "the largest collection of Harry Potter and Fantastic Beasts products under one roof," opened yesterday in Manhattan at 935 Broadway, next to the Flatiron Building. The launch had been delayed for a year due to the Covid-19 pandemic.
"Wearing Hogwarts robes and witches' hats, hundreds of Potterheads sipped Butterbeer and posed for photos in Hagrid's giant shoes," AFP reported (via France24), adding that "fans of the boy wizard queued for hours in heavy rain to be among the first inside the three-story shop... Large crowds gathered outside the store throughout the morning, with even a few police officers called to ensure order was maintained, as Potterheads waited for their timed ticket entry."
Inspired by J.K. Rowling's bestselling books and subsequent film adaptations, the store offers 15 different themed areas, exclusive products and interactive elements. Wizarding World noted that Harry Potter New York "even plans to delve into the realms of virtual reality, with special immersive experiences set to be introduced to the store later in the summer."
"Whether the Harry Potter fan who has 'everything' is looking for something new, or someone just wants to come in and browse and soak up the ambiance--there is something for everyone," said Doran Finneran, the sales and experience manager for the store.
Karl Durrant, v-p and general manager of Warner Bros. Worldwide Retail Destinations, added: "Around 80% of the product in this store is very, very limited in distribution--and of that 80%, 20% is completely exclusive for New York."