This year's Australian Booksellers Association Conference, which had been scheduled for June 20-21 at the Wheeler Centre in Melbourne, has been switched digital-only because of Covid-19 concerns.
"Due to the uncertainty in Victoria around in-person events, the Australian Booksellers Association has made the decision to take this year's conference attendance to online only," the ABA noted on the conference's home page. "In recognition of the ongoing difficulties faced by Melbourne booksellers and the bookselling community at large over the past 18 months, the conference live stream will be available free to all ABA member bookshops. This has been made possible due to the ongoing support of our generous conference sponsors."
---
Oxford University Press will close its subsidiary Oxuniprint, a printer "offering both lithographic and digital printing services for the press and commercial customers in the Oxford area," on August 27, the Bookseller reported, adding that the decision was criticized by union Unite.
An OUP spokesperson said: "Oxuniprint has provided a valuable service to OUP and to its wide range of clients for many years. We are grateful to the whole team for their hard work and commitment over the years."
Unite blamed OUP's "increasing use of outsourcing abroad and its failure to take up the government's furlough scheme for contributing to the closure of the Kidlington site." The Bookseller noted this will be the first time in its history that none of the output of OUP will be printed in Oxford.
The Guardian wrote that Oxuniprint's closure "will mark the final chapter for centuries of printing in Oxford, where the first book was printed in 1478, two years after Caxton set up the first printing press in England. There was no formal university press in the city over the next century, but the university's right to print books was recognized in a decree in 1586, and later enhanced in the Great Charter secured by Archbishop Laud from Charles I, entitling it to print 'all manner of books.' "
---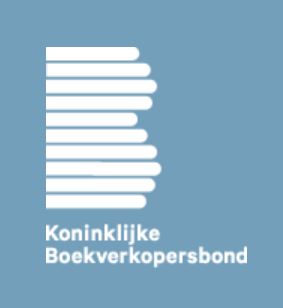 After months of intense lobbying, the Dutch Booksellers Association "is looking forward to the results of Dutch government discussion on the establishment of the support fund for booksellers," the European & International Booksellers Federation's NewsFlash reported. "A large majority of the House of Representatives is in favor to launch a €20 million [about $24.4 million] guarantee fund to support the physical book trade. The House expects the government to know this week whether it will implement the plan."
---
TimeOut showcased the "9 most beautiful bookstores and libraries in Japan," noting that "these architectural marvels from the likes of Kengo Kuma and Tadao Ando are like shrines to literature.... From rural Tokyo to Osaka and even up to Hokkaido, these bookstores and libraries combine Japan's love of architecture and literature." --Robert Gray