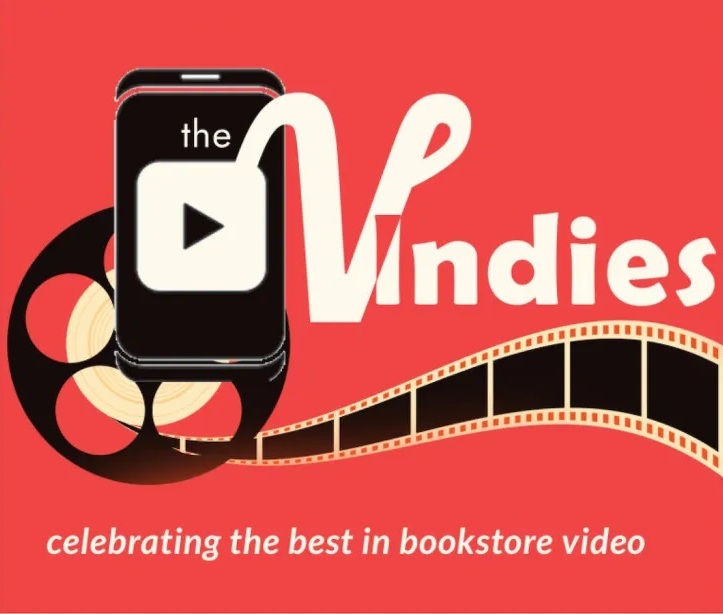 Winners were announced last night for the inaugural VIndie Awards, a celebration of independent bookstore videos presented during the New Voices, New Rooms Fall Conference, hosted jointly by SIBA and NEIBA.
The virtual ceremony was emceed by Michael Triebwasser of Politics & Prose Bookstore, Washington, D.C. A panel of judges drawn from book industry partners in publishing, bookselling and media had reviewed more than 50 bookstore videos from two dozen indie bookstores, narrowing them down to 16 finalists. This year's VIndies winners are:
Animated
Eagle Eye Bookshop, Decatur, Ga.; What Happens in the Bookstore After Hours
Covid-Related
NAIBA: One More Page Books, Arlington, Va.; Sea Shanty
SIBA: Givens Books & Little Dickens, Lynchburg, Va.; The Mask, a Silent Film
Comedy
NAIBA: East City Bookshop, Washington, D.C.; Randomly Generated Recommendations
SIBA: Scuppernong Books, Greensboro, N.C.; Poetry Night
Drama
NAIBA: Charm City Books, Baltimore, Md.; Weaver Award Application Video
SIBA: Midtown Reader, Tallahassee, Fla.; There's No Place Like Home
In addition, publisher/bookstore hybrid the Historic New Orleans Collection received a VIndie Special Mention honor for its long-format video, We Are the Holy Ones, a favorite of all the judges.