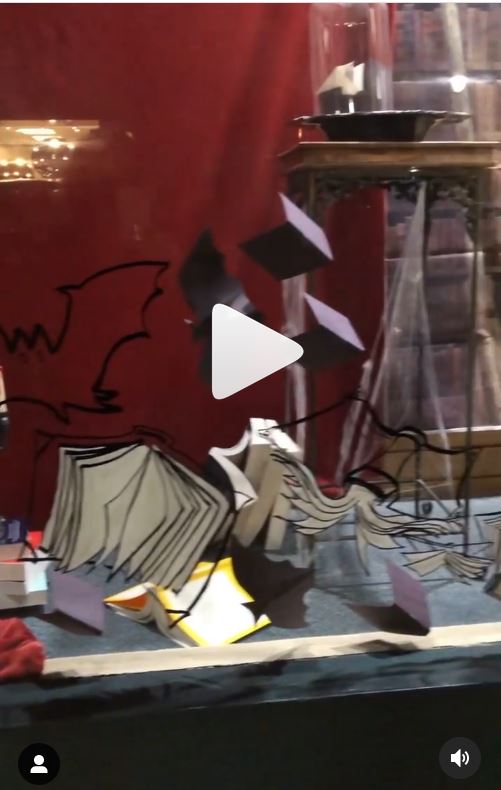 Jennifer Finlan of Anderson's Bookshop, Naperville, Ill., shared a video of the store's new seasonal window display:
"Anderson's Boooooookshop this month is offering you a glimpse into the haunted library of Count Louis Harold Anderson IV. If you look closely you can see his portrait next to the cage of his beloved raven, Poe. Visit us... if you dare!"
The display was created by Nikki Siebert and Mark Benstine.