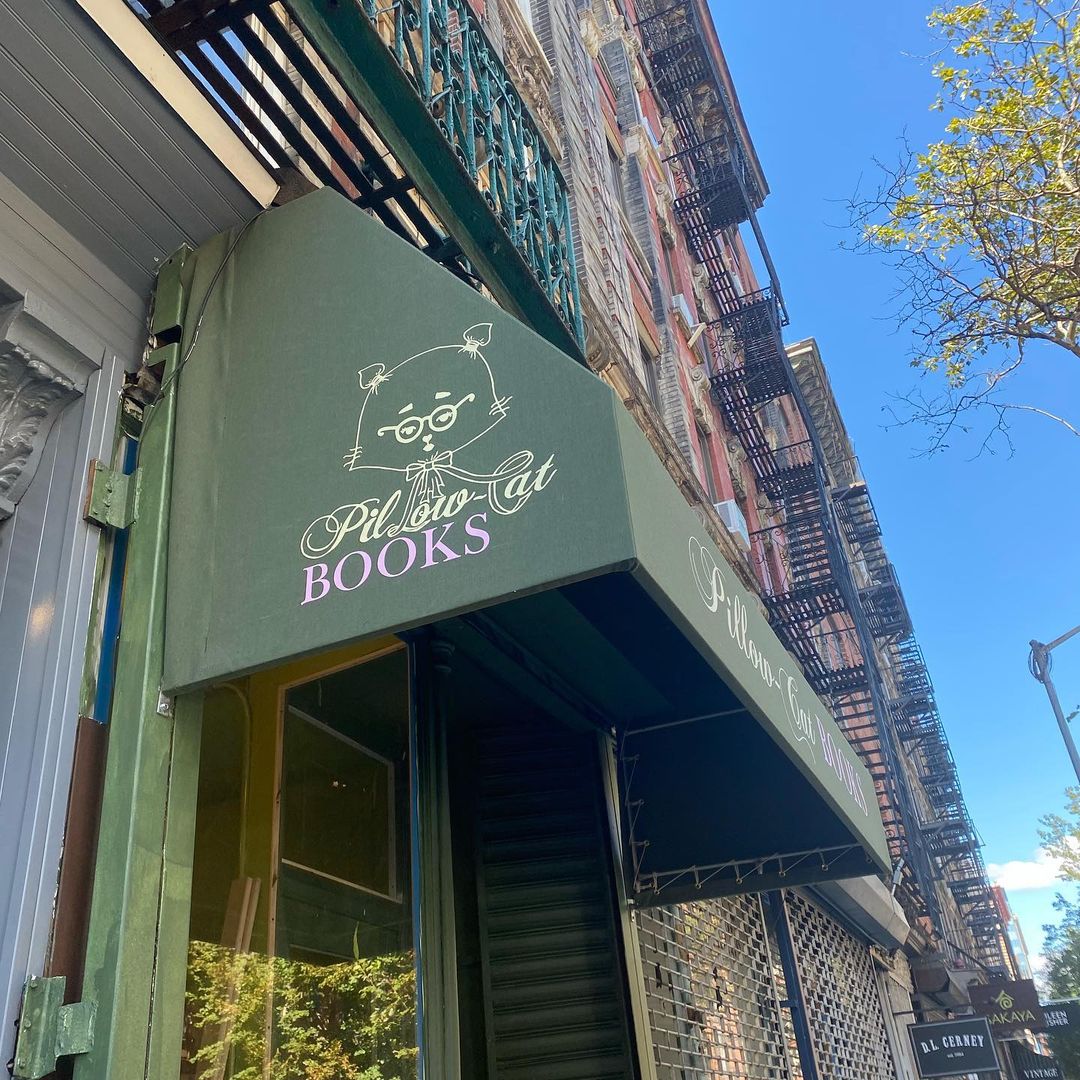 Pillow-Cat Books, "the first animal themed bookshop in New York," opened recently at 328 East 9th St., in the East Village. On the store's website, owner Cleo Le-Tan, who grew up in France, describes the 200-square-foot space as "small, green, and filled with used, new, vintage and antique books of all types and in all languages. We have books about art, photography, design, fashion, and literature--as well as comics and, of course, children's favorites. The only common denominator: an animal or animal character must be present."
"All my favorite characters are animals," she told the New York Times. "I do have all these technical books on poodle grooming and it just makes me want a poodle.... We always had pets in the family, and now I'm waiting for my kids to be old enough to choose one.
Fictional animals are omnipresent in the shop, the Times noted. "Pillow-Cat is a cat in the shape of a pillow or a pillow in the shape of a cat," said Le-Tan of the store's mascot. "I've always been surrounded by books, and I wrote a whole book about bookshops. I thought it would be so nice to have my own." Her books include A Booklover's Guide to New York and Une Famille, roman à clef published in France.
Her sister, Olympia Le-Tan, "the accessories designer known for small clutch bags embroidered to look like books, designed the store's logo and mascot--a cat that wears glasses and a pussy bow. The logo now adorns totes, hats, shirts, key chains and matchbooks. Olympia will also illustrate a series of Pillow-Cat stories that Ms. Le-Tan has written," the Times wrote.
Cleo Le-Tan, who moved to New York City from France 10 years ago, wants to make Pillow-Cat Books "like an old French shop where you can find something that's been on the shelf for 59 years. But I also had to have some neon and modern stuff for New York." The shelves are organized by species, as is the website. The grassy green color on the walls and shelves is a tribute to the walls in the Paris living room of her father, the late illustrator and regular New Yorker cover artist Pierre Le-Tan.
Cleo Le-Tan feels she still has species gaps to fill in her inventory: "There might just be one sea horse book. I didn't know what a manatee was, and then this little girl came in who wanted flamingo books. I feel stressed out now that I might be missing animals."