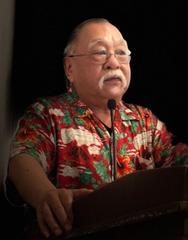 Steve Wong
Steven Wong, who helped found Everybody's Bookstore in San Francisco Manilatown and worked for other Bay Area booksellers, died August 23. He was 73. In 1968, he entered UC Berkeley, where he took part in the movement against the Vietnam War. With other student activists he helped to provide free tutoring for immigrant children, self-empowerment for the elderly and solidarity with garment workers' struggles in San Francisco's Chinatown. On campus Wong was a member of the Asian-American Political Alliance, which was part of the Third World Liberation Front--the organization that led the 1969 student strike at Berkeley, which won the establishment of ethnic studies departments in the UC system. He was one of the first instructors of Asian American studies at Berkeley and a frequent guest speaker in college classes until 2020.
After graduating in 1970, Wong was instrumental in the founding--and often staffing--of Everybody's Bookstore in San Francisco Manilatown, one of the first Asian-American bookstore in the U.S. He also helped to establish two other organizations in Chinatown: the Asian Community Center and Wei Min She (Organization for the People), which had a focus on labor, housing and especially free speech rights.
Wong always loved books, reading and learning. He continued to work as a bookseller for several decades, primarily at Books, Inc. and Stacey's in San Francisco, where many of his customers became his friends.
---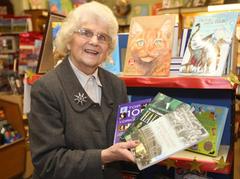 Jennifer Pell
Canadian bookseller Jennifer Pell, who spent more than 50 years working at Fred Wade Bookshop, her family's store in Halifax, N.S., has died. She was 90. The Halifax Courier reported that she took over the business on Rawson Street in the early 1960s and was in her 80s when she retired and the popular shop closed in 2013.
Her father, Fred Wade, ran what was originally a lending library in Rawson Street, and Pell "started work there in the early 1960s and it became a bookshop and stationers after they bought the building next door and expanded," the Courier noted.
"She was devoted and dedicated to the shop and treated all her customers like firm friends," said her daughter Caroline, who also worked in the shop. "She was very, very sociable, very active and extremely good with people. She loved to entertain and loved to go on holiday."