Ongoing supply-chain disruption "is forcing booksellers to stockpile more than usual in the lead up to Christmas with delays of up to two months on some titles," the Bookseller reported, adding that some booksellers in the U.K. and Ireland "are concerned the inconsistent deliveries will see customers seek books from elsewhere online."
Booksellers Association managing director Meryl Halls said: "Reports of booksellers being impacted by supply chain issues are very concerning, particularly in the vital sales period in the months leading up to Christmas. Bookshop Day and Super Thursday have demonstrated in the past weeks the public's enthusiasm for returning to bookshops, and it is key that delays in the supply chain don't restrict booksellers from being able to provide readers with the books they are looking for this festive season."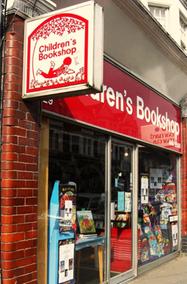 Sanchita Basu de Sarkar, owner of the Children's Bookshop in London, noted that a number of new titles had arrived late. "On investigating, it looks like they went to Amazon rather than the bookshops, which can prove frustrating--but our reps have been invaluable, really looking after us and ringfencing the stock, so almost everything has been sortable."
Observing that the situation had "definitely taken a turn for the worse" since September, Sue Lake, director of White Rose Bookshop & Cafe in Thirsk, said, "It's a difficult conversation to have with your loyal customers when they have ordered with us as opposed to online. As the public return to physical spaces to shop, there has never been a more important time for us to deliver excellent customer service. If we let them down now, they are likely to revert to online ordering."
Tomás Kenny, owner of Kennys Bookshop in Galway, Ireland, observed: "While the supply-chain problems are frustrating, we have mitigated as best we can by making sure our stock rooms are filled to overflowing so we can restock the shop as quickly as possible. And there are still lots of customers coming in to the shop--so we hope to see Christmas being busy."
---
In Latvia, the Saeima announced Monday that it has reduced the value-added tax (VAT) rate from the current 12% to 5%, effective January 1, 2022, on books and press in print and in electronic publication formats as well as subscriptions. LSM reported that the "originally reduced 5% VAT rate was to be introduced only for printed books and periodicals, but later the Minister for Culture Nauris Puntulis (National Alliance) submitted a proposal to extend it to electronic books and media."
"This is in line with both the common policy of the European Union and the interests of our country. In our country, it will also contribute to the development of the digital economy and equal conditions will be ensured for the whole sector," said Ritvars Jansons, parliamentary secretary of the Ministry of Culture.
---
The TV series Bu Huo Zhi Lyu (A Journey to Find the Direction of Life), which is running in China on Zhejiang Satellite TV and multiple streaming sites, was developed to inspire a love for books in the digital era, China Daily reported. The 40-episode drama stars Chen Jianbin and Mei Ting as a publishing house president and a middle-school teacher, respectively.
"In the storyline, the businessman, who faces huge financial stress to keep his bookstore in business, and the teacher, who endures loneliness after being cheated by her boyfriend, find each other and fall in love. In the process, they change the direction of their lives.... The charm of reading is written as a significant element to push the plotline," China Daily noted.
"The drama may make you think for a moment how long it has been since you've stepped into a bookstore or finished reading a book. We hope the drama will arouse the love of reading, which should never fade in any era," said producer Yang Weihua.
---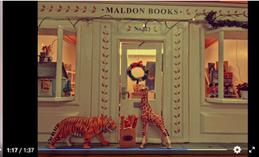 "We've made a little Christmas video! British bookseller Maldon Books, Maldon, posted on Facebook. "A very small-scale production, but we wanted to bring you a little bit of bookshop magic. Our tiger and giraffe have been incredibly busy getting the bookshop ready for the festive season, and we can't wait to tell you about all the exciting things we've got planned this year, starting with the Christmas Fayre next week! Enjoy, and keep your eyes peeled for a few more upcoming surprises too! Music by Kai Engel." --Robert Gray