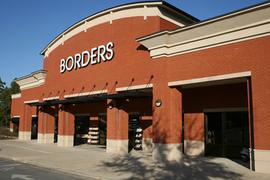 On October 1, writer Addison Del Mastro tweeted the following question: "If you had a Borders bookstore near you, can you tell me what town it is/was and what the status of the building is today?" Three weeks later, he published an article in the Bulwark, headlined: "A Decade After Borders Shut Down, Here's What's in Its Former Locations."
"Vacating roughly 500 locations throughout 2011, the erstwhile king of brick-and-mortar book retailing left behind a massive real-estate footprint, millions in unused gift cards, and a lot of memories," he wrote, adding: "Borders lives on in the form of its vacated real estate, the afterlife of which is still unfolding. Storefronts in the category-killer segment have proven difficult to fill in recent years--many of the category killers who would otherwise lease them are themselves struggling or defunct, and the spaces tend to be too small for discount department stores and too large for most others."
In addition to the nearly 100 responses he had received to his question on Twitter, Del Mastro used Google Maps and its Street View to explore former Borders sites. "Of the sizable sample I looked at, only a few have been demolished," he noted. "About 10% have been subdivided into two or more spaces. A small number have become other bookstores--the Books-A-Million chain, for example, took over several Borders locations."
As would be expected, many of the vacant spaces attracted businesses like medium-sized retailers (Home Goods, Ross, etc.), non-retailers (Planet Fitness, medical and urgent care facilities, etc.), and 20% were taken over by grocery chains (Aldi, Whole Foods, Trader Joe's, Fresh Market). About 12% of the sites are currently vacant.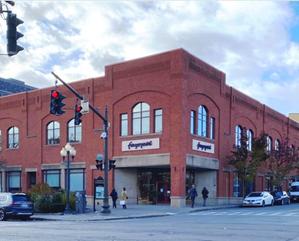 When I moved to Saratoga Springs, N.Y., in 2010, there was a Borders store downtown. It closed in 2011, and within a year the prime Broadway location had been leased by a marketing company called Fingerpaint, which then purchased the building in 2018. All was not lost, however, because in 2013 the Northshire Bookstore opened its second location (the flagship store is in Manchester Center, Vt.) across the street from the former Borders.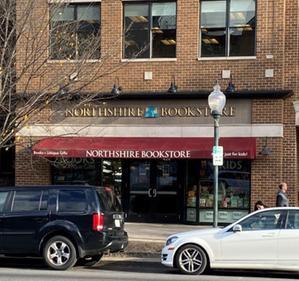 Del Mastro's original tweet ("If you had a Borders bookstore near you, can you tell me what town it is/was and what the status of the building is today?") did not make me think nostalgically about Borders and the past. Instead, it prompted me to consider a legacy of the bookstore chain that continues to thrive and to serve booksellers nationwide.
Last Friday, the Book Industry Charitable Foundation issued its Gratitude Report, noting: "Your generous and quick action brought much needed peace of mind to more than 2,200 bookstore and comic shop owners, employees, and their families. You provided nearly $3 million dollars in emergency financial assistance during the global pandemic. And it is thanks to you that everyone with a qualifying need who called for help received assistance. Together, we did remarkable work under stressful circumstances with the best possible results: helping real people and small businesses."
On Monday, I received an e-mail from the Binc foundation. That's not news. I've been a supporter for years, so Binc e-mails are a regular visitor to my inbox. This one said that any gift would "have double the impact. Penguin Random House will match your contribution dollar for dollar. (Penguin Random House will match all gifts up to $15,000)." That's good news.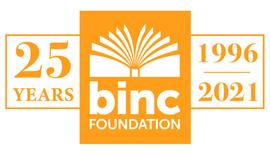 Binc's 25th anniversary was celebrated recently. A special edition of Shelf Awareness was published to mark the occasion and noted that the organization "was founded in 1996 as the Borders Group Foundation, with funding from company executives, staff payroll contributions, publishers and vendors. During that period, Borders employees donated an average of $4.17 per paycheck. From the beginning, the foundation's aim was to help booksellers in need and to provide scholarships. The foundation was built 'by book people for book people,' [executive director] Pamela French says.
"When Borders went out of business in 2011, the foundation could have closed, too. But the board of directors decided instead to continue--and expand its purview to help other bricks-and-mortar booksellers as well as, eventually, comic shop staff. Reborn a decade ago as the Book Industry Charitable Foundation, Binc has continued to grow, fundraise and help those in need, spreading the word with help from the American Booksellers Association, regional booksellers associations and companies and organizations in the comic world. Amazingly, over its existence, Binc has provided more than $10 million in financial assistance and scholarships to more than 9,000 families."
Now that is a living legacy. And Borders? In Del Mastro's Twitter thread, one reply stood out because of its "how soon they forget" retail poignancy: "Uptown Chicago. It's a rock climbing gym. No one I've talked to seems to remember what it was, but if you look at the grey painted walls with just the right lighting, you can still read the famous quote over the elevator by Groucho Marx about dogs and books.... Oh, at least I think it was a Borders? Maybe it was a barns and noble." When I recall Borders then, I think of Binc now.