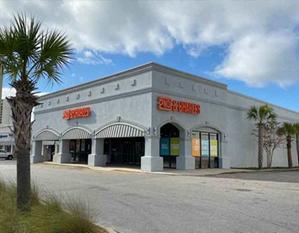 Books-A-Million has opened a 2nd & Charles store in Miramar Beach, Fla., at 130 Scenic Gulf Drive. Mia Otillio, the store's general manager, told the Northwest Florida Daily News that BAM now operates 47 2nd & Charles locations and plans to open 20 more next year.
Founded in 2010, 2nd & Charles stores buy and sell books, comics, DVDs, CDs, vinyl records, video games, gaming systems, etc. The stores also usually have cafes and often host book signings and special events.
The Miramar Beach store "is no typical 2nd & Charles," Otillio said. At 8,000 square feet, it's smaller than the average size. "Otillio has enjoyed arranging and promoting the merchandise because of it," the Daily News wrote.
"We've had tons of people coming in and saying, 'Wow, this store is so big,' " she added. "Even though it feels small to me, I'm glad that it feels large to everyone else."