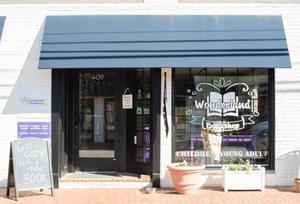 Wonderland Bookshop, a children's bookstore in Greensboro, S.C., that opened in 2018, is "plugging along" during the pandemic, store owners and sisters Amy Lamb and Beth Berger told the Triad City Beat.
A significant portion of the store's sales have been online, with Lamb noting that "we're certainly not back to where we were." She and Berger hosted some outdoor storytime sessions over the summer but now in-person events remain on hiatus and will be for some time. Berger said many parents are being very cautious, especially with younger kids who can't be vaccinated yet, but they continue to be very supportive.
Asked about the store's selection of books pertaining to topics like race and gender identity and whether they've received any complaints from customers, Berger said that any pushback hasn't been overt. Lamb added that they've "never made any secret about it," so while some people may avoid the store, the vast majority of people are "so appreciative of the books that we have had." Parents are looking for those types of books and are "not shy to ask." They also happen to be "the best picture books coming out these days."