"We're still buzzing from the incredible turnout yesterday for Canadian #IndieBookstoreDay. We love this community," the Canadian Independent Booksellers Association posted on Facebook yesterday. Canadian Independent Bookstore Day relaunched last year after the CIBA took over the event from the Retail Council of Canada.
"It's an important recognition of the place that bookstores hold in communities," Jessica Walker, managing partner of Munro's Books, Victoria, B.C., told CBC, adding that CIBD is also a chance to celebrate Canadian readers and books. "Yes, we are retailers of books, but we are also places for cultural connection. Indie bookstores traditionally host the majority of author events, sell books at literary festivals, support school sales and book fairs."
Many Canadian indie booksellers shared their CIBD excitement on social media, including: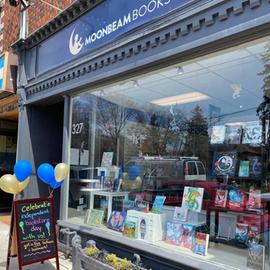 Moonbeam Books, Toronto, Ont.: "It's Canadian Independent Bookstore Day! We've been having a great time chatting with fellow book lovers all day and handing out a gajillion balloons to our little readers. It's not too late to drop by and celebrate but if you miss today, fear not--our neighbourhood scavenger hunt is running all weekend."
Beggar's Banquet Books, Gananoque, Ont.: "Free balloons for everyone!! We're celebrating on this sunny Saturday! Canadian Independent Bookstore Day brings together readers and booksellers coast to coast to celebrate reading and writers and all things bookish. Join us for giveaways, prizes and sales--door prizes and special offers in the pictures below."
Bookmark, Halifax, N.S.: "Balloons and giveaways! Something's happening at your local indie! It's Canadian Independent Bookstore Day! Join us in the celebration."
Brome Lake Books, Knowlton, Que.: "You too can write Haiku! Happy Independent Bookstore Day!"
The Yellowknife Book Cellar, Yellowknife, N.T.: "Happy Independent Bookstore Day! Thank you for supporting us and to celebrate you we have French titles, Great Pretenders and Out of Print all 10% off as well as prizes and Barren Grounds coffee (after 11ish)."
Saga, Montreal, Que.: "It's Canadian Independent Bookstore Day 2022!!! And it's been intense fun non stop since we opened at noon! To mark the day, we are launching a new special project, called #SAGAFAM, whose name have been voted by member of our beautiful bilingual Discord book club! Each month, we'll offer a free professional photoshoot by Danila Razykov Photography to a member of our SAGA family, and showcase them on our platforms."
Type Books, Toronto: "Happy Canadian Independent Bookstore Day! It's a really amazing day to be out showing some love to the wonderful independent bookstores in your life. Here at Type Books we're always overwhelmed with gratitude for the support we get from our community. So thank you all so much. And come by the store today for amazing prizes, raffles, and giveaways all day long!"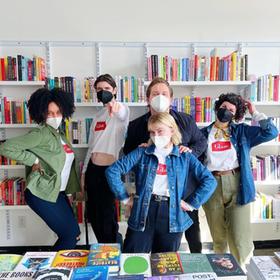 Glass Bookshop, Edmonton, Alb.: "Happy Canadian Independent Bookstore Day from your favorite bookseller crushes! We love you so much and can't wait to spend the day celebrating with you! Our little indie wouldn't be here without the devoted love and care that you have all shown us over the years, and we want to thank you for it!"
River Bookshop, Amherstburg, Ont.: "It's here! It's finally here! Canadian Independent Bookstore Day! Come in today to browse our front windows full of local authors--for grownups and the littles!"
Whodunit Bookshop, Winnipeg, Man.: "Happy Canadian Independent Bookstore Day! We're happy to be here in your neighborhood, and so thankful for your continued support. Shop in-store today to win tons of free swag, plus be entered into the excellent contest @cibabooks is hosting."
A Different Booklist, Toronto: "...to the many first-time & long-standing supporters who included @ADFRNTBooklist on your bookstore round today! The conversations have been thrilling. Also to authors like @Author_YTM who took time to visit & graciously sign copies of their books. Happy #IndieBookstoreDay!"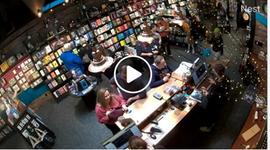 Analog Books, Lethbridge, Alb.: "Thank you Lethbridge for a phenomenal Independent Bookstore Day celebration. Today reaffirms our belief that so many of us long for an analog refuge in our digital world. A special shout out to our wonderful staff who brought all the plans together and to the Lethbridge book loving community who visited all three downtown indie bookstores."