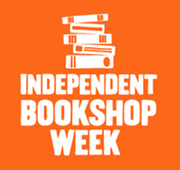 The Booksellers Association of the U.K. & Ireland has released the line-up for this year's Independent Bookshop Week, the annual celebration of indie booksellers that will be held June 18-25, with Hachette as headline sponsor.
Nearly 700 bookshops have been confirmed to take part in festivities that include literary festivals; special podcast recordings taking place inside the bookshops; poetry showcases; nationwide bookshop crawls; exclusive early releases for indies; window displays; local school events; and much more. Among the highlights:
Marcus Leaver, Welbeck co-founder and author of A Little Book About Books, will visit 60 independent bookshops throughout IBW; the book will be available exclusively from indies until September.
The Summer Bookshop Crawl will be setting up nationwide bookshop crawls, taking place June 17-19 and covering 10 different locations.
Authors and bookshop lovers Liz Fenwick and Brigid Coady will host their annual bookshop crawl with the Romantic Novelists Association.
Afrori Books and the Feminist Bookshop (Brighton) are launching the first Brighton Book Festival.
Drake The Bookshop (Stockton-on-Tees) is bringing back its Great North Author Tour on June 24-25.
"We can't wait to celebrate Independent Bookshop Week with indie booksellers and book-lovers across the country this June," said Emma Bradshaw, BA head of campaigns. "From author events to school initiatives, and from podcast recordings to their own literary festivals, independent booksellers are proving ever full of creativity and dedication, not only as they curate a special week-long line-up of activities, but also in their everyday work, as pillars of their high streets and local communities. We invite everyone to join us as we celebrate the brilliance of independent booksellers, during and beyond Independent Bookshop Week."
---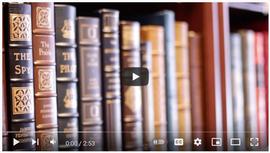 The Canadian Independent Booksellers Association suggested extending the celebration of Canadian #IndieBookstoreDay and learning more about bookselling by watching Johnny-O and the Book Biz, a documentary by Arthur MacKinnon "featuring Canadian independent award-winning bookseller John Oleksiuk. Through taking us back in time a few decades, John describes a time and a place where you walked into a bookstore for an experience, not just a transaction. He recounts his journey through the book biz and all the authors, actors, and musicians he crossed paths with."
The film is premiering digitally throughout the month of May. Tickets can be purchased via a GoFundMe donation here.
---
In the first quarter of 2022, total book sales in Sweden decreased 2.8% compared to the same period in 2021. The European & International Booksellers Federation Newsflash reported that despite the decline, results in the first quarter were ahead of the same period two years ago, "with total sales amounting to SEK 1.24 billion (about $127.8 million). The Q1 2022 figures show great promise for brick and mortar shops, with their sales increasing by +12.8%."
"With the pandemic restrictions lifted, our members are seeing customers return to their bookshops. It clearly shows that people appreciate shopping in bookshops, as well as the personalised service that is offered," said Maria Hamrefors, president of the Swedish Booksellers Association. --Robert Gray