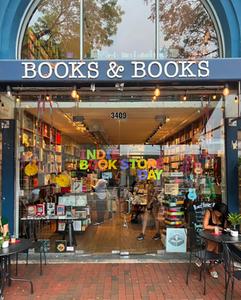 Congratulations to Books & Books, which operates several bookstores in South Florida and is celebrating its 40th anniversary this year. The Miami Herald featured extensive coverage of owner Mitchell Kaplan's career and vision as a bookseller, noting that Books & Books "is more than a beloved institution that has served the Miami community for decades. It's a wellspring from which good things blossom: Seven stores. A publishing imprint and a podcast. A production company that adapts books for film and TV." Kaplan also co-founded the Miami Book Fair in 1984 with former Miami Dade College president Eduardo Padron. And as president of the American Booksellers Association, he had the idea that led to the creation of the Winter Institute.
"I had no idea what road I was taking," Kaplan said. "I have to say I feel often like the luckiest guy in the world because I chose a path that has suited me so wonderfully."
In 1982, he had returned to Miami after getting his English degree at the University of Colorado and leaving Antioch School of Law in Washington, D.C. He thought it was a good time to open a bookstore. Kaplan was teaching at Southridge High and working part-time at local chain bookstore B. Dalton--"so I could learn what bookselling was like"--when he opened Books & Books at its first location on the corner of Aragon Avenue and Salcedo Street in Coral Gables in a 500-square-foot space.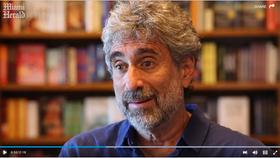 "Miami was thought of as a place where not much serious stuff happened," he recalled. "I knew different because I sold books, and I saw people were buying books as sophisticated as you'd find in New York or L.A. I've always had a very hopeful sense of Miami and always flew against that sense of Miami as being superficial and not serious. So the readings we did at the store and at the Miami Book Fair, we made sure we never underestimated Miami as a cultural place." As a Miami native, Kaplan wanted to find ways to amplify the voices that weren't always heard in the literary world.
Books & Books moved into its current Coral Gables location in 2000, with additional space, an open courtyard and a café, with more room for hosting touring authors. After launching a store on Lincoln Road in Miami Beach in 1989, Kaplan went on to open stores in Bal Harbour, Coconut Grove, Pinecrest and downtown Miami. There's also a franchise at Miami International Airport and a branded store with the the Studios at Key West.
The Covid pandemic presented another challenge. The Herald noted that the stores had to close, and in June 2020 Kaplan "made the tough decision to close the Miami Beach store because of rising rents. All the other stores reopened except for the Adrienne Arsht Center location in downtown Miami, which Kaplan plans to reopen this summer."
Mazur Kaplan, the TV and film production company he co-founded in 2012 with film industry veteran Paula Mazur, has released four feature films so far, with many upcoming adaptations in the works, the Herald reported. The company's first project was an adaptation of The Guernsey Literary and Potato Peel Pie Society by Annie Barrows and Mary Ann Shaffer.
Asked what books mean to him, Kaplan observed: "For me, books represent life. Books represent everything that I've been about since I was about 18.... I don't know what my life would be like without books."