Employees at Book Soup in West Hollywood, Calif., and Page 1 Books in Albuquerque, N.Mex., have joined the growing ranks of independent booksellers unionizing since the start of the Covid-19 pandemic.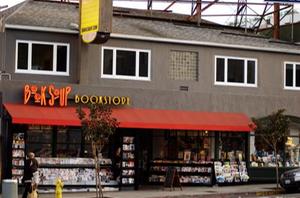 Per the Los Angeles Times, Book Soup employees announced on May 5 their intent to unionize, and last month, Vroman's in Pasadena, Calif., which owns Book Soup, voluntarily recognized the union. The two sides are currently in bargaining.
Bookstore workers chose to organize primarily over wages and staffing issues, as well as communication, "disability access, fairer distribution of labor, greater transparency from leadership" and more say in workplace decisions.
Audrey Kaufman, senior supervisor at Book Soup and organizing committee member, told the Times that the union was the employees' way of addressing longstanding issues and "setting certain boundaries, which is healthy to do in any relationship." Kaufman added that Book Soup employees were inspired by the other indie booksellers around the country who have unionized in recent months.
Prior to the pandemic, Book Soup "had a roster of about 25 on-call staff, part-time and full-time, to help run the store, with at least six people scheduled to work each day." Many employees were furloughed or laid off when the bookstore had to close in early 2020, and though operations have returned to normal, staffing has not returned to pre-pandemic levels. Book Soup staff members also attribute those hiring difficulties to low pay.
Julia Cowlishaw, CEO of Vroman's and Book Soup, told the Times that the store has been short on personnel due to the pandemic and has been "working to hire consistently since reopening and the payroll hours budgeted for Book Soup are equivalent to 2019." Cowlishaw also noted that even when the store increased pay to help with holiday staffing, they still had trouble bringing in enough people.
"We care about our colleagues at Book Soup and we are optimistic about finding common ground and a path toward a healthy working environment for the long-term viability of Book Soup and the people who make Book Soup the legendary bookstore that it has become," Cowlishaw continued.
---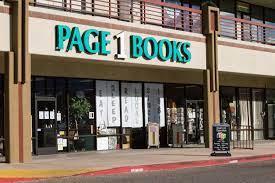 According to Source NM, all 10 non-management employees at Page 1 Books in Albuquerque, N.Mex., have signed union authorization cards. The bookstore, which is owned by Steven Stout, has not voluntarily recognized the union.
Tori Cardenas, an employee working in Page 1's receiving area, told Source NM that he and his colleagues decided to organize over staffing issues, low wages and working conditions involving air conditioning, window shades and drinking water.
Bookseller Heather Freeman said employees suffer from understaffing and stagnant wages. They often have to fill multiple roles in the store, and the store's starting wage of $12 per hour, she argued, is not enough to keep up with inflation and the rising cost of living in New Mexico.
Cardenas noted that while the bookstore does have air conditioning, it isn't adequate for extremely hot summer days, and a water fountain was removed from the bookstore roughly a month ago. There is also high staff turnover at the store, he added.
Employees began talking about a union roughly two months ago. They reached out to the Industrial Workers of the World to help; Freeman said they chose IWW because of the independence individual unions have.
"Pretty much everybody has been on board right away, or after a couple of quick conversations," Freeman said.