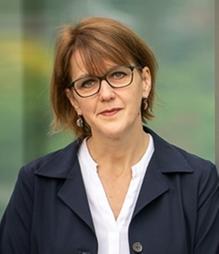 Meryl Halls
The Booksellers Association and the Independent Publishers Guild have warned that the British government's decision to cap gas and electricity prices for six months "will not go far enough to help bookshops and publishers weather the cost-of-living crisis," the Bookseller reported. Business secretary Jacob Rees-Mogg recently announced that wholesale gas and electricity prices would be fixed for businesses for six months, with a review set for next March.
"Bookshops on our high streets are crucial elements in the high street recovery from Covid, and all retailers are already disproportionately impacted by cost increases, having been badly damaged by the pandemic," said Meryl Halls, managing director of the BA. "Indie booksellers especially operate on extremely slim margins, and even subsidized energy cost increases could knock newer and less-established bookshops out of viability."
She added that even some of the organization's larger members, and "those who have costs under control, and running efficient businesses," would find the increases hard to absorb: "Bookshops can't typically pass on price increases to consumers, so they are uniquely disadvantaged--and are uniquely valuable to our recovering population as we all face an autumn and winter of uncertainty, increased costs and shaky consumer confidence."
Halls reiterated the BA's calls for the government to reform business rates "as a matter of priority," to encourage investment in renewable energy and to extend the government cap and subsidy on energy costs for longer than the proposed six months.
IPG CEO Bridget Shine commented: "Businesses face some very high bills over the autumn and winter, and the effects of other mounting costs and high inflation are going to be significant. Independent publishers have a bright future in the long term, but support beyond this relief scheme will be needed to help sustain some of the more vulnerable small and medium-sized enterprises through this challenging period."
---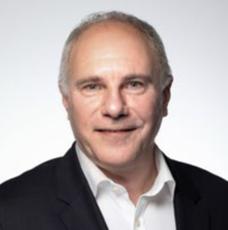 Tony Nash
Australian online bookseller Booktopia's board has resigned. The Age reported that "ousted Booktopia boss Tony Nash has effectively taken back the reins of the company he co-founded after its independent directors resigned amid a stoush with the eccentric entrepreneur. Nash had been pushed out of the online bookseller's executive ranks in July after an investigation by the Age and the Sydney Morning Herald revealed how the once-market darling had become an investment pariah following an ill-timed share sale by Nash ahead of a profit warning. Nash remained a company director, but the board had asked him not to return to the company's offices."
In August, Nash demanded a shareholder meeting, planning to use his family and friends' 30%-plus stake to purge the board and appoint new directors based on his recommendations. In a statement, Booktopia said the resignations of its remaining four independent directors followed discussions with Nash about the future composition of the board following his notice of meeting in mid-August. "The two priorities for these discussions have been having a quality independent board and ensuring a good transition and stability for the company," the Age wrote.
The board walkout comes in the wake of a drawn-out search for a new CEO for the company. Booktopia said three of the four resigning directors, including long-standing chairman Chris Beare, would remain on the board until replacements are elected or appointed.
In a statement issued via Booktopia's external media manager, Nash said he would not resume an executive role with the company, but would stay a non-executive director, adding: "The company will now undertake a search for new non-executive directors, one of which will be appointed chairman. The recruitment of a new CEO is progressing well, and the resolution of recent board issues is expected to assist in this process."
---
A guide to the best English bookstores in Berlin was featured by Exberliner, which noted: "Berlin is home to some world-class English-language bookstores. We round up the oldest, the newest and the best of the bunch. From long-established literary dens to fresh-faced feminist nooks, there's plenty of bookworm fodder to be found across the city." --Robert Gray