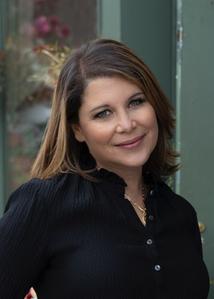 photo: Randi Childs
Lynda Cohen Loigman grew up in Longmeadow, Mass. She received degrees from Harvard College and Columbia Law School. Her debut novel, The Two-Family House, was a USA Today bestseller and a nominee for the Goodreads 2016 Choice Awards in Historical Fiction. Her second novel, The Wartime Sisters, was selected as a Woman's World Book Club pick and a Best Book of 2019 by Real Simple magazine. Her third novel is The Matchmaker's Gift (St. Martin's Press, September 20, 2022), a story about two women from different eras who defy societal expectations.
Handsell readers your book in 25 words or less:
A turn-of-the-century matchmaker and her divorce attorney granddaughter share the same gift for matching soul mates. Lower East Side history, whimsy, magic, pickles.
On your nightstand now:
Yinka, Where Is Your Huzband? by Lizzie Damilola Blackburn. I adore the message of self-love this novel promotes. The quirky relatives feel so familiar, and Yinka--with all of her insecurities--is a complete delight.
An ARC of Lunar Love by Lauren Kung Jessen, about a young woman taking over her grandmother's matchmaking business, which pairs people according to Chinese zodiac symbols. It was such a joy to read another matchmaking book that focuses on a grandmother-granddaughter relationship.
An ARC of Daughters of Nantucket by Julie Gerstenblatt. This novel reminds me of Gone with the Wind. It's an epic saga about the days leading up to Nantucket's historical fire of 1846.
Favorite book when you were a child:
Half Magic by Edward Eager. I must have read it 50 times. The magic in the story felt attainable, maybe because it was so flawed. The family dynamics among the four siblings and their mother was not only hilarious but incredibly poignant. I read it again recently and, not surprisingly, I related to the world-weary mother character in a whole new way.
Your top five authors:
Edith Wharton, Alice Hoffman, John Irving, Ann Patchett, V.E. Schwab.
Book you've faked reading:
Moby-Dick. I started reading it so many times, but I could never get through the extremely long passages about whales. Also, there are no women in Moby-Dick, and I think that makes me care about the story less.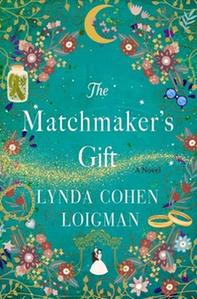 Book you're an evangelist for:
The Invisible Life of Addie LaRue by V.E. Schwab. I've told everyone I know to read it. Also, Julia Whelan narrates the audiobook, and she is fantastic.
Book you've bought for the cover:
When Women Were Dragons by Kelly Barnhill. It's on my nightstand, and I can't wait to dig into it.
Book you hid from your parents:
Flowers in the Attic by V.C. Andrews and Forever by Judy Blume. A friend's older sister had Forever, and we would sneak into her room to read it. I had my own copy of Flowers in the Attic, but I can't remember how I got it.
Book that changed your life:
The Chosen by Chaim Potok. I read it for the first time when I was 12 or 13, and I remember being surprised to find a book about Jewish teenagers. This was 40 years ago, and there were very few books with Jewish representation at that time. Although I was raised Jewish, my family was not religious and I knew nothing at all about the Hasidic tradition. It never occurred to me back then that there could be such tensions within the broader Jewish community.
Favorite line from a book:
"Happy families are all alike; every unhappy family is unhappy in its own way." I thought about this line from Anna Karenina by Leo Tolstoy all the time when I was working on my first novel. It's a line many of us have heard before, but it never loses its truth.
Five books you'll never part with:
A Tree Grows in Brooklyn by Betty Smith
The Hobbit by J.R.R. Tolkien
The Golem and the Jinni by Helene Wecker
The House of Mirth by Edith Wharton
Plus an old, damaged paperback that has both Shakespeare's Romeo and Juliet and the script for West Side Story in it. I got it when I was maybe 10 years old after seeing a local summer theater production of West Side Story.
Book you most want to read again for the first time:
The Once and Future King by T.H. White. In middle school, I was obsessed with the legend of King Arthur and then, in high school, my English class read The Once and Future King. I think all the prior reading I had done about the legends made T.H. White's book feel more meaningful. I loved thinking about Arthur as a young boy who carries so much responsibility on his shoulders.