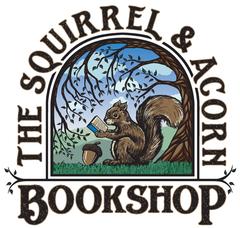 The Squirrel and Acorn Bookshop officially opened earlier this month in downtown State College, Pa., StateCollege.com reported.
Owner Andrew Aschwanden carries new books for all ages, with an emphasis on imagination and whimsy. There is an ample children's section as well as displays around holidays such as Halloween and Christmas. The shop also features nonbook items including stationery, notebooks and writing utensils, for children as well as adults. His event plans include children's storytime sessions, writing workshops, author readings and book fairs with local schools.
"My goal with the bookstore was not only to provide amazing stories and works that people can enjoy but also provide resources to help them create their own," Aschwandel told StateCollege. "We want to make reading and writing cool."
Aschwanden spent the summer getting the store ready for opening. It's located in a space that used to house a toy store called the Animal Kingdom, which recently merged with its sister store. Renovations included removing older fixtures and an interior wall, along with replacing the shop's lighting and new paint on the windows. He called it not a total makeover, but "some substantial work."
Prior to opening the bookstore, Aschwanden worked as a research technician at Penn State for more than 12 years, and he founded the bookstore with the help of Penn State's Small Business Development Center. He noted that while he enjoyed working at Penn State, he decided it was time to change careers and pursue his love of books.
So far, he said, the community has welcomed his store: "Traffic has been great. People are consistently coming in and checking it out, which is a good sign early on."